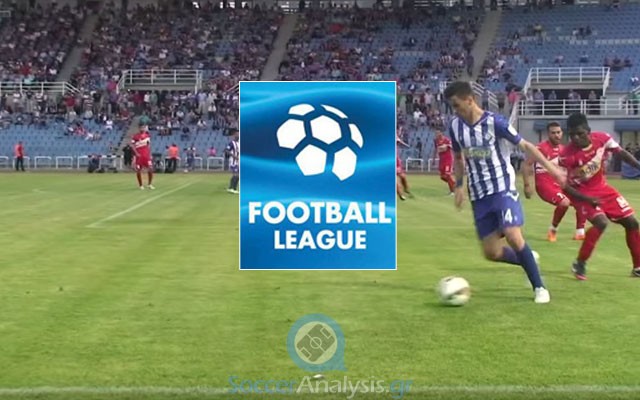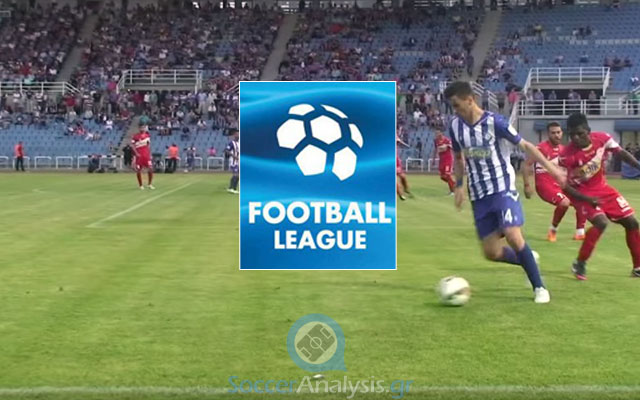 Dramatic finish
Kassiopi and Niki Volou are almost halfway to Super League after the end of Day 11. Both of them have two of the remaining three matches held at home; at this point this can make a huge difference between success and failure. Iraklis Psachnon, Olympiakos Volou, Chania and Iraklis 1908 are forced to concentrate on the third place at this moment because. A better placement is not up to them anymore but Chania seem to have a small advantage as they will play two matches at home. Aiginiakos still has mathematical chances for the third place but they do need three wins in a row and a lot of help in the other results while Fostiras is already making plans for the next season.
The previews and betting picks for Day 12:
Note 1: Regardless of how you intend to place your bets in these matches, I strongly advise you to take a close look at the schedule of all teams for the remaining three matches.
AIGINIAKOS vs. CHANIA
Mr. Liolios had a difficult start at the bench of Aiginiakos. The home draw against Iraklis (2-2) was not exactly a positive result but one point was better than no points at all. Iraklis took the lead twice (45'own goal, 66') with the home team answering both goals (62'own goal, 87'). An interesting fact about that match was that the first two goals were own goals. Mr. Liolios will now look for his first win at the bench. Aiginiakos needs only wins from now on and a lot of help from other clubs to reach the third place. Mathematically it is still possible but two of their matches will be held away.
Banned: Fabinho (MID/28/1 goal)
Injured: –
Chania come from a home defeat against Niki Volou (1-0). The goal of Anete at 44' gave Niki Volou the lead and Chania were forced to look for the equalizer during the second half. The good defensive behavior of their opponent did not allow them to succeed. Coach Seropyan is aware his team needs only wins from now on. The good news is that they will have two matches held at home where they are stronger so, if they will succeed today against Aiginiakos everything is possible. There are three important absences reported.
Banned: Manolas (DEF/31/2 goals), Poci (MID/27), Boudopoulos (MID/24/1 goal -out until the end of the season)
Injured: –
Betting Pick: Both to score @ 1.80
Both teams are desperate for a win that will keep their hopes for the third place alive. I doubt any of them will surrender no matter what the score cast will be. I find it very possible to see them both scoring at least once while the option of Over 2.5 goals @ 2.00 looks safer than picking any of the two for the win.
Right now Chania have better chances for the first place but the home strength of Aiginiakos should not be underestimated. I have stated many times my doubts for the team from Crete. With three teams from the same island (OFI, Ergotelis, Platanias) I really do not see them getting a promotion no matter if they will finish in the third place or not.
NIKI VOLOU vs. FOSTIRAS
Niki Volou got a very important away win in the last match against Chania (0-1). The goal of Añete at 44' was enough to give them a very strong advantage for a top two finish (straight promotion) in the Playoffs. Two of the remaining three matches will be held at home and they must commit suicide to lose it. Coach Vosniadis has every reason to feel pleased with the performance of his team so far as they are the stronger of the Playoffs (bonus points deducted). There are two important absences reported for the next match against Fostiras but the home strength of the team (2W-2D-1L in the Playoffs, 10W-2D-1L in regular season) can give them the win.
Banned: Tzioras (FWD/31/15 goals), Añete (FWD/36/18 goals)
Injured: –
Fostiras lost the home match against Kassiopi (1-0) and the season is practically over for them. The officials of the club are satisfied by the efforts of the players despite their one win in their last six matches and their four consecutive defeats (1W-1D-4L). The club is already making plans for the next season while Mr. Mathijssen will not be at the bench again due to a new trip to Belgium for his shoulder. There are two absences reported.
Banned: –
Injured: Ziabaris (DEF/24/1 goal), Moustogiannis (FWD/21/1 goal)
Betting Pick: The win of Niki Volou @ 1.28
The odds are low and the bookies protect themselves by offering on fixed and under/over odds for this match. Only motive is enough to give Niki Volou the win here. The four consecutive defeats of Fostiras prove they have given up (0W-0D-L, goals 1-10) and you should keep in mind that they received 4 goals in two of them. The option of Over 2.5 goals @ 2.10 involves more risk but it is also a way to get more value from this match.
IRAKLIS 1908 vs. OLYMPIACOS VOLOU
Iraklis got the lead twice (45', 66') in the last away match against Aiginiakos (2-2) but they ended up with only the point of a draw. Both teams were desperate for the win and this result was not convenient for their efforts to reach the third place. Iraklis now needs three wins in a row but the two last matches of the season will be against the leaders of the standings, Kassiopi and Niki Volou, which makes this task more difficult. There are two absences reported and the goal will be the win at all cost.
Banned: Huanderson (GK/19)
Injured: Zahora (FWD/32/9 goals)
Olympiacos Volou returned to draws in the last away home match against Psachna (0-0). They have kept a clean sheet for six matches but draws have become a bad habit since Day 5 (1W-6D-0L). The only reason they are still alive in promotion battle is their bonus points (+6) but they do have the excuse of constantly having too many absences in their matches. Coach Pantelis has only one win since he took over (1W-6D-1L) and the truth is Olympiakos Volou has not shown significant signs of improvement yet while there obvious confidence and fatigue issues for many players.
Banned: –
Injured: Karras (DEF/29), Kostoulas (DEF/17/1 goal), Kapetanos (MID/23/6 goals), Cristóbal (MID/15/1 goal), Carril (MID/5)
Betting Pick: The draw at halftime @ 1.95
Both teams are desperate for the win but the defense of Olympiakos Volou combined with the home strength of Iraklis (2W-4D-0L in the Playoffs, 10W-1D-2L in regular season) show that we do not have a favorite for the win here. Personally I will not be surprised if I will not see a winner in this match.
For the record, Olympiakos Volou has a good away history against Iraklis:
2010-11: 0-0
2012-13: 0-1 (regular season), 0-1 (Playoffs)
KASSIOPI vs. IRAKLIS PSACHNON
Kassiopi comes from a very important away win against Fostiras (0-1). My overall impression from that match was they could have scored more goals as their opponent was clearly out of motive. They did not and allowing Fostiras to give them a heart attack with an attempt at the bar at 91' which was the last highlight of that match. Coach Grigoriou is aware his team is very close to get the first place but they will need to win both their home matches until the end. There are three important absences reported.
Banned: Maragos (MID/15), Andreopoulos (MID/30), Gomes (FWD/33/4 goals)
Injured: Koutsopoulos (DEF/28/1 goal)
Iraklis Psachnon comes from an away draw against Olympiakos Volou (0-0) which was proven enough to keep them in the third place of the standings. They might have only one win in their last seven matches (1W-5D-1L) but they remain the only team that has been defeated only once so far (4W-6D-1L, goals 11-7). Coach Ghrafas knows that the match against Kassiopi is very important and any positive result will keep Psachna alive in promotion battle. You should keep in mind that if Psachna will win this match even a top two placement will be possible. There are two very important absences reported.
Banned: Kritikos (FWD/34/12 goals)
Injured: Patsatzoglou (DEF/29/4 goals)
Betting Pick: X2 double chance @ 2.10
Kassiopi comes from two consecutive wins for the first time in the Playoffs. Their bonus points (+6) are the main reason the lead the standings at this point. Without them, you will soon realize that Niki Volou and Psachna are the real leaders. Personally, I have no intensions of betting against Psachna when they have the best offense (11 goals), the best defense (7 goals) and only one defeat in the most difficult part of the season.
The win of Psachna @ 5.00 is a value bet no matter what the bookies think. I cannot ignore the enthusiasm the players of Psachna show in the Playoffs. My opinion is they deserve a top two placement and not just the third knockout place.