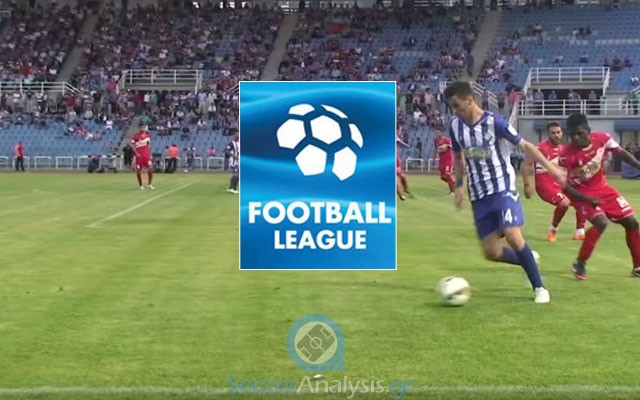 Motive for the top teams
AEK is the free team of Day 05 in Group 1 (South) and the win of Panachaiki against Fostiras on Friday adds more pressure to Apollon Smyrnis and Chania for a new win. That is of course if they really want to keep up for a top three placement. The previews and some value bets:
Analysis: Ermionida – Episkopi
Ermionida was easily defeated from Panachaiki last week (3-0) but my overall impression from their performances in both Cup and Football League is that they will not be an easy opponent for anyone that will underestimate them. Unfortunately I have not made up my mind about Episkopi. They were left out of the Cup in the First Round (1-1 away and 0-2 at home from Iraklis Psachnon) and they have played only two official matches in Football League since they were the free team of Day 2 and their match on Day 3 (Panachaiki) was postponed. What I do know is that they are usually stronger at home where they already have 1W-1D-0L.
Betting pick: The draw at halftime @ 1.90
The home team is motivated for the win but I cannot underestimate the experience or the positive start of Episkopi. I cannot explain the low odds on the home win. It is probable but it does not worth the risk. I prefer to risk on the possibility of a tight match with no winner in halftime.
Analysis: Iraklis Psachnon – Panaigialeios
The two defeats of Iraklis Psachnon in their last three matches combined and their inability to score (0W-1D-2L, goals 0-5) against relatively equal teams were the end of Koutsis at the bench. The experience of Georgios Firos is expected to help the team make up for the lost points but his debut against Panaigialeios will not be easy. The players of Spanos lost the home match against AEK on Day 1 (0-1 but they deserved a point) and they never looked back. Their 2W-1D-0L (goals 3-0) in the last three matches make them optimistic for a new positive result.
Betting pick: The win of Iraklis Psachnon @ 2.40
The two teams seem equal to my eyes and the change at the bench of Iraklis Psachnon can help. Firos is a respected coach with an interesting resume and for this reason I will risk on the home win. After all, undefeated streaks do not last long in this league and Panaigialeios has not shown the signs of a high quality team.
Analysis: Chania – Kallithea
*Attention: Neutral Ground.
Chania got an easy win in the last away match against Paniliakos (0-3) but the poor condition of their opponents is not helpful to understand whether the departure of Soulis Papadopoulos was good for the team. They are still under a temporary coach, Kyriakos Grigorakis, but today they will face an experienced club that has not shown any of their real potential yet. Kallithea has a very poor start with 0W-1D-3L (goals 1-6) and the officials of the club have already fined some of the players for disciplinary misconducts. Coach Iliopoulos is under pressure but I read some statements made by the players which were alarming. They seemed motivated for their first win and we should keep in mind they have no problems or absences today.
Betting pick: X2 Double chance @ 5.50
The ridiculously low odds that I see do not depict the differences of the two teams. Kallithea will wake up at some point and I hope it will be today because the away win is offered @ 14.00!
Analysis: Acharnaikos – Paniliakos
Acharnaikos had a good performance against AEK (1-2) and they came close to a positive result. Unfortunately for them, they suffered the shock of conceding two goals at 92' and 96'!!! The unpaid players of Paniliakos and their poor morale cannot possibly get on their way.
Betting pick: The win of Acharnaikos by at least two goals
This match was offered by only one bookie until this article was written but this option was not available. Hopefully more bookmakers will come up with their odds until kickoff.