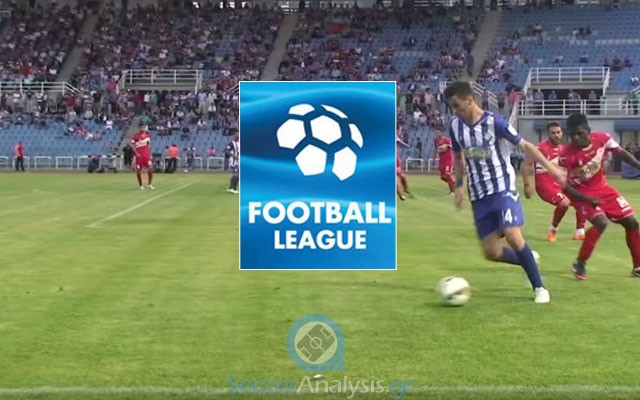 Brief analysis
I decided to stay away from Day 6 last week because I needed to see how the teams of Football League would react after the new postponement and break. It looks like the real value bets will be available when we reach the Play-Offs and Play-Outs stages. Until then I will just have to tolerate the delayed and low offers by the bookies. There are two matches available today for Day 7, one from each group. Let's take a look at what we have:
Analysis (Group 1 – South): Iraklis Psachnon – Apollon Smyrnis
The new coach of Iraklis Psachnon, Mr. Firos, was very troubled with the performance of his players in the new away defeat from Ermionida (1-0). The team has not responded to the change at the bench yet although the experienced coach is has been there for a month (03/11/14) and two official matches. This is the worst start the club has had since their promotion in Football League on 2011. Their today's opponent is strong but the goal cannot be anything else than a win that will help them feel a bit safer in the standings. After all, their 4 points until now were won at home (1W-1D-1L, goals 3-2).
Apollon Smyrnis comes from a draw in the difficult away match against Panaigialeios which was a positive result under the circumstances. The home team added pressure in the first half and they warned with an attempt at the bar at 15'. The scored at 20' to take the lead but Apollon answered just before halftime (45+1). Coach Kostenoglou stated that the injury of Hatzizisis (DEF) was a setback for his plans that day. The experienced defender will not be available today and this is an important problem for the away battle at Psachna.
Betting Pick: 1X double chance @ 2.25
I consider Mr. Firos a very experienced coach especially in Football League and I am very surprised Psachna have not won since his arrival. I believe they will be more dangerous today in this home match and the absence of Hatzizisis at Apollon's defense can help them get a positive result.
The home win @ 5.50 is not as hard as the bookies want us to believe. After all, odds like this are value bets in a difficult competition like Football League.
Analysis (Group 2 – North): Iraklis 1908 – Gazoros
*This season for the Greek Cup:  Gazoros – Iraklis 1-2 (28/10/14)
Iraklis 1908 was the free team on Day 5 and the postponement of Day 6 practically forced them to stay without an official match for 25 days. They managed to get their fifth consecutive win in the away match against Fokikos (0-1) after an average performance. They were more dangerous during the first half when they had most of their chances and scored their winning goal (32' Perrone). Coach Papadopoulos was pleased with the three points that were added on the 106 th birthday of the club. He acknowledged their performance was not great but he also said it was like a new opening match for them.
Gazoros has not won any match yet (0W-3D-2L) but their last home draw against Zakynthos (4 consecutive wins until that day) was a positive result. The players of Katsavakis were very unlucky at the end of the first half when the two consecutive shots by Plavoukos and Tsouvaltsidis (rebound) ended up at the bar! The experienced coach complained about the referee because he did not award a penalty kick at that specific moment that could have made a huge difference to the final score. The next match against Iraklis 1908 is not easy but Gazoros must look for points everywhere to get away from the relegation placement.
Betting Pick: The draw at halftime @ 2.50
Iraklis has played only one out of their five matches so far at home (Olympiakos Volou 1-0). It was the only match where they scored in the second half. Gazoros has already faced them once and my guess is they will concentrate on defense throughout the match with the hope to get one point from it. I cannot trust them for it but this option looks like a value bet when they usually concede only one goal.