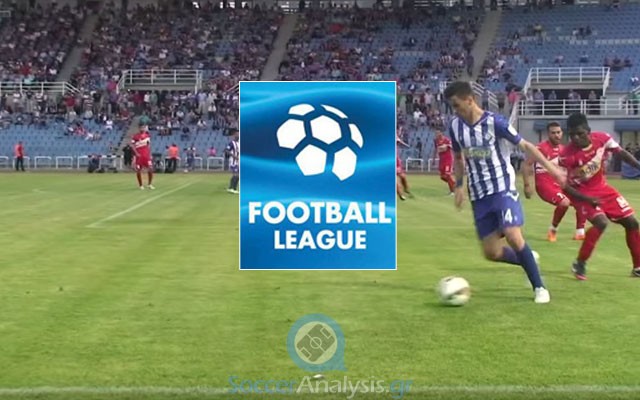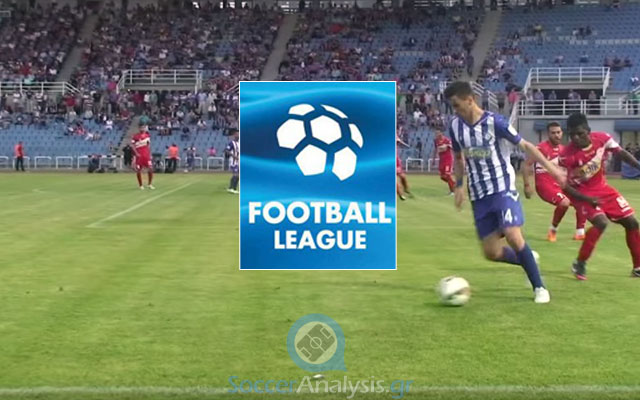 Kassiopi challenges the undefeated streak of Gazoros
Once again Football League has a lot of interesting value bets that got my attention. I still insist that the bookies exaggerate in the offered odds for the favorites. Odds like 1.10-1.20 are unacceptable and the same goes for any away win below 2.00 no matter who the favorite is. I was forced to stay away from the first two matches of Day 12 on Friday and Saturday because of my tight time schedule but there are still many value bets available. Let's take a look at them:
GROUP 1
PANILIAKOS vs. EPISKOPI
Paniliakos is still undefeated at home (3W-2D-0L, goals 5-2) but they have only one win over Panachaiki in their last 8 matches (1W-3D-4L). They come from a new away defeat against Fostiras (2-1) which has brought them closer to a relegation placement. Episkopi also lost the last home match against the leaders of Olympiakos Volou (0-2) but they do seem stronger so far as they have managed to get five more points. They are still close to a Playoff placement and they are dangerous when playing away (3W-0D-2L, goals 5-3). The win of the stronger team (Episkopi) is offered @ 4.80 and I consider it a value bet while the X2 Double Chance @ 1.80 makes things look a lot safer.
PANAIGIALEIOS vs. FOSTIRAS
Panaigialeios comes from the away defeat against Iraklis Psachnon (1-0) and they have not won in their last seven matches (0W-4D-3L). They have been defeated in three of their last four matches and I really cannot explain the favoritism the bookies show to their win. Fostiras is more or less an equal team, they have got two away wins (2W-0D-3L, goals 5-10) and they are offered in odds above 7.00 because they are three points away! The win of Fostiras @ 8.00 is a bet I cannot ignore while the X2 Double Chance @ 2.65 can also be a good option.
ASTERAS MAGOULAS vs. CHANIA
Asteras Magoulas comes from an away draw against Kallithea (2-2) in a match where they took the lead by 0-2 but they did not manage to hold the pressure from the home side. They expanded their undefeated streak to six matches (2W-4D-0L) but they have not won at home since the season started (0W-3D-2L, goals 1-5). Chania come from a "professional" home win over Glyfada (2-0) which was their third consecutive. They are undefeated for 10 matches (6W-4D-0L) and they have not lost since their opening match. They are not as strong when playing away (2W-3D-1L, goals 6-3) but I will choose the win of Chania @ 2.10 because Asteras Magoulas seems unable to get positive results at home where they have scored only once after five matches.
GLYFADA vs. FOKIKOS
Glyfada comes from a new away defeat, this time against Chania (2-0). The financial problems of the club still hold and this match will be held behind closed doors because the club officials failed to raise the money needed to get a tax clearance to issue tickets. Rumors want the club to be out of the league before the season ends. I cannot see how the players of the home side will manage to find the strength to look for a win against Fokikos. Their opponent has not won an away match yet (0W-1D-4L, goals 1-5) but they do have a stronger motive as they want to stay close to a Playoff placement. The offered odds are way too low for my taste but I will place a bet at the option of Over 2.5 goals @ 2.15 as I expect some players of Glyfada to be motivated for good performances until the winter break that will eventually lead to their transfer better clubs. To make things short, I expect Glyfada to score which means Fokikos must score twice to get the expected win.
OLYMPIAKOS VOLOU vs. ACHARNAIKOS
Olympiakos got a new away win, this time against Episkopi (0-2) expanding their undefeated streak to seven matches (6W-1D-0L, four consecutive wins). Acharnaikos may look like an easy opponent but we should consider this match will be the first of Mr. Vazakas at the bench of team. The experienced coach has also served for Olympiakos Volou (Oct. 2012 – March 2013 and May 2013 – Oct. 2013) and he knows his former club very well. I know that Iraklis is very strong at home (4W-1D-0L, goals 13-4) but Acharnaikos is not that bad away (1W-2D-2L, goals 6-6) if we consider their place in the standings. I expect the players to be highly motivated not only because of the recent change at the bench but also because they must look for points everywhere to get away from relegation. I cannot risk on an away win for Acharnaikos yet but the option of Both teams to score @ 2.25 seems like a good bet.
GROUP 2
IRAKLIS 1908 vs. ANAGENNISI KARDITSAS
Iraklis comes from a home win against Aiginiakos (2-1) and they have expanded their undefeated streak to three matches (all wins). They are much stronger at home (4W-1D-0L, goals 8-3) and they will have the chance to get closer to a Playoff placement if they win Karditsa today. Their opponent is also fond of home wins (5W-1D-0L, goals 8-1 at home) and they lose their strength when playing away (1W-1D-3L, goals 3-7). I do not underestimate their undefeated streak (3W-2D-0L in the last 5) but the win of Iraklis @ 1.90 looks like the best choice in this match, at least for me.
ANAGENNISI GIANNITSON vs. DOXA DRAMAS
Giannitsa come from a second consecutive defeat, this time away against Niki Volou (2-1) with the home team scoring the winning goal at 88'. They are not doing well at home (1W-1D-3L, goals 3-6) and right now they are in relegation placement. Doxa Dramas is only a point away in the standings and they come from a home win (2-1) over Pierikos. They received a goal first (33') but they added pressure during the second half and won after their two goals at 52' and 86'. This match is very important for both sides and the winner will feel relatively safer in the standings. Doxa has not won away yet (0W-3D-2L, goals 2-4) but they seem tougher than their opponent. I will risk at the draw @ 3.00 as both teams do not score easily and they will first look to avoid the defeat.
APOLLON KALAMARIAS vs. KAVALA
I cannot explain what has happened to Apollon Kalamarias. They were after Kassiopi when they season started and for some strange reason they have not won a match since they were defeated from them five weeks ago. They currently have five consecutive defeats and their last one was in the away match against Zakynthos (3-0) which came very easily although the bookies though otherwise. They will now have to face Kavala who holds the last place in the standings but has exactly the same points in the last six matches (3) but with three draws. Kavala has not won since the opening match of the season (0W-3D-7L since then) and they come from a descent performance in the home defeat from Kassiopi under their new coach, Mr. Maradas. If there is a value bet in this match, this is the win of Kavala @ 6.00 although I will feel a lot safer with the X2 Double Chance @ 2.20.
KASSIOPI vs. GAZOROS
Kassiopi got a second consecutive with 1-0, this time against Kavala. They are not doing so well over the last month having two defeats and two wins with the lowest possible score. It is my impression they have slowed down a bit as they will need to save their strength for the Playoffs that will determine their return to Super League. Gazoros expanded their undefeated streak to six matches (3W-3D-0L) after their home win over Tyrnavos (1-0). They have kept a clean sheet five times during the same period and for this reason I expect them to focus on defense once again. Considering the latest results of the two opponents I find the Draw at Halftime @ 2.10 a value bet. The Draw @ 3.60 is also a good but a lot riskier option.