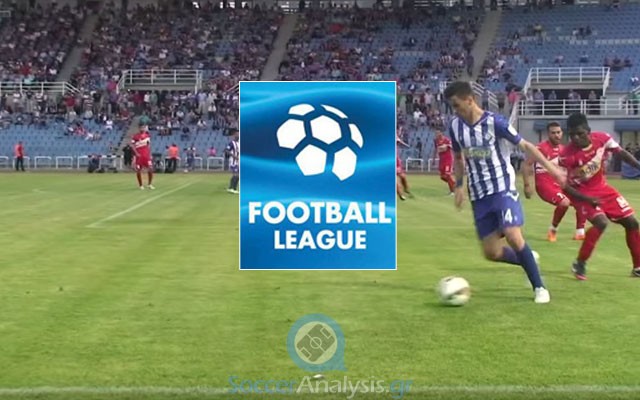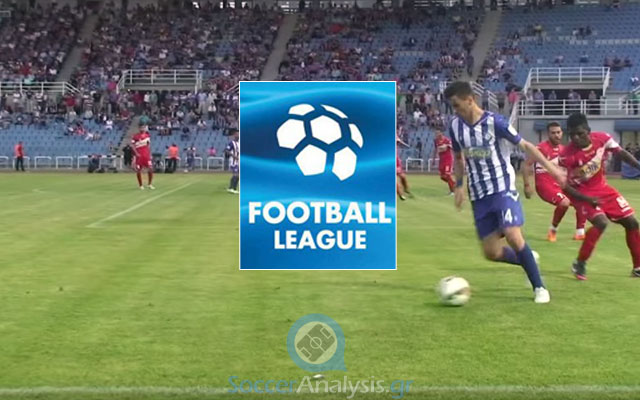 End of Round 1
Football League has also reached the end of Round 1 with Olympiakos Volou and Kassiopi leading the two groups. A lot of things must go wrong for those two to lose their place in the Playoffs but things are still open for the rest of the teams since no one can afford to lose more than two matches in a row. Here are some interesting stats for the games that are completed so far:
Group 1 (after 85 matches): Home wins 43%, Draws 28%, Away teams wins 29%
Group 2 (after 84 matches): Home wins 56%, Draws 20%, Away teams wins 24%
Once again I stayed away from the opening match on Friday but I just did not find it interesting enough to comment on it. There is no more time to lose so here are my brief comments for the Sunday matches:
GROUP 1
IRAKLIS PSACHNON vs. FOSTIRAS
Iraklis Psachnon has not been defeated in the last six and they come from an away (and expected) draw against Kallithea (0-0). Fostiras comes from a new away defeat against Panaigialeios (1-0) where they resisted looking for a positive result. The home stats of Iraklis Psachnon and Panaigialeios are identical (3W-2D-1L) and their only difference is that Iraklis Psachnon is having a difficulty in scoring at home (goals 4-2). Maybe this can give Fostiras the edge they are looking for a positive result. The Draw at Halftime @ 2.05 has good chances to come true in this match.
FOKIKOS vs. ASTERAS MAGOULAS
Fokikos is reliable when playing at home (5W-1D-0L, goals 13-5) and they come from the away win against Glyfada (0-2) who is almost out of the League anyway. Asteras Magoulas may not be reliable at home (0W-3D-3L, goals 1-6) but they cause many problems to their opponents when playing away (2W-2D-2L, goals 7-5). Their undefeated streak of 6 matches ended in the last home match against Chania (0-1) with a late goal and they are still close to relegation which gives them a motive to fight this match. The option of Over 2.5 goals 2.40 and the X2 Double Chance @ 2.40 are very interesting while the win of Asteras Magoulas @ 6.50 is a value bet for a team that plays a lot better away.
PANACHAIKI vs. GLYFADA
The last away match of Panachaiki against Vyzas was abandoned while they were on the lead by 2-4 and they are expected to win it no matter what the decision of the League will be. Glyfada has too many financial problems that make most of the players looking for their next team and according to the news I get they are not expected to end the season in Football League. Panachaiki will win this match but the big question is how many times they will score. The option of Over 2.5 goals @ 1.85 is the only good bet here but it involves risk.
OLYMPIAKOS VOLOU vs. VYZAS MEGARA
The home strength of Olympiakos Volou (5W-1D-0L, goals 16-5) is enough for one more win against one of the worst teams of the league. Vyzas Megara has got nothing in away matches (0W-0D-5L, goals 2-13) and they are probably heading for a humiliating defeat. The odds are fair and I see no value for including this match in out bets as changes in the lineup of the home side may affect the final score.
GROUP 2
ZAKYNTHOS vs. IRAKLIS 1908
The home strength of Zakynthos (5W-0D-0L, goals 11-1) will cause problems to Iraklis who is after the Playoffs with four consecutive wins and they must improve their away performances (1W-2D-3L, goals 3-7) if they really want to succeed. I am afraid to follow Zakynthos as their winning home streak has gone too far but considering the motive for the win by both sides the option of Over 2.5 goals @ 2.40 looks great.
DOXA DRAMAS vs. VATANIAKOS
Doxa Dramas comes from the first away win of the season against Giannitsa (1-2) which allows them to feel safer in the standings. They are not reliable at home (2W-1D-3L, goals 4-7) but if they really want to continue improving their place in the standings the match against a weak away team like Vataniakos (1W-0D-5L goals 1-9) is a must. The home win @ 1.60 is a bit low but still a logical outcome.
NEA KAVALA vs. AIGINIAKOS
Kavala has not won since the opening match of the season while Aiginiakos has been defeated only once in their last eleven matches. The away win is expected but it is offered too low to worth any attention.
TYRNAVOS vs. GIANNITSA
The home strength of Tyrnavos (5W-0D-1L, goals 10-4) that is also coming from a positive away result against Pierikos (1-1) can cause problems to Giannitsa who have lost three consecutive matches. Giannitsa are more dangerous than their place in the standings show and they are constantly looking for points anywhere. The option of Over 2.5 goals @ 2.40 can come true here.
PIERIKOS vs. KASSIOPI
Pierikos is coming from a home draw (1-1) against Tyrnavos where they received the equalizer after a penalty kick. They fight all their home matches (2W-2D-2L, goals 4-4) and they are expected to do the same against the leaders of the league. Kassiopi is by far a better team and it is obvious that they are in training mode lately doing only what is necessary to keep their place in the standings (3 consecutive wins by 1-0). The draw at halftime @ 2.30 looks great for this match.
KARDITSA vs. NIKI VOLOU
Karditsa is very reliable at home (5W-1D-0L, goals 8-1) and comes from an away defeat against Iraklis (3-1) which ended their undefeated streak of five matches (3W-2D-1L in the last six). Now they will be tested against a strong team like Niki Volou who comes from two wins under a temporary coach and finally announced their new coach, Mr. Luciano who resigned from Glyfada to join them. Karditsa is interested in the win because they are after the Playoffs but their opponent is dangerous when playing away (3W-1D-2L, goals 10-5) and I will not be surprised if they settle with the Draw @ 3.20.