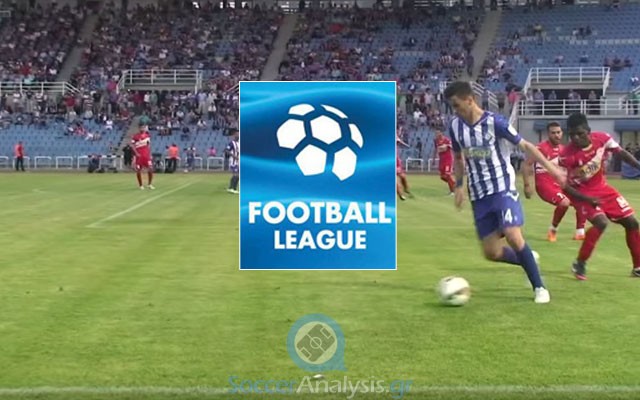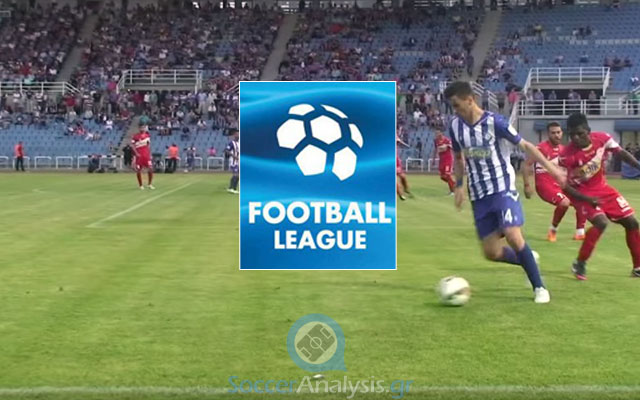 Be Cautious
Day 15 started on Friday with the away win of Fostiras against Acharnaikos (0-1) which was offered in odds around 4.50-5.00. The reason was the poor away performances of Fostiras (2W-0D-5L) until that match. Once again I will advise you to be extremely cautious with your bets in Football League because there is still enough time for some teams to catch up with the playoff places. Do you remember where Panachaiki was 4 match days ago? They had only 10 points being just a place above relegation (because of their better goal difference from Asteras Magoulas). Their four consecutive wins have brought them to the sixth place and if they win Kallithea tomorrow they will be back in the Playoff hunt for good.
To the previews and betting picks for the Sunday matches of Day 15:
GROUP 1
FOKIKOS vs. CHANIA
The players of Fokikos took the lead in the score in the last away match against Kallithea (2-1) but this was not enough to give them the win. They are weak when playing away (1W-1D-5L) but things are a lot different when they play at home (5W-1D-1L, goals 13-7). Their two consecutive defeats from Asteras Magoulas (0-2 at home) and Kallithea were steps back from the Playoffs and have turned the match against Chania in a must win situation. The only problem is that Chania have not been defeated since Day 1, building an undefeated streak of 14 matches (9W-5D). Before their home draw against Iraklis Psachnon (0-0) they had six consecutive wins. For all the above, I will pick the option that both teams will score offered by some bookies @ 2.00.
IRAKLIS PSACHNON vs. EPISKOPI
Iraklis Psachnon has kept a clean sheet in 5 of the last six matches. Their last away draw against Chania (0-0) was considered a positive result and now they will look for the win against Episkopi who was easily defeated in the away match against Fostiras (3-0) and they have been defeated three times in their last six matches. The players of Episkopi do not seem capable of standing the pressure to claim a Playoff placement and this is why I prefer to choose the win of Iraklis Psachnon (4W-2D-1L at home) offered @ 1.85.
VYZAS MEGARA vs. PANAIGIALEIOS
Vyzas finally got a positive result after the away draw against Paniliakos (1-1) but they did not have time to celebrate. Their coach Mr. Georgoulis resigned suddenly and Mr. Stamatopoulos will temporary (?) replace him. The players have not been paid for a long time and for this reason they did not attend the training last week. Panaigialeios comes from a home draw against Acharnaikos (0-0) which forced the coach Mr. Kourbanas to resign after 2.5 years at the bench of the team. The officials of the team did not accept it and stated that he will stay at least until the end of the season. Most of the players asked their coach to stay and this played an important part in his decision. Although Vyzas is more desperate for points, the incidents at Panaigialeios tell me the players will play for their coach today. I find the away win very probable but the odds are way too low to worth any attention.
OLYMPIAKOS VOLOU vs. ASTERAS MAGOULAS
Those two teams also played last Thursday and the result was a win for Olympiakos Volou (2-0). There is no doubt that Olympiakos Volou is a stronger team (11W-2D-1L) than Asteras Magoulas (3W-5D-6L). My only problem is that the players of Asteras have got all their wins when playing away (3W-2D-2L, goals 9-5) and now they will have a new chance against a better opponent. The Cup might not be important but in league matches, every point can make a huge difference. Olympiakos Volou is safe +6 points from the second place and Paniliakos is only a point away from relegation. I will take my chances on the win of Asteras Magoulas @ 15.00 and the X2 Double Chance @ 4.60 hoping the players of Olympiakos Volou will underestimate their opponents after their easy midweek win.
GROUP 2
KARDITSA vs. DOXA DRAMAS
The away win of Karditsa against Zakynthos (0-1) will be in vain if they fail to win Doxa Dramas who is not strong when playing away (1W-3D-3L, goals 4-6). The performances of both teams since the season started tell me the home side is more motivated and considering their strength (5W-2D-0L, goals 8-1) the win of Karditsa @ 1.65 is a bit low but still an acceptable risk.
NEA KAVALA vs. ZAKYNTHOS
Kavala resisted in the away match against Iraklis but they lost (1-0). They have only one win after thirteen matches but Zakynthos is so weak when playing away (1W-0D-6L, goals 1-16) they might have a chance to climb to 12 pts today. The home win @ 2.10 is lower than I anticipated but I cannot underestimate their recent home win against Aiginiakos (1-0).
KASSIOPI vs. VATANIAKOS
Kassiopi is the best team of the league and their recent win against Giannitsa (1-4 away) tells me the players got bored of professional wins like 1-0 or 2-0. Vataniakos is too weak when playing away (1W-0D-6L, goals 2-11) to cause any problems so the scores 2-0 @ 5.00 and 3-0 @ 13.00 should be enough to cover this match.
PIERIKOS vs. AIGINIAKOS
This match is considered a domestic battle of Pieria and their match is the first round ended 0-0. Pierikos is out of form lately (2W-1D-3L) having been defeated three times in the last four matches. Aiginiakos comes from a home draw against Gazoros (1-1) and the midweek surprise win against Panionios for the Cup (1-0). Considering the home performances of Pierikos (2W-2D-3L, goals 4-6) and the away performances of Aiginiakos (2W-2D-3L, goals 7-5) I find the odds offered on the away win unreal. Pierikos is more motivated and my impression so far is that Aiginiakos will not make it to enter the Playoffs. The win of Pierikos @ 5.80 or the possibility of not losing the match (1X double chance @ 2.25) is far more interesting.
APOLLON KALAMARIAS vs. GIANNITSA
Coach Alexiou started with a home win against Pierikos (2-0) at the bench of Apollon and now the goal against a weak team like Giannitsa is a new win. The away performances of Giannitsa (1W-2D-4L, goals 6-9) and the fact they have not won in their last six matches (0W-1D-5L) make the home win @ 1.55 a logical bet.
TYRNAVOS vs. NIKI VOLOU
Note: This match is considered a domestic battle.
The home performances of Tyrnavos (6W-1D-0L, goals 11-4) are still keeping the team close to the Playoffs but they must improve their away performances if they really want to succeed. Their home strength will be tested against the second team of Group 2, Niki Volou, who is dangerous when playing away (3W-2D-2L, goals 10-5). The set of odds offered by most bookies in this match does not depict the difficulty Niki Volou will have to get the win. This is why I will not hesitate to bet on the draw @ 3.50 which will allow both teams to expand their small undefeated streaks (3 matches for Tyrnavos, 4 for Niki Volou) and continue their efforts for a Playoff placement.