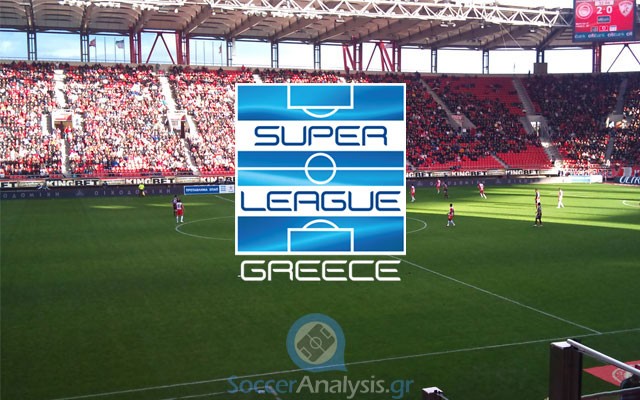 Interesting battles
The sixteenth day in Football League will have a lot of interesting matches. At least two Playoff places are still open in each group while the clubs involved in relegation battle should not be underestimated as their motive for points can be the cause of unexpected results. Two strong battles from Group 1 will be held today; Chania (2nd) will try to end the undefeated streak of Panachaiki (4W-1D) who is only six points away while Kallithea (one defeat this season) will face the leaders of Olympiakos Volou at home.
The predictions and betting picks for the Friday matches of Group 1:
GROUP 1
CHANIA vs. PANACHAIKI
Chania were defeated in the last away match against Fokikos (1-0) with a goal at 79'. They have received only one goal in their last six matches but their inability to score in the last two has caused them a loss of points against opponents they could have won. Mr. Seropyan will have to deal with the absences of Pagonis (DEF/11) and Poci (MID/11, banned) in this home match.
Panachaiki comes from a home draw against Kallithea (0-0) which stopped their winning streak but expanded their undefeated streak to five matches (4W-1D, goals 11-4). They had an attempt stopped by the goalpost at 6', they added a lot of pressure for the win but Kallithea managed to avoid the defeat. Mr. Papadopoulos and his players are aiming to end the undefeated streak of Chania at home and get three more points that will get them closer to a Playoff placement. Stavrianos (GK/5) and Litsis (DEF/13/1 goal) will not be available for this match.
Betting Pick: Panachaiki (+0.5) to win @ 2.00
Panachaiki is clearly in a better form than their opponent. I am aware that Chania are very strong at home (5W-2D-0L, goals 10-3) but Panachaiki has improved their away stats with the two consecutive away wins (3W-3D-2L, goals 8-5). The sets of odds offered by the bookies in this match make the away win @ 5.00 a value bet.
KALLITHEA vs. OLYMPIAKOS VOLOU
Kallithea survived the away match against Panachaiki with a new draw (0-0). They are the only team after Olympiakos Volou having only one defeat this season but their tendency to draws (6W-8D-1L) has cost them points that would help them feel a lot safer in the Playoff places. A win against the leader of Group 1 will boost the morale of the players but it will not be easy as they will be facing the strongest offense of both groups (35 goals in 15 matches). Coach Warzyha will not have 4 players available, Katsoulis (GK/15), Moustafidis (DEF/10), Pulga (MID/7) and Chaikalis (FWD/15/3 goals).
Olympiakos Volou underestimated Asteras Magoulas after facing them for a second time in three days (2-0 for the Cup). Their easy win in the Cup match and their quick goal at 15' made the players of Mr. Roca believe this league match was over. Asteras scored twice (19', 30') punishing them for underestimating a team that was desperate of points. Olympiakos Volou added a lot of pressure of the rest of the match and they managed to get the win (3-2) with two more goals by Gurma (32', 51'). There are no problems or absences reported today and the goal can be nothing else than a new win.
Betting pick: The draw @ 3.00
If there is a team in Football League that knows how to avoid a defeat, this is Kallithea. They are surely not as strong as Olympiakos Volou in offense but they do need at least one point to keep the fourth place in the standings for one more week. After all, 8 out of their 15 matches had this result until now.