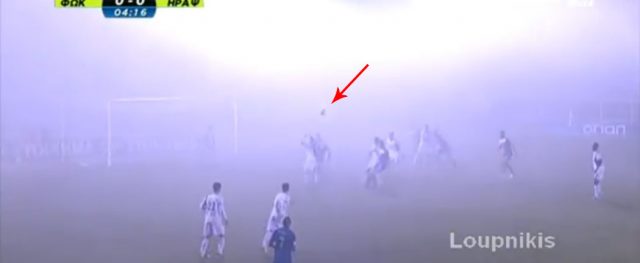 Coach debuts for Asteras Magoulas and Paniliakos
IRAKLIS PSACHNON vs. ACHARNAIKOS
Iraklis Psachnon was defeated in the last away match against Fokikos (1-0). Mr. Ghrafas (coach) complained for the decision of the referee to allow the foul kick at 5' while the visibility was poor because of the many flares that the home fans used. Now his team will try to use their home strength (5W-2D-1L, goals 8-3) against Acharnaikos. The players of Mr. Vazakas come from the important away draw against Episkopi (0-0) and they are desperate for points as they are still involved in relegation battle.
Betting Pick: Under 2.5 goals @ 1.50
Considering the away performances of Acharnaikos (1W-4D-3L, goals 7-9) I would expect them to concentrate in defense again to steal any point they can. I respect the home strength of Psachna (5W-2D-1L, goals 8-3) but like their opponent, they have a low scoring average.
VYZAS MEGARA vs. EPISKOPI
The financial problems of Vyzas still hold and the players decided not to train last Wednesday. The recently arrived coach, Mr. Dimitriou, stated that he would not continue if the team would fail to get a tax clearance. As a result, he was immediately dismissed by the chairman of the club and Mr. Ghoutis was called up to take his place. The two consecutive draws against Paniliakos (1-1 away) and Panaigialeios (1-1 at home) were just a small break as they got back to defeats this time in the away match against Fostiras (2-0).  Their home stats without the home win against Paniliakos which came after the decision of the League (1W-1D-5L) and their 8 defeats in their last 10 matches clearly show they cannot be a favorite in any match. Episkopi has managed to get some away points (4W-0D-4L, goals 7-9), they are surely a better team but they still have not won in 2014. In their three matches so far, they were defeated away from Fostiras (3-0) and Psachna (2-0) while the come from a home draw against Acharnaikos (0-0).
Betting Pick: Under 2.5 goals @ 1.90
Coach Anyfantakis and his players want to get their first win in 2014 and Vyzas seems like a great opponent to achieve it. The odds for it are very low and this is why I prefer to risk on the possibility of 1-2 goals.
GLYFADA vs. FOSTIRAS
Glyfada is a new team after the recent additions to the roster. In their first match with 20 players available, they fought hard against Panaigialeios but they lost (2-1). There have been some complains for the referee of that match but the important thing is they showed they are still alive. Mr. Michas and his players will now look for a positive result in the home match against Fostiras. Their opponent comes from three consecutive clean sheet wins (Episkopi 3-0, Acharnaikos 0-2, and Vyzas 2-0) but they are not reliable when playing away (3W-0D-5L, goals 7-13).
Betting Pick: Over 2.5 goals @ 1.90
I expect Glyfada to fight again and Fostiras seems like a good opponent for a rich score. I am under the impression that the odds underestimate the efforts of the club as they are expected to fight until the end. The home win @ 7.50 is not exactly a long shot if we consider that Fostiras is capable of anything when playing away.
PANILIAKOS vs. KALLITHEA
The two consecutive away wins against Glyfada (0-7, the home team had only 9 players available that day) and Asteras Magoulas (0-2) have boosted the morale for the players of Paniliakos. Coach Vouzas was suddenly terminated after three matches at the bench as the officials of the club reached an agreement with Mr. Pantelis who is considered more experienced for the goal of the club to enter the playoffs. He will have a difficult debut against one of his former teams (season 2011-12). Kallithea has been out of form lately (1W-3D-2L) and they come from an easy home defeat from Olympiakos Volou (0-2). Coach Warzyha and his players cannot afford a new negative result as four teams beneath them in the standings are only a win away from the fourth place they hold.
Betting Pick: Over 2.5 goals @ 2.25
Mr. Pantelis will try to start with a win today but Kallithea wants the win as well. I believe it is better to look for a high score in this match instead of looking for a winner.
ASTERAS MAGOULAS vs. PANAIGIALEIOS
The home defeat of Asteras Magoulas from Paniliakos (0-2) was followed from a new one in the midweek match for the Cup against Olympiakos Volou (1-2). Mr. Botsis guided the team in the Cup match after Mr. Prionas' decision to resign in his efforts to "shake" his players as they have shown (especially when playing away, 2W-3D-3L) that they can do better. Mr. Makafinis was announced by the club's officials and he immediately started working on the confidence of his players who are very weak at home (0W-3D-5L, goals 1-10). Panaigialeios comes from a difficult but important home win against Glyfada (2-1). They are dangerous when playing away (2W-3D-3L, goals 7-4) and they want to take advantages of the home weaknesses of their opponent to get three more points.
Betting Pick: The Draw @ 3.00
A change at the bench usually influences any team and this is probably why the bookies have leveled their odds in this match. I believe the draw will satisfy both sides at this moment.
OLYMPIAKOS VOLOU vs. CHANIA
Olympiakos Volou got the ninth win in a row, this time away against Kallithea (0-2). They also won the midweek away Cup rematch against Asteras Magoulas (1-2) and moved on to the Quarter Finals where they will face Panathinaikos. Mr. Roca has every reason to feel pleased with the efforts of his players and in his recent statements he asked them for a win against Panathinaikos. Their last defeat was recorded on 21/10/13 in the away match against Chania (2-1). Their opponent is out of form lately as they have not won in their last three matches against Psachna (0-0 at home), Fokikos (1-0 away) and Panachaiki (0-0 at home). Coach Seropyan and the players know that the team is not safe in the Playoffs yet and their recent negative results have allowed more teams to get closer.
Betting Pick: Chania X2 double chance @ 3.00
This is definitely a long shot but Chania will get back to form sooner or later. They were the last ones to beat Olympiakos Volou and this match can be a great chance to win their confidence back. We should keep in mind that the home team had a midweek match and since then I constantly read statements for their upcoming match against Panathinaikos. Chania are dangerous enough (3W-3D-2L away) to use all the above to their advantage and steal an away win @ 8.00.