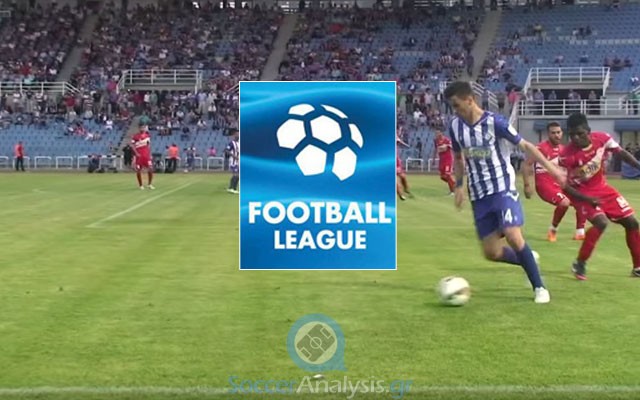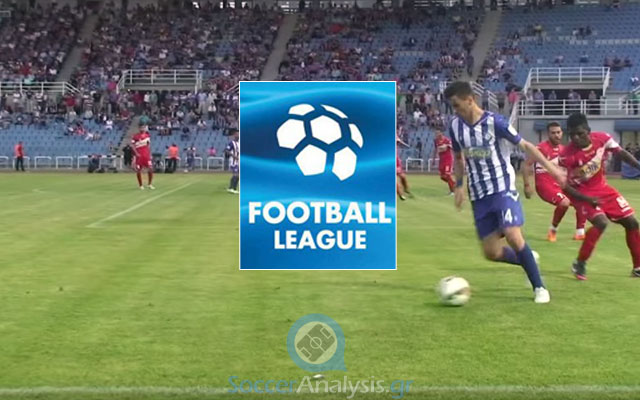 The motive of Panachaiki is too strong
Day 19 continues today with three matches. Needless to say the battle of Olympiakos Volou against Panachaiki will get all the attention. The tensed past of the two clubs, the strength of the home team combined with the form and motive of Panachaiki for points, are giving us a very interesting mix. Let's just hope they will offer us a good match. The previews and predictions for the Saturday matches:
GROUP 1
OLYMPIAKOS VOLOU vs. PANACHAIKI
Olympiakos Volou comes from an away draw (2-2) against Fokikos. The home team took the lead twice (10', 81') but the leaders of Group 1 answered both their goals (39', 86') and expanded their undefeated streak to 14 matches (12W-2D). They are very strong at home (8W-1D-0L, goals 25-9) and there is no way they will lose the first place until the end. There are no important absences reported for Coach Roca and his only problem will be to keep his players motivated for the win until the end of regular season. Olympiakos Volou will also have a midweek home rematch for the Cup against Panathinaikos but their easy defeat at Apostolos Nikolaidis (4-0) does not allow them to hope they can move to the Semi-Finals.
Panachaiki was defeated in the last home match from Iraklis Psachnon (0-1) which ended their undefeated streak of seven matches (5W-2D). They complained a lot for the penalty kick that was awarded by the referee at 90' giving their opponent they win. They are now forced to look for a win against the stronger club of Group 1. Coach Papadopoulos will have to deal with the absences of Serigne (MID/16/1 goal) and Vassilantonopoulos (MID/14) who are injured while Kiassos (MID/17) is banned.
Betting Pick: X2 double chance @ 3.75
The odds on the home win are ridiculous in this match. The motive of Panachaiki is stronger and Olympiakos Volou can afford to lose some points until the end. I expect to see a good fight and I cannot ignore that OIympiakos failed to win Fokikos (2-2 away), an opponent that Panachaiki won easily only a week earlier (3-0 at home). For this reason the win of Panachaiki @ 10.00 is a value bet no matter what happens.
PANILIAKOS vs. FOKIKOS
Paniliakos comes from an away draw against Chania (1-1) which was considered a positive result. Their goal at 71' was not enough to give them the win with the home team scoring the equalizer only four minutes later (75'). The officials of the club accused Chania for not applying the fair-play rule in their goal. Coach Pantelis was pleased with the efforts of his players but the truth is that their goal to enter the Playoffs has become even harder. Liosis (MID/14/1 goal) is banned and he is the only absence today.
Fokikos took the lead twice (10', 81') in the last home match against the leaders of Olympiakos Volou but they did not manage to end the undefeated streak of their opponent (2-2). Olympiakos answered both goals (39', 86') taking away from the home team two very important points from their goal to enter the Playoffs. Kalaganis (DEF/16) and Theos (FWD/17/1 goal) are banned and they are considered important absences for the difficult match at Pyrgos.
Betting Pick: Over 2.5 goals @ 2.20
Both teams will be after the win in their efforts to enter the Playoffs. A new draw is out of the question for them and this is why I expect to see an open match. Paniliakos is strong enough at home (4W-3D-1L, goals 8-5) and in a good form while Fokikos is very weak when playing away (1W-1D-6L, goals 4-10) and this has cost them a lot of important points. They will both be on a kamikaze mission today and none of them will stop no matter what the score is.
GROUP 2
VATANIAKOS vs. ZAKYNTHOS
Vataniakos has not won in their last 8 matches (0W-1D-7L) and their four consecutive defeats with goals 4-12 show the season is almost over for them. They hope to catch up with Kavala and Pierikos in the remaining 8 matches but they are seven points away and they have not shown the necessary strength to achieve it. Coach Sakis Papadopoulos is constantly forced to change his plans for the lineup as some of the added players to the roster are not allowed to participate yet. A probable win against Zakynthos, one of the weakest clubs when playing away, can make them hope and improve their poor morale.
Zakynthos comes from the home win against Giannitsa (2-0). Once again they proved their home strength (7W-1D-1L, goals 15-3) but they are a totally different team when playing away (1W-0D-8L, goals 1-19). Their 25 pts make them hope that if they will manage a couple of away wins they will be able to enter the Playoffs but so far their away performances are disappointing. Cunsolo (FWD/12) is the only reported absence for the next match.
Betting Pick: Over 2.5 goals @ 2.40
This is a high risk option but the need of both teams for points makes me believe they will be after the win. This is probably the last chance for both of them in their different goals and their poor home and away defenses can helps us get paid no matter what who the winner is.