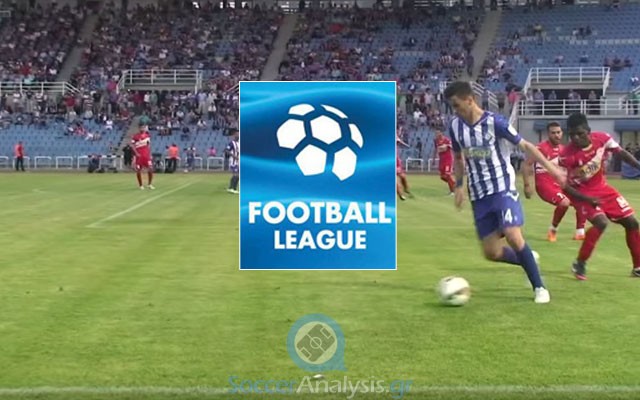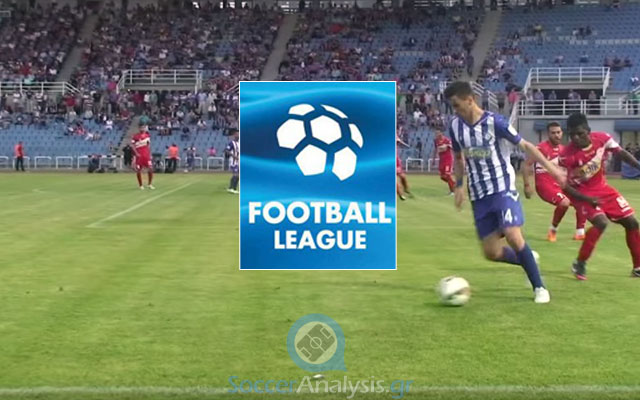 Stay away from low odds
Football League must be the only championship in Europe where the bookies avoid offering matches as the regular season is coming to an end. They have already started delaying their offers and you will soon see matches being excluded from their coupons. The motive for points by some teams is already lowering the offered odds making this period excellent for pursuing higher odds that are not so far from coming true.
I must remind you I often stay away from low odds (1.70 or less) and you should not really expect to see 100% accuracy in any given match day. I am always on the search of value bets and huge odds that can make a big difference to my bankroll. Especially in a sneaky league like this.
GROUP 1
VYZAS MEGARA vs. GLYFADA
The worst two teams in Group 1 are facing each other. Their poor stats speak for them. Vyzas has an overall performance of 2W-2D-15L (goals 12-44) and Glyfada has 1W-3D-15L (goals 12-45). In fact they are practically the same if you consider that Vyzas has won the opening match against Paniliakos by a decision of the league because their opponent accidentally used a banned player (Paniliakos had won by 1-2). There is no time left for any of them as they patiently wait the end of the season. Their only motive may be to avoid the last place.
Betting Pick: Both teams to score @ 1.90
We are talking about the worst defenses of the league so this is probably the best option here. Vyzas has not been allowed to use their winter transfers and they will have 16 players available for this match. This has been happening over the last few weeks where they have four consecutive defeats with goals 0-12. Glyfada on the other hand has only one absence and their coach, Mr. Michas, stated he was satisfied with their efforts in their last match against Acharnaikos despite their defeat (0-1 at home). Considering all the above the win of Glyfada @ 5.00 or the X2 double chance @ 2.25 have some extra value.
ACHARNAIKOS vs. ASTERAS MAGOULAS
This is probably the last chance of Asteras Magoulas. Only the win against Acharnaikos can help them hope they can fight to avoid relegation until the end. The home team (4W-0D-5L, goals 10-10) is not fond of draws while Asteras is coming from the first home win of the season (1W-3D-6L, goals 5-14 at home) against Episkopi (3-2). They are more dangerous when they play away (3W-2D-4L, goals 11-11).
Betting Pick: X2 Double chance @ 2.25
The two consecutive wins of Acharnaikos against Vyzas (3-0 at home) and Glyfada (0-1 away) tell me nothing because their opponents are by far the weakest teams of Group 1. The offered odds on the home win are ridiculous because a draw can be equally great to the home side. For all the above the win of Asteras Magoulas @ 5.00 is a value bet.
FOKIKOS vs. PANAIGIALEIOS
Fokikos is very strong at home (7W-2D-1L, goals 17-9) and the only reason they do not hold a Playoff place are their away performances (1W-1D-7L, goals 5-13). There is still time for them to make it as long as they win all their home matches. Their schedule will be easier at the end of the season where they will face Acharnaikos (at home), Vyzas (away), Glyfada (at home) and Asteras Magoulas (away) in their last four matches. Panaigialeios had three consecutive wins before their last home defeat from Chania (0-1) which was a negative result. They are dangerous when playing away (4W-3D-3L, goals 11-10) but their schedule is much more difficult until the end.
Betting Pick: Fokikos to win @ 2.15
I respect the home strength of Fokikos and the reports that I get tell me they are very interested in this match. The odds are fair and I have no second thoughts on picking them to win a team that has failed to win Vyzas recently (1-1 away), struggled against Glyfada (2-1 at home) and lost one of the most important matches of the season (Chania).
CHANIA vs. FOSTIRAS
Chania are undefeated at home (5W-4D-0L, goals 11-4) and they come from a very important gut win against Panaigialeios (0-1 away) that has improved their chances to be in the Playoffs. They will be after the win against Fostiras but their recent form (1W-3D-2L) shows they had home draws and mainly failures when they faced teams that are also after the Playoffs. Fostiras on the other hand, has 4W-2D-0L in their last six and they come from an away draw against Kallithea (1-1). They are more reliable at home (4W-4D-1L, goals 12-5) but they are not as strong when they play away (3W-2D-5L goals 8-14). Chania have an easier schedule until the end of the season mainly because they have Vyzas (at home) and Glyfada (away).
Betting Pick: X2 Double chance @ 2.70
Chania have not made it to win motivated teams lately and Fostiras is one of them. They can afford the draw and I cannot explain the ridiculous odds on their win (1.35-1.40) against a dangerous team that is clearly in better form than them. The win of Fostiras @ 8.00 will not be easy but I find it more probable than the odds tell us.
PANACHAIKI vs. PANILIAKOS
Panachaiki proved me right as a Bomb of the Day last week. Their away draw (1-1) against Olympiakos Volou becomes more important if we consider they were on the lead by 0-1 after their early goal at 11' but they received the equalizer at 35'. I consider them capable of entering the Playoffs but they must win matches like the one against Paniliakos. Their opponent is in great form (4W-2D-0L in the last six) while Panachaiki has been defeated only once in their last 9 matches (5W-3D-1L) which helped their quick climb in the standings. The home team has an "easier" schedule as they will face Vyzas and Glyfada on the last two match days of the season. If they will manage to win their home matches and be as dangerous as they usually are away (3W-4D-2L) they will make it. Paniliakos is doing great lately but they are four points away and their difficult schedule tells me it will be very difficult to succeed.
Betting Pick: Panachaiki to win @ 2.20
This is a must win situation for Panachaiki. The odds on their win are fair and I will accept the risk against a team that they have already lost once this season. The home strength can make a difference here.
GROUP 2
PIERIKOS vs. KARDITSA
Pierikos is desperate for points in their efforts to avoid relegation. Kavala gave them a huge present with the home draw against Giannitsa on Friday and they will try to use their home strength (3W-3D-4L, goals 8-12) to gain some distance from relegation. Karditsa is not expected to be an easy opponent since they do run an undefeated streak of seven matches (3W-4D-0L) where they have kept a clean sheet in six of them. Their last home win against the leaders of Kassiopi clearly shows they want to enter the Playoffs at all cost.
Betting Pick: The draw @ 3.00
Pierikos is doing better at home since the change at their bench; the win against Zakynthos (2-0) and the draw against Gazoros (1-1) are the proof for it. Their opponent today is more dangerous and this is why I expect them to focus on the draw which is not necessarily a negative result for Karditsa either.
ETHNIKOS GAZOROS vs. GIANNITSA
Gazoros has not won in the last six matches (0W-4D-2L) and they seem unable to keep up with the battle for a Playoff place as they are already six points away. The losing streak of Giannitsa (0W-0D-9L!) was suddenly ended last week with their home win over Kavala (1-0). They still have mathematical chances to avoid relegation but they will have to improve a lot their away performances (1W-2D-7L, goals 7-16) to claim the win against a strong home team like Gazoros (6W-3D-1L, goals 10-4).
Betting pick: NO BET
I am afraid Gazoros has quitted the efforts to enter the Playoffs. I cannot trust them for the win but I cannot place my money on a weak team like Giannitsa either.
TYRNAVOS vs. AIGINIAKOS
The six consecutive draws of Tyrnavos (five of them with 0-0!) have turned their overall performances from 6W-2D-5L (goals 15-16) to 6W-8D-5L (goals 16-17). I wonder if this is not a dramatic statistic change, what is? Aiginiakos is clearly in better form (5W-1D-0L), having five consecutive wins that brought them to the fourth place.
Betting Pick: The draw @ 3.10
The recent results of both teams are enough to understand that it will be difficult to see a winner here. As long as the draw of Tyrnavos is offered in odds above 3.00, it is a value bet.
DOXA DRAMAS vs. IRAKLIS
Doxa Dramas lost the last away match against Aiginiakos (3-0) playing with an extra player since 50'. It is really a mystery how they managed to receive three goals (56', 65' and 89') instead of claiming the win. As expected, their poor recent results (0W-2D-4L) and their three consecutive defeats caused a change at the bench because they have got really close to relegation placement. The undefeated streak of 10 matches for Iraklis (9W-1D-0L) ended last week in the home match against Niki Volou (1-2) which made them lose their second place in the standings. They have the quality to stay in a Playoff placement mainly because of their home strength (8W-1D-1L, goals 22-7). They are less reliable when they play away (3W-2D-4L, goals 6-7).
Betting Pick: The draw @ 3.10
Doxa Dramas is doing better at home (3W-2D-4L, goals 6-9) and the change at the bench is probably what the players wanted. Iraklis has difficulties in scoring when playing away (3W-2D-4L, goals 6-7) and considering this, the odds on a fourth consecutive away win are way too low for them. This is why I prefer to risk on the draw.
ZAKYNTHOS vs. NIKI VOLOU
If you had been betting on the home win in every match of Zakynthos, no matter if it was home or away, you would have won 16 out of your 19 bets!!! They are the definition of the home ground effect and I have no intensions on betraying them. Niki Volou might be capable (5W-3D-2L, goals 15-7) of forcing them to their second home defeat (7W-1D-1L, goals 15-3) but they already come from a very difficult away win and I doubt they can repeat it.
Betting Pick: 1X double chance @ 1.90
Zakynthos is probably the most reliable team of the season in terms of betting. I do not have the guts to bet against them. The home win @ 4.50 is a value bet while the option of Over 2.5 goals @ 2.35 should not be ignored.