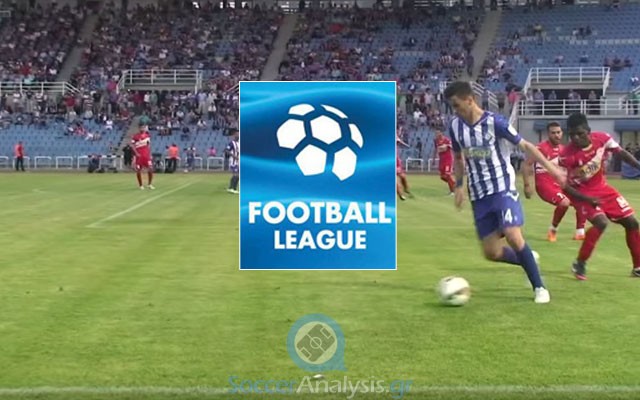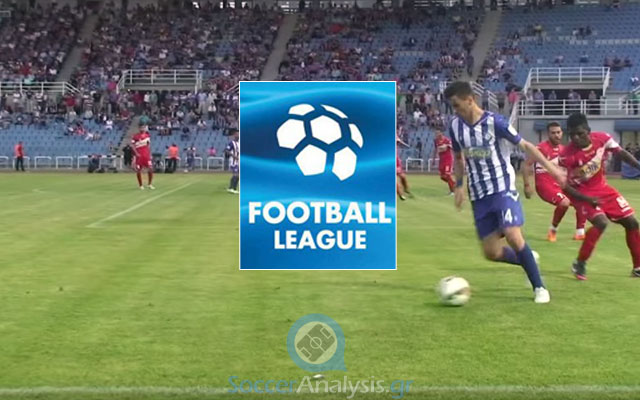 The battle in Playoff places still holds
Football League is only six days away from the finish. The Playoff battle is still open in both Groups but we cannot say the same from the relegation places in Group 1 where Asteras Magoulas is about to follow Glyfada and Vyzas to Football League 2. I remind you that I am constantly searching for value bets in both Groups instead of going after ridiculously low odds that do not worth the risk.
The previews and predictions for the Sunday matches in brief:
GROUP 1
IRAKLIS PSACHNON vs. GLYFADA
The home strength of Iraklis Psachnon (6W-3D-1L, goals 12-3) and their solid defense (11 goals after 20 matches) are the main reason they hold the second place in the standings of Group 1. They come from an away defeat against Olympiakos Volou (2-0) and their move to have this match in Mantoudi for more attendance shows they do have a motive for the win. Glyfada comes from the first away win against the worst club this season (Vyzas 1-3, also included on the Bomb of the Day) but they do not have the quality to stand up against this opponent. The win of Psachna (-1.5) @ 1.80 is the only good value here.
PANILIAKOS vs. OLYMPIAKOS VOLOU
Only two bookies decided to offer this match and their odds do not worth any attention. The season has ended for both clubs and any result is possible.
ASTERAS MAGOULAS vs. VYZAS MEGARA
The home win against Episkopi (3-2) meant nothing for Asteras Magoulas since they were defeated in the last away match from Acharnaikos (1-0). With two wins and one draw in their last ten matches they deserve to be in relegation placement. They can still hope but 9 pts are way too many to cover in the six remaining matches. Vyzas is the worst club of the league and their absence from wins in their last fourteen matches (2D-12L) depict they have surrendered a long time ago. There is nothing here for us.
KALLITHEA vs. ACHARNAIKOS
The last away win of Kallithea against Episkopi (0-1) was the first of Mr. Gogić at the bench after two matches and has brought them back in the Playoff battle. Acharnaikos comes from three consecutive wins against Vyzas (3-0), Glyfada (0-1) and Asteras Magoulas (1-0) which practically locked their participation in Football League for the next season. They have kept a clean sheet in their last five matches but the change at the bench of Kallithea seems to work on the right direction. The win of Kallithea @ 1.80 is fine by me.
FOSTIRAS vs. FOKIKOS
The last away win of Fokikos against Episkopi (0-1) expanded their undefeated streak to seven matches (5W-2D) and proved they are determined to do whatever necessary to enter the Playoffs. Fokikos lost the last home match against Panaigialeios (0-1) failing once again to get points in an important match. Their poor away performances (1W-1D-7L, goals 5-13) have already shown they do not deserve a place in the Playoffs. The win of Fostiras @ 1.75 is a fair risk.
GROUP 2
KARDITSA vs. APOLLON KALAMARIAS
Karditsa expanded the undefeated streak to 8 matches after their last away win against Pierikos (0-2). They have improved their away stats and their strong home (9W-4D-0L, goals 9-1) shows they can hope to keep up with the Playoff places. Apollon Kalamarias is a dangerous opponent but their recent failures in all the important matches against Niki Volou (1-3 at home), Tyrnavos (0-0 at home) and Kassiopi (2-0 away) have brought them 8 points away from the Playoff battle. Theoretically there can still hope but they will need only wins and a lot of help from other clubs. This is why I believe that the season is already over for them. The win of Karditsa @ 1.65 is more difficult than the odds show.
GIANNITSA vs. PIERIKOS
Giannitsa have one win in their last 12 matches (1W-1D-10L) and this is probably their last chance to start a winning streak that will allow them to avoid relegation. Pierikos has done a little better in the same period (3W-2D-7L) and they can be satisfied with a draw. Considering the results and performances of both teams in the second round, I believe the win of Pierikos @ 3.00 is the only value bet here.
IRAKLIS 1908 vs. TYRNAVOS
Iraklis has been very strong at home all season (8W-1D-1L, goals 22-7) and they quickly recovered their first home defeat from Niki Volou (1-2) with the away win against Doxa Dramas (0-2). There are too many teams only a win away from them at this moment and I doubt they will allow Tyrnavos to cause any problems. The amazing undefeated streak of their opponent (1W-8D!!!!) ended last week from Aiginiakos (1-2) and they have every right to experiment with their lineup until the end of the season. The odds on the home win are way too low for my taste but the draw at halftime @ 2.05 looks fine since Tyrnavos is not making the win easy for anyone. Also the halftime/fulltime option Draw/Iraklis @ 4.00 looks interesting.
NIKI VOLOU vs. KAVALA
Niki Volou was defeated in the last away match against Zakynthos (2-0) and the players disappointed their coach Mr. Vosniadis who apologized for the poor performance. They will have important absences in midfield today and they should be extra careful as Kavala is desperate for points and they did manage to win last season (0-2). The necessity for points by both sides makes it almost certain we will have a result of Over 2.5 goals @ 1.85 in this match.
ZAKYNTHOS vs. DOXA DRAMAS
Last week I wrote that "If you had been betting on the home win in every match of Zakynthos, no matter if it was home or away, you would have won 16 out of your 19 bets" and they proved me right with their home win against Niki Volou which was also included in the Bomb of the Day. This time their opponent is not a strong club, but Doxa Dramas, who is desperate for a positive result. I am aware that this is a long shot but Zakynthos is not in need of points and this can make a huge difference here. The win of Doxa Dramas @ 6.00 or the X2 Double chance @ 2.40 worth the risk.