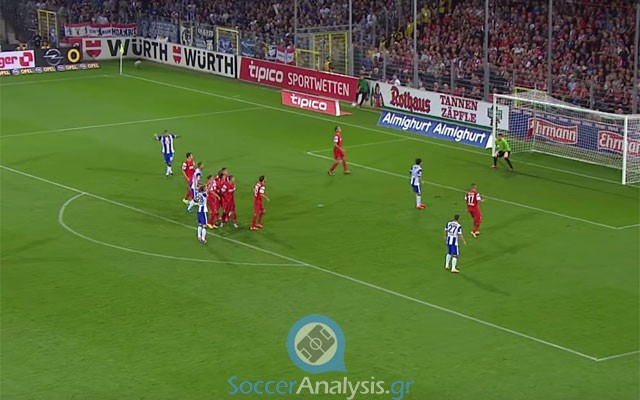 We are approaching the opening day of the Greek Super League and I was excited to see the bookies having already great offers for some matches. I am sure there will be a lot of changes in the following days but I have already spotted interesting betting picks. It is too soon to write anything about it anyway so we will continue with some other picks from the leagues that are currently active.
Universitario vs. Liverpool M.
It is not the first time I will bet in a match like this and it certainly will not be the last. The first match between the two clubs ended 3-0 and Liverpool Montevideo has practically qualified. All they need is to hold against a club that is located in an altitude of 2.750m. Universitario's players are always trying to use that extra home advantage when they play at Sucre. The Bolivian team will try their best tonight but a score like 3-0 is hard to overcome. No need to say that the team from Uruguay have been preparing for the conditions they will have to face. I do not believe that Universitario will qualify but I think they are capable for the win like they have done in other cases in the past.
My betting pick: Universitario to win @ 1.80
FT: 1-2
Corinthians vs. International
| | | |
| --- | --- | --- |
| Corinthians | Vs. | Internacional |
| 3W-3D-2L, goals 10-9 | Home | Records | Away | 3W-3D-1L, goals 9-7 |
| 2W-4D-0L | Last 4 Matches | 4W-2D-0L |
Not much to say here. Both teams seem to be in a good condition, neither of them has lost in the last six. Both of them first focus on not losing and then try to win the match. There are strong indications for a here but Internacional motivated for the win to stay close to the top four places. It seems that the team who will manage to score first will be the winner. I expect them to both to be very careful at defense that is why I will pick a half time bet.
My Betting Pick: Draw at half time @ 1.90
FΤ: 1-0 (HT:0-0)
Figueirense vs. Santos
| | | |
| --- | --- | --- |
| Figueirense | Vs. | Santos |
| 1W-3D-4L, goals 7-12 | Home | Records | Away | 0W-3D-5L, goals 0-9 |
| 1W-0D-5L | Last 4 Matches | 2W-1D-3L |
The home team finally managed to win in their last away match against Sport Resife (1-0). Santos is really missing the players that were with the Olympic Team and it is remarkable to see them having 0 goals on their 8 away matches. It is just unbelievable. As a result they are very close to relegation but I seriously doubt they will have any trouble when Neimar and the rest of the key players will join the team again. Three of their four following matches are against clubs that hold relegation places. After their next match against Corinthians, they will have to face Palmeiras (18th) and Baia (17th).
When I looked the recent results of the two clubs I realized that Figueirense has scored once in their last six and Santos has scored eight goals but all of them at home. It is just so strange. They have scored eight goals in three home matches, and zero goals in three away matches (that continued their cursed streak in eight away matches without scoring). I think it is about time to start following Santos for away wins. I am sure more will come when the missing players will join the team, but I will start tonight against the worst team of the league so far.
My betting pick: Santos to win @ 2.75. The curse has to end sometime. All we need is one goal since Figueirense is the worst offense in the league.
FΤ: 1-3 (HT:0-0)
My Bet
The three matches are combined in a treble bet @ 9.40.
Good luck in your betting picks.