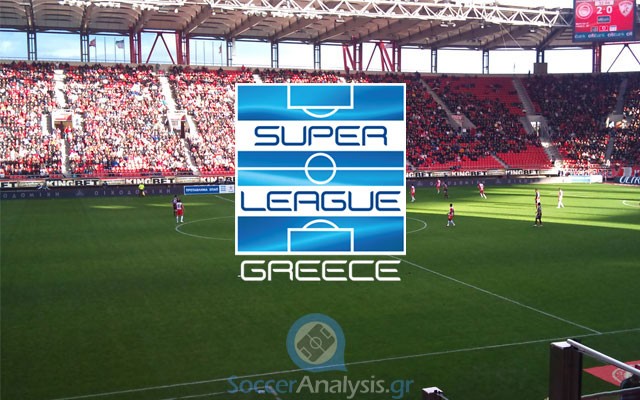 Defense is still a problem.
Only a look at the scores of Panetolikos is enough to see their defensive issues have not been solved despite the change at their bench. Today they will face one of the best teams in Greece, Asteras Tripolis. Their opponent looks in form meaning Panetolikos' defense will be under pressure again. The preview and two betting picks:
Analysis: Panetolikos – Asteras Tripolis
*This season in Super League (30/08/15): Asteras Tripolis – Panetolikos 0-2
*Referee: Marios Labropoulos. Games 3-1-1 / 13 goals / 4 penalties / 31 yellow cards / 0 red cards / 1 player sent off.
Panetolikos had a good performance in the last away match against Panathinaikos (4-2) but their weak defense betrayed again. They scored first (2') and Panathinaikos answered with two goals (6' and 11'). They came close to take the lead against at 8' while the score was at 1-1 and Markovski scored the equalizer at 16' (2-2). The home team scored again at 51' (3-2) and the players of Matzourakis spent the rest of the match looking for an equalizer that never came (attempts 9-13). The last goal came at 92' (4-2) to secure a stressful win for the Greens. Panetolikos did not have Cup obligations after failing to qualify to the Third Round so, they are expected to be less tired today.
Banned: –
Injured: Corstjens (DEF/2), Papoutsogiannopoulos (MID/4)
It looks like Asteras Tripolis needed the short break of the holidays. They got some rest (mentally and physically like Verghetis said in a recent statement) and entered 2016 with two emphatic wins. The first was in Super League against Panthrakikos (4-0) where they dominated their opponent (attempts 21-3). The second was in their midweek away match for the Cup against Larissa (0-3). The players of Verghetis got an early lead (18' Giannoulis, great goal) and gave room to the home team to attack. Larissa kept pushing for the equalizer but conceded two more goals (64' and 93'). Coach Verghetis has every reason to feel pleased with his team as they have found their lost confidence showing a great level of concentration and efficiency.
Banned: –
Injured: Bertoglio (MID/8/2 goals/2 assists), Dimoutsos (MID/10/1 goal), Dudu (MID/2)
Betting Pick: The win of Asteras Tripolis @ 2.60
Panetolikos may be dangerous in offense lately but their defense is still problematic. The players of Asteras have not forgotten the home defeat of the first round (0-2 but the total attempts were 18-9!). We should not forget Asteras has already secured the qualification in the Cup and the momentum the team is excellent. My guess is they can get the win by more than one goal. The handicap win (-1.5) of Asteras Tripolis @ 5.75 is a value bet any day.