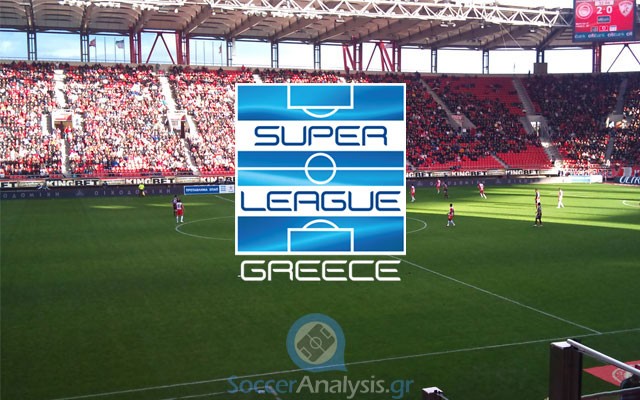 Agrinio has been difficult for Olympiakos lately
Panetolikos had great performances in both matches against Olympiacos last season (0-0 at home, defeat 2-1 away). They come from a defeat against OFI (2-1) and I doubt they will be willing to surrender easily to the Champions. Any positive result can boost their morale although no one will blame them if they do not make it. The preview and betting picks:
Analysis: Panetolikos – Olympiakos
Panetolikos comes from an away defeat against OFI (1-0). The players of Mr. Chavos concentrated on defense looking for a positive result and this allowed the home team to become a lot more dangerous than we anticipated. A late goal by Petropoulos at 92' took gave OFI exactly what they deserved. They were supposed to have a weaker roster but they had so many attempts (16 vs. 3 for Panetolikos) that any other result would be unfair. It seems that Panetolikos still have confidence issues when playing away from Agrinio.  There is one absence reported for the next match.
Injured: Villafáñez (FWD, new transfer)
Olympiacos gave a quick end to the home match against the newcomers of Niki Volou (3-1). The Champions were very good for approximately 35 minutes (goals scored at 11', 28' and 32') but they did not last. They cannot be blamed for their reduced performance during the second half as it was only the first match of the season and it would be pointless to demolish their opponent. Niki Volou took advantage of that and scored at (56') leaving Venue Karaiskakis with a descent score and a very good performance for the last 45 minutes. Many fans of Olympiakos are worried because the team looks weaker after the departure of key players for other clubs but Mr. Míchel stated recently he is confident the team will be ready by the time the Champions League matches will start.
Injured: Siovas (DEF/11 last season), Fuster (MID/21/4 goals/7 assists last season)
Other: Salino (MID/18/1 assist last season), Olaitan (FWD/16/8 goals/4 assists last season)
Attention: Manolas (DEF/25/3 goals last season) and Samaris (MID/28/4 goals/5 assists last season) were transferred to AS Roma and Benfica respectively. Holebas (DEF/19/2 goals/4 assists last season) is also out today because he is about to complete his transfer to AS Roma.
Betting Pick: Panetolikos (+0.5) to win @ 2.70
For some strange reason Olympiakos had difficulties in the last four matches against Panetolikos (check out the history from the details link). There is no doubt the Champions will dominate Super League again but I could not help noticing the defensive problems they had in the second half against Niki Volou. Papadopoulos and Abidal had problems working together in defense and most of the players looked exsausted after 70'.
Panetolikos is a lot more confident when playing at home and if they will manage to hold until the second half I find it probable we will have an unexpected result today. I am aware of the difficulties of my choice because the two clubs cannot be compared. However I do believe that it is better to risk now that most of the new players are not adapted to the needs of Super League. The win of Panetolikos @ 7.80 is a long shot but a value bet which I will include in on the Bomb of the Day section.