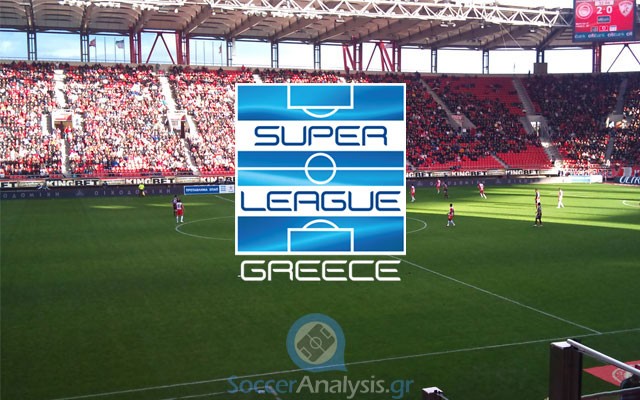 Chairman Borovilos asked for attention
The players of Asteras Tripolis are doing great in Europa League but they have already suffered two defeats in Super League after only five matches. They cannot be blamed them for giving their full attention in Europe though. Especially when they know that most of the "strong" teams are losing points as well. Panetolikos is still in search of the first win of the season and things can become extremely difficult is Asteras Tripolis will underestimate them. The preview and two value bets:
Analysis: Asteras Tripolis – Panetolikos
*Midweek match for Asteras Tripolis: Tottenham (away) on Thursday 23/10/14.
*The chairman of Asteras, Georgios Borovilos, met with the team on Thursday and asked them to stop thinking of Tottenham and concentrate on Panetolikos. He pointed out their main goal this season is a Play-Off placement. Everything else is less important.
Asteras Tripolis was running a streak of 4 consecutive wins in all competitions before the break. Their last match in Super League was against Platanias (0-1 away) where they got the win with a late goal of Barrales at 87'. Their opponent was dangerous for most of the match (attempts on goal 11-8) but the players of Mr. Verghetis used their talent and experience to get a new win. Their next win against Partizan (2-0 at home) for the Europa League was celebrated a lot and the club is still in all of the goals they have set for this season. Mr. Verghetis tested the condition of his players in a friendly match against Panionios (3-2) during the break (11/10/14). There are five important absences reported but the goal is a new win.
Banned: –
Injured: Goian (DEF/4), Tié Bi (DEF/3), Kourbelis (MID/3), Badibanga (MID/2), Kitoko (MID/1)
No one can explain the weak start of Panetolikos. They currently have 0W-3D-3L after six matches (five for Super League and one for the Cup) but it is remarkable to see they got a draw from Olympiakos (1-1 at home) and Atromitos (0-0 away but they deserved to win). Their last match was a new draw against Ergotelis (1-1 away) where they got the lead (25') but they did not stand the pressure of their opponent. Ergotelis scored the equalizer at 60' and the draw was considered a fair result. Coach Chavos was pleased with the efforts of his players but he is under pressure because the team was not won yet. There is one important absence reported.
Banned: –
Injured: Theodoridis (MID/4/1 assist)
Betting Pick: The win of Panetolikos (+0.5) @ 2.25
The only thing the players (and the supporters) of Asteras Tripolis are talking about is Tottenham. The visit of Mr. Borovilos at the training was not a coincidence. He is aware that the team has lost 2/3 times before an important European match. My guess is they will do the same again and Panetolikos is way too desperate for points to leave this chance get away.
Tripoli is a very difficult venue for any opponent but coach Chavos wants the win and he has the experience to get it. Especially if the home team will not be concentrated. The win of Panetolikos @ 6.00 is a value bet I cannot ignore.