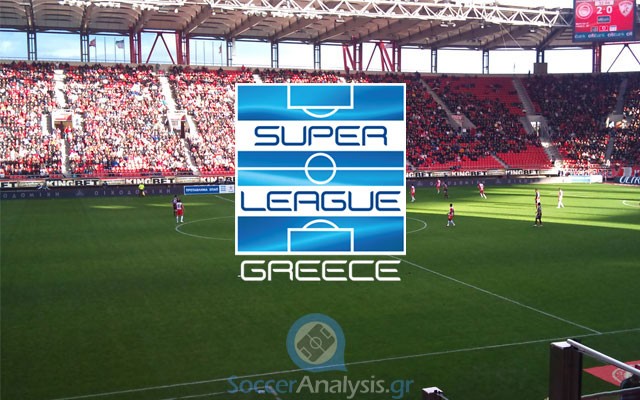 The odds lie again
The last of the Sunday matches is the most interesting of Day 7. PAOK avoided the crash test against Olympiacos because Day 6 was postponed. Today they will test their home strength against Atromitos, the team that forced the Champions of Greece in their first defeat season in Super League. The preview and betting pick:
Analysis: PAOK – Atromitos
*PAOK has midweek obligations for the Europa League. Their next match will be on Thursday against Fiorentina at home.
PAOK had no problems in the last home match against OFI (4-0 at home, all goals scored during the first half) but their next match against Guingamp (2-0 away) was a total failure. Anastassiadis watched his players having a good start but their performance during the second half was below average. The break gave them time to rest and work on their weaknesses but they will need a good performance to overcome the solid defense of Atromitos.
Banned: –
Injured: Tzavelas (DEF/3)
Doubtful: Golasa (MID/1)
Other: Athanassiadis (FWD/4/3 goal) has fully recovered from his injury but he was left out to rest for the midweek match for the Europa League.
Sa Pinto had a superb debut at the bench of Atromitos with the home win against Olympiakos (1-0). His players added a lot of pressure to the Champions and if they were a bit more careful they could have scored a second goal. Their win becomes more important if we consider that Olympiakos used the same lineup that won Atletico Madrid. For the last three weeks Sa Pinto has been working intensively with his team and everyone is optimistic better things will come.
Banned: –
Injured: Kouros (DEF/2), Brito (MID/2), Fabio (FWD/2)
Betting Pick: Both to score @ 2.20
You may think I am crazy, but this option was my first thought when I saw this match. I am aware these two have the best defense in Super League but let me explain. It is just too difficult to stop PAOK from scoring at least once at Toumba. At the same time, Atromitos is among the few teams capable of scoring against PAOK in this venue.
The option for a result of Over 2.5 goals @ 2.50 is much safer than picking the home side for the win. The ridiculously low odds for PAOK leave me no other option, than the handicap win of Atromitos (+0.5) @ 2.60. The win of Atromitos @ 6.00 cannot be ignored either.