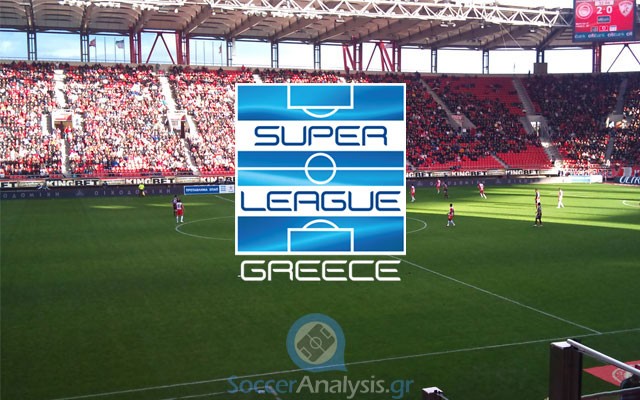 A new test for PAOK
A sudden change in my schedule has forced me to publish only brief comments for the Sunday matches of Super League. I just thought it would be better to do it this way instead of not writing anything about them at all. Let's see what we have for today:
Xanthi – PAOK
Xanthi was very determined in the last home win against Kalloni (2-1) and they must not be underestimated when playing at home (4W-1D-0L, goals 8-2). PAOK is indeed the best team in Super League after their easy away win against Olympiacos (1-2) but this match will be the first real test of their character. Will they be as good as they usually are or they will lose points after the new step back of Olympiacos yesterday? Are you willing to bet on their win (1.55-1.60) to find out?
Betting Pick: Xanthi (+0.5) to win @ 2.35
Xanthi will not take any risks in this match and they have nothing to lose. The home win @ 6.00 is a value bet any day not just this time.
Niki Volou – Kalloni
Niki Volou lost the last home match against Asteras Tripolis (0-2) although their opponent had an average performance and looked very tired. What you do not know is they missed a huge chance to take the lead while the match was still at 0-0, two minutes before Asteras scored the first goal.
Kalloni looked tired in the away match against Xanthi (2-1) and they were quickly down by two goals. We do know they are reliable at defense despite their recent defeat but their results over the last month tell me they are a bit out of form.
Betting Pick: Under 2.5 goals @ 1.55
Whether Niki Volou fights this home match (like they do since Tzanavaras took over, 1W-1D-0L, goals 1-2) or not this option looks probable.
OFI – Levadiakos
Attention: This match is a rivalry battle. The owners of the two clubs hate each other and last season Mr. Kobotis (Levadiakos) said to Mr. Poulinakis (OFI) he will do anything within his power to see OFI not playing in Super League ever again (free translation from the Greek phrase he used). OFI struggled against Ergotelis and got a very lucky win with a penalty kick at 97' while Levadiakos humiliated Giannina away (0-4). The players of Pantelidis have not conceded a goal in the last 5 matches (2W-3D-0L, goals 5-0)!
Betting Pick: Levadiakos (+0.5) to win @ 1.75
Having in mind the recent results of the two sides, I believe Levadiakos cannot possibly lose today. OFI will have a lot of support by the fans in this rivalry battle but this does not change the fact they do not look good in defense lately. The win of Levadiakos @ 3.80 is a value bet.
Panetolikos – Panionios
No comparisons can be made between the rosters of the two clubs. Panetolikos comes from a defeat against Panathinaikos (0-1 at home) and it was a coincidence they did not score. At the same time Panionios is a top favorite for relegation and they keep proving it from week to week.
Betting Pick: The win of Panetolikos @ 1.50
Panetolikos can return to wins today and I have great faith they will do it with 2 or more goals. Their handicap win (-1.5) @ 2.70 cannot be ignored!
Note: The preview for the match Asteras Tripolis – Panathinaikos will be published in a new article as soon as I get back from a Football League match I will attend at 15:00!