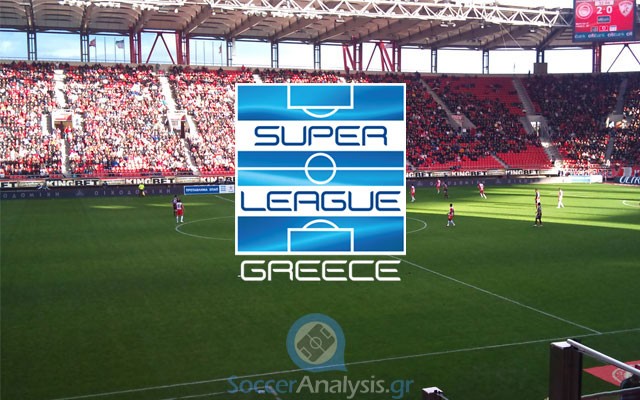 Panathinaikos got a new chance
The Saturday results in Super League and especially the defeat of Asteras Tripolis from AOK Kerkyra motivate Panathinaikos for a win today but Giannina look very confident this season. Let's not forget their recent performances against Olympiacos (2-2 away) or PAOK (3-0 at home). Nevertheless, the Greens must look for a positive result to keep up with the top two places. The previews and betting picks for Sunday:
Analysis: Olympiacos – Platanias
The three consecutive wins of Olympiacos (Levadiakos 1-2 away, Panionios 2-0 at home and Kalloni 0-5 away) allowed the Champions to be calm on their holiday break. Their last away performance against Kalloni was dominating and the final score practically says it all. Everyone in the club is optimistic they will soon regain the first place as PAOK looks unstable in defense. The disciplinary misconduct of Afellay is expected to have an impact in his future in the club. Even without him Olympiacos remains a top favorite for the title and the win in every match, home or away. That is of course if they are serious in their game. The winning streak must be expanded until the obligations for the Europa League start.
Banned: None
Injured: Botía (DEF/10), Fuster (MID/8/2 goals/1 assist), Milivojević (MID/10/2 assists)
Other: Afellay (MID/8/2 goals/1 assist) was left out for a disciplinary misconduct.
Platanias got the home win against OFI (1-0) in the last match of 2014 and added three more important points which brought them to the safe zone. It was not a good match as both teams wanted the win and I'd say that Platanias was the one who wanted it more. Coach Christopoulos had problems when the season started but his team has turned out to be one of the tough opponents, capable of anything. Their only two defeats in their last 9 matches (4W-3D-2L) show they can stay away from relegation placement. The extremely difficult schedule for the next weeks starts today against Olympiacos.
Banned: Tetteh (DEF/12/1 goal)
Injured: Neplyakh (DEF/6/1 assist), Shehu (MID/0), Gomes (MID/12/3 goals/1 assist)
Betting Pick: Both to score @ 2.75
A quick look at the recent history of the two clubs (2-1 on 2013, 4-2 on 2014) is enough to understand why I chose this option. Platanias has scored again at Karaiskakis in seasons when Olympiacos was more reliable. I wrote in the past they can be very dangerous when they play away as they like to defend and use dangerous counter attacks. The odds for Over 2.5 goals are way too low for my taste but this option is a value bet any day.
Analysis: Atromitos – Kalloni
Atromitos has only one win in the last five matches (1W-3D-1L) and naturally coach Sa Pinto is under pressure. The last away draw against Panionios (2-2) at Nea Smyrni was not exactly a positive result but we should keep in mind Atromitos got the lead twice (0-1 at 14' and 1-2 at 40') although they were playing with man down since 32' (red card at Kontoes). All goals were scored in 46 minutes with the home team having an attempt at the bar at 50'. The defeats of Veria and Asteras Tripolis have turned the home match against Kalloni into a must win situation and any other result will be considered a total failure.
Banned: Kontoes (DEF/12)
Injured: None
Kalloni was humiliated at home from Olympiacos (0-5) before the break for holidays and expanded their negative streak to six matches (0W-3D-3L). The score of their last match leaves no room for comments. I really cannot explain what happened to the team that had not even conceded a goal at home in 7 matches. They tried hard while the score was still at 0-1 (11' Maniatis) but they collapsed as soon as the second one (65') was scored. Their away stats might not be as strong (1W-3D-3L, goals 5-7) but they can surprise any team on a good day and this is why they should not be underestimated.
Banned: Llorente (DEF/12/1 goal/1 assist)
Injured: –
Betting Pick: Over 2.5 goals @ 2.30
Atromitos is desperate for a convincing performance and I believe they will try hard in this match as there is no more room for mistakes. Their defense becomes weaker when they risk more like we saw in the home match against Asteras (4-3). I do expect them to win but the odds are too low and I cannot trust them yet for a handicap bet because scores like 2-1 or 3-2 will not surprise me at all.
Analysis: Levadiakos – Ergotelis
Levadiakos is on a losing streak of three matches but it is normal as they had to face Olympiacos (1-2 at home), Atromitos (1-0 away) and PAOK (1-2 at home). You should keep in mind their performances are not bad at all considering they do not have a strong roster. In fact PAOK was lucky to get a two goal advantage (12', 53') while the two red cards (one for each team at 23') had an impact on the game. Levadiakos never stopped trying to get back in the match and their total attempts (20-7!!!) prove what a difficult day that was for PAOK's defense. The goal of Kone at 80' brought his team closer to a positive result but the ball kept refusing to go in. With performances like this (or the one against Olympiacos) Mr. Pantelis can be sure his team will stay away from problems for good.
Banned: Mantzios (FWD/13/4 goals)
Injured: Pinter (DEF/5), Projić (DEF/7/1 assist), Macheras (MID/9), Sánchez (MID/8)
Ergotelis got a very important win in the last home match against Giannina (1-0) and stayed alive in the battle to avoid relegation. The change at their bench worked although Mr. Tsaousianis is considered a temporary replacement. I cannot say I saw any remarkable improvement other than the passion of the players to hold on to the advantage they got at 9' (total attempts 16-9). The next match against Levadiakos will not be easy but Ergotelis is forced to look for points ANYWHERE.
Banned: –
Injured: Jovanović (DEF/12/1 goal), Halkiadakis (MID/13/3 goals/2 assists)
Betting Pick: Over 2.5 goals @ 2.30
It took me a long time to decide what to do here. You see, normally Levadiakos can win by at least two goals but I cannot forget their owner, Mr. Kobotis, has promised he will do anything within his power to see OFI (also involved in relegation battle) being relegated. What if Levadiakos becomes suddenly less interested on the win? After all, they will get three points in their next away match (Niki Volou) which will be cancelled…
Whatever the case will be, the option of many goals is probable because Ergotelis is too desperate for points. For those of us who are fond of conspiracy theories, the win of Ergotelis @ 4.30 is not bad at all. Also, the handicap (+0.5) win @ 2.00 can be as good.
Analysis: Giannina – Panathinaikos
Giannina were defeated in the last away match against Ergotelis (1-0) giving an end to the good recent performances like the draw against Olympiacos (2-2) and the emphatic home win against PAOK (3-0). It was obvious the home team wanted the win more and only one early goal at 9' was enough to get it. Coach Petrakis is away how dangerous his team can be at Zossimades (5W-2D-1L, goals 16-7) and this is why he is optimistic for a positive result.
Banned: None
Injured: None
Panathinaikos had an average performance in the last match of 2014 against AOK Kerkyra (2-0) but the important thing is they recovered quickly from the humiliating away defeat from Xanthi (4-2). For one more time their defense was not reliable and if their opponent was a bit more effective the result could be different. The first goal came at a very critical point (45' Karelis) and Houhoumis came at 85' to secure the win.
Banned:
Injured: Nano (MID/14/4 assist), Mendez (MID/9), Bajrami (MID/3), Spyropoulos (DEF/0)
Other: Schildenfeld (DEF/12/1 assist) was left out because he is ill. He is also xpected to leave during the winter transfer period.
Betting Pick: Both to score @ 2.00
The match at Zossimades will not be easy but the good news is that Panathinaikos cannot be surprised as they have already been warned about the difficulty of their opponent. The Greens do not deserve odds like 2.00 that I see all over the internet. If they were offered at 2.60-2.70 I would take my chances but now I will just stay away. Yes, they are capable of scoring but Giannina can do it as well. The winner can only come with a result of Over 2.5 goals @ 2.35. ATTENTION: The condition of the field and the weather conditions (cold, 3°C) are not on our side so both options are risky.