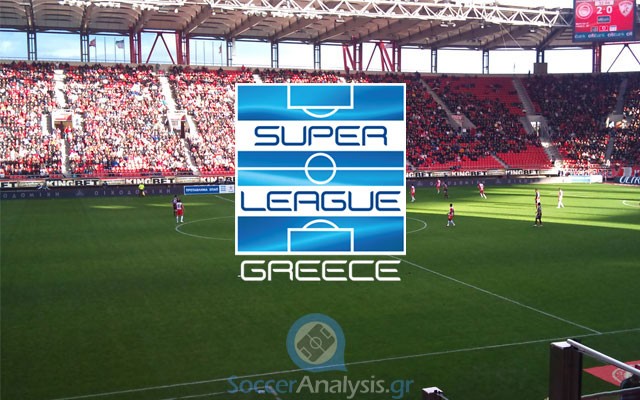 Another difficult away battle for PAOK
It took PAOK only six matches (3W-0D-3L) to ruin everything by losing 3/4 of their last away tests. Olympiacos will now add +3 points as their match against Niki Volou is cancelled. At the same time Anastassiadis and his players need to find a way to improve the morale and especially the performance the team. Let's not forget Kalloni has been extremely dangerous at home despite their poor recent form. The rest of previews and betting picks for Wednesday:
Analysis: Panetolikos – OFI Crete
*Tuesday 13/01/15 (19:37): The administrative board of Super League decided this match will not be held UNLESS the officials of OFI prove their debts (€126.000) to players are settled. The deadline ends at 14/01/15 (14:00)!
*I decided to publish the preview for this match just in case OFI will make it but it is more than obvious they are in trouble more than ever before.
Panetolikos had a great first half in the last home match against PAS Giannina but they were unlucky to watch goalkeeper Vellidis (Giannina) having a great game (7 saves). The most important chance was lost at 10' when Villafáñez shot was stopped by the bar.  As the match was coming to an end Giannina felt more confident and they had 2-3 good chances to steal the win. Coach Chavos stated it was impossible for his players to have the same energy for 90' minutes and acknowledged Giannina became too dangerous at the second half. The draw was not a disaster of course. However, it was a sign Panetolikos got too stressed as soon as they reached the fifth place (Play Offs).
Banned: –
Injured: Bracali (GK/16), Theodoridis (MID/4/1 assist), Villafáñez (FWD/15/5 goals/1 assist), Moreno (FWD/5/5 goals)
OFI got very lucky in the last home win against AOK Kerkyra (3-2) which turned out to be a great debut for coach Anastopoulos. His team scored first at 27' but the two goals of Kerkyra (38' and 49') made things very difficult for them. A penalty kick at 68' allowed OFI to score the equalizer only this time they had the advantage of an extra player after the red card at Venetis (67'). The last match of Milhazes (he is among the players who decided to leave because of the financial problems) was combined with a hat trick. Not only he scored the two first goals but he also gave his team a win (new penalty kick at 83') in the worst period of the club's history.  Coach Anastopoulos stated his confidence in all the players that remain in the roster and promised they will give 100% until the end.
Banned: N/A
Injured: N/A
Betting Pick: Panetolikos (-1.5) to win @ 2.05
Panetolikos betrayed me and I lost my Pick of the Day in the previous match. Their 6W-5D-1L prove they are a favorite for a win and I really doubt they will not get it. They have the quality and the stats to do what is necessary.
Analysis: Asteras Tripolis – Giannina
Asteras Tripolis dominated the first half of the last home match against PAOK (3-0) and it as more than enough! They missed a penalty kick (7'), they scored three goals (9', 30', 45') and spent the rest of the match waiting on their opponent as they were not interested in humiliating PAOK. They did score a fourth goal at the end but the referee cancelled it (offside, wrong decision). Coach Verghetis was pleased with the determination and the overall performance of his players and how could he not be?
Banned: Kourbelis (MID/11/1 assist)
Injured: Badibanga (MID/4), Kitoko (MID/1)
Giannina got a very important draw in the last away game against Panetolikos (0-0). The home team dominated the first half with lots of chances and one attempt at the bar (10' Villafáñez). The players of Petrakis leveled the match in the second half as their opponent run out of energy. In fact they had a couple of good chances to steal the win although a score like 2-1 would probably be fair according to what we watched.
Banned: –
Injured: Garoufalias (DEF/1), Charissis (MID/11)
Other: Acosta (MID/17/2 goal)
Betting Pick: The win of Asteras Tripolis @ 1.60
The odds are a bit low for my taste but I still believe Giannina cannot possibly keep up playing like they do. Their great goalkeeper, Markos Vellidis, saved them at Agrinio with 6 saves but today their facing a stronger opponent. The consecutive matches prevent me from risking on goals or other options and I will just take the home win which will be enough for Verghetis even with any score.
Analysis: Kalloni – PAOK
Kalloni comes from an away draw against Veria (1-1) and they are now away from wins for 8 matches (0W-5D-3L). The match was very interesting in the first 20 minutes with Veria having and attempt at the bar (7') and a goal (8'). The players of Matzourakis scored the equalizer at 16' and spent the rest of game waiting (attempts 15-8). The home team missed a new great chance at 68' (second bar) while the players of Kalloni were looking to find a way to steal the win although they did not deserve it. The score did not change until the final whistle and they looked very pleased with the point they got in their statements.
Banned: –
Injured: –
PAOK lost the last away match against Asteras Tripolis (3-0) after a new negative performance. Do not let the stats (attempts 10-6) fool you as Asteras Tripolis decided to stop at 3-0 (9', 30' and 45') at halftime having some more chances and a missed penalty kick (7')! PAOK looked for a way to get back in the match during the second have but they were unable to cause any real problems to the defenders of the home team. On the contrary, their defense was exposed to dangerous counter attacks. For the record, Asteras scored a fourth goal just before the final whistle but it was cancelled after a bad decision of the referee. Coach Anastassiadis did not look for excuses and stated his team deserved exactly what they got.
Banned: –
Injured: Glykos (GK/14), Tziolis (MID/11/1 assist)
Betting Pick: Kalloni (+0.5) to win @ 2.10
Kalloni is a tough team to beat at home (4W-3D-0L, goals 6-5); only Olympiacos was appointed winner (0-5) at Mytilini and they are the only team that has scored in this venue. The poor morale and form of PAOK combined with their disappointment make the win of Kalloni @ 5.00 a value bet.