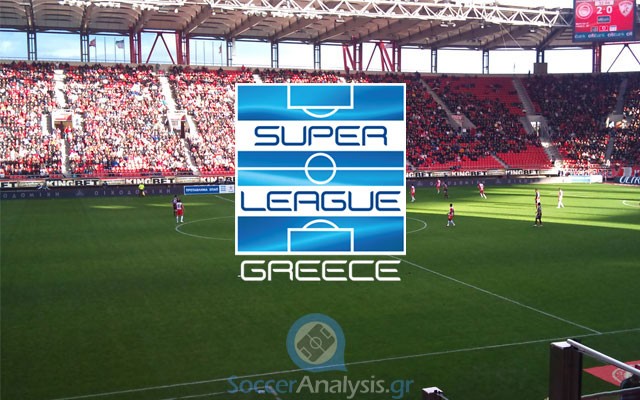 What previews?
This season had a promising start but it turned out to be the most boring I've seen in years. Olympiacos won the title (as expected), PAOK, Panathinaikos, Asteras Tripolis and Atromitos entered the Play Offs (guess what, as expected) and we are all waiting which team will join Niki Volou, OFI and Ergotelis in the relegation places. At the same time, the ongoing investigation for not just one but two scandals of fixed matches (2011 known as Koriopolis and the new one) depict why I chose to stay away over the last three months. What's the point of writing previews and/or deep analysis in matches when everything is prearranged?
Once again, there have been important signs of match fixing as the season was coming to an end only this time we (Greeks) do have hope we are about to see changes in the domestic competitions. Most of you have the luxury of being totally unaware about the prosecutions of federation officials, club officials and referees that have been announced lately. It is too soon to tell what is going on and I must point out that every one of them is innocent until proven otherwise. However, it is obvious there is something wrong and I sincerely hope this time our justice system will do something about it. If you do not understand what I mean, take a look at today's odds on Super League matches having in mind the placement of the clubs in the standings where the weak clubs involved in relegation places have miraculously turned to hot favorites:
Screen One (earlier today)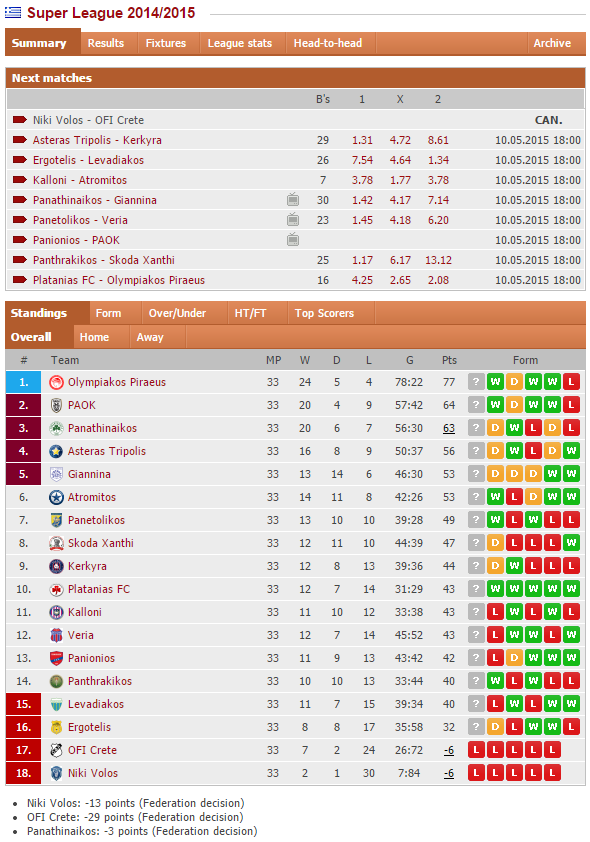 Screen Two (an hour before kickoff)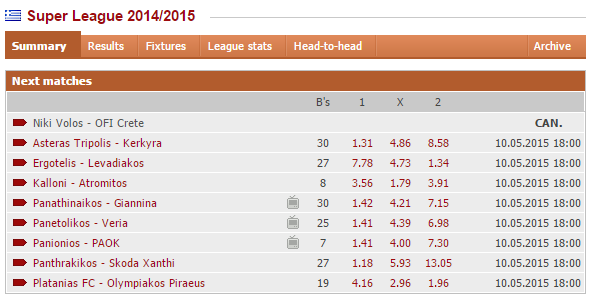 It is more than obvious that the wins of Levadiakos (against Ergotelis), Panionios (against PAOK) and Panthrakikos (against Xanthi) do not make any sense in terms of their sets of odds. Ok, Ergotelis has already relegated to Football League and they may be indifferent but can you explain why PAOK (currently second in Super League) and Skoda Xanthi (who has reached the Cup Final) are suddenly treated like Niki Volou? Isn't this a clear sign there is something wrong in this league?
You can do anything you like with these crooks today. Personally, I will only choose the win of PAOK @ 7.30 (the handicap win @ 2.50 is also fine) because my guess is they want to keep their second place and they do have the roster to do it. After all, Panathinaikos is after them and they cannot afford to lose points. Everything else is just trush.
Image source: betexplorer.com