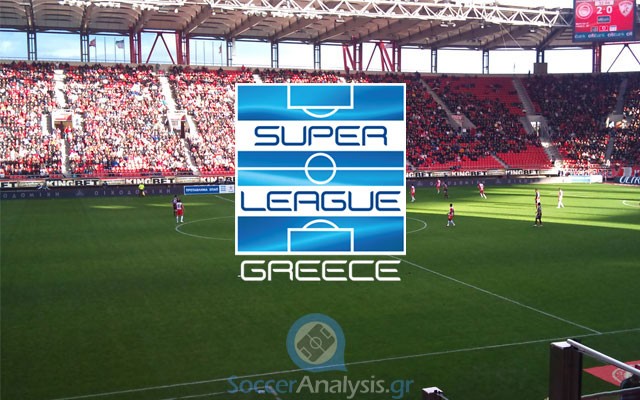 Interesting but difficult battles
Day 6 turned out to be quite difficult for predictions in Super League. I warned you yesterday that Greek clubs are not used to midweek action. I was very surprised with the emphatic away win of Levadiakos against Giannina (0-4 after 22 away games without a win!) and the scoreless draw of Atromitos (0-0). These two results made no sense at all! Anyway, there are three more matches available and our time is extremely limited. The previews and value bets for Thursday:
Analysis: Panetolikos – Panathinaikos
Panetolikos comes from an away draw against Levadiakos (0-0) which was a positive result. The break influenced their superb form in offense (10 goals in their previous 3 games) but their undefeated streak was expanded to 6 matches (3W-3D-0L). The players of Chavos were more dangerous in the first half but when Milosavliev entered the field for Levadiakos at 46' everything changed. The home team lost a good number of chances (attempts 13-2, bar at 76') and Panetolikos turned out to be lucky to add one more point. There are four absences reported for the difficult match against Panathinaikos.
Banned: Malezas (DEF/10)
Injured: Theodoridis (MID/4/1 assist), Moreno (FWD/5/5 goals)
Other: Rouboulakou (DEF/1) is ill
Panathinaikos comes from a home win against Veria (2-1) which could have come a lot easier than it did. For one more time Berg (FWD) proved how important he is for the Greens by winning a penalty and a red card to Mallon (25') allowing Pranjić to score the first goal (26'). His second goal at 47' should allow Panathinaikos to lock the win but their defense allowed Veria to score while playing with a man down (68'). The rest of the match became more interesting with Panathinaikos having important chances for a third goal.
Banned: –
Injured: Ajagun (MID/8/3 goals/1 assist)
Other: Pranjić (DEF/9/2 goals/1 assist) is out for personal reasons
Betting Pick: Both to score @ 1.95
Panetolikos is more confident at home and they usually score at least one goal in front of their crowd. Panathinaikos looks stronger in offense but they have conceded at least one goal in all their away matches. The option for goals by both sides looks a lot more probable than anything else.
Wednesday's results have turned this match into a must win situation for the Greens. Why? Kalloni lost (19pts), Atromitos got one point (18pts) and Asteras Tripolis (17pts.) has a "tricky" away match against Niki Volou. A win will allow Panathinaikos to reach 22 points, only a point away from Olympiacos who also lost yesterday. Anything cheaper than 2.70 does not worth the risk involved but the option of Over 2.5 goals @ 2.30 looks very promising.
Analysis: Niki Volou – Asteras Tripolis
Niki Volou was defeated in the away battle against Panionios (2-1). The attempts of the two teams (13-2) show it was a fair win for Panionios as the players of coach Tzanavaras did not have any confidence against an opponent who is also a favorite for relegation. They conceded the first goal at 29' and the second came from a wrong referee decision at 49' (penalty kick). Anastassopoulos scored at 84' allowing Niki to get back in the match adding a lot of stress to the home side. My overall impression was they could have got a point if they were more determined for it throughout the match and not only in its last 10 minutes. There are four absences reported for the next match.
Banned: –
Injured: Tabakis (GK/4), Stambolziev (MID/7)
Other: Luijckx (DEF/9) and Shkurtaj (FWD/7/1 goal) are ill.
Asteras Tripolis got an emphatic away win against Ergotelis (1-4) and the final score practically tells us everything we need to know for their performance that day. Their early goal at 22' (penalty kick) was answered immediately by the home team (27') but three minutes in the second half (48', 51') were enough to secure the win and the three points. Ergotelis had more attempts (16-10) but the quality of Asteras Tripolis made a huge difference. Their last goal came at 89' to set the final score. There are important absences reported for today.
Banned: Sankaré (DEF/8), Gianniotas (FWD/8/1 goal)
Injured: Rolle (MID/9/2 goals/4 assists), Kitoko (MID/1), Ederson (MID/0), Badibanga (MID/3)
Betting Pick: The draw at halftime @ 2.15
Niki Volou is stuck in the last place of the standings but their last two HOME matches are alarming. The win against Panthrakikos (1-0) and the draw against Kerkyra (0-0) show that Tzanavaras has found a way to motivate his players in their venue. I do not know if it is matter of confidence or anything else. What I do know is that odds like 1.55 for the away win are too dangerous for a team that is not stable in their recent matches.
You should keep in mind that Asteras started this season at the beginning of July. Coach Verghetis has a good roster but sooner or later they will lose points because of fatigue. Today they are in the Top 3 bets of almost every bookmaker in the planet. I hope you realize what this means… The wins of Panthrakikos and Levadiakos yesterday add extra motive to Niki Volou for a win that will keep them alive in the relegation battle. Their Asian handicap win (+0.5) @ 2.50 covers the possibility of a home win or a draw. The home win @ 7.00 is a risk I am willing to take with the hope that Asteras will be influenced by the consecutive matches and their absences.
I really do not think Niki Volou can avoid relegation but there is no doubt they will get some more points until the end of the season and when they will they will a lot of money will be lost.
Analysis: OFI Crete – Ergotelis
*Domestic battle for the island of Crete (no rivalry)
OFI Crete comes from a second consecutive away defeat, this time against Giannina (3-0). Coach Gatuzzo watched his team having important problems in defense for one more time and this was their third defeat in the last four matches (0W-1D-3L, goals 3-8). With the score at 2-0 by halftime (30', 45') there are not many things to discuss from this match. The third goal just came to verify the better stats of the home team (attempts 15-4) that happened to have Chavez (MID, key player) on a great day (2 goals). OFI looks more confident at home and the wins of Levadiakos and Panthrakikos yesterday have turned today's domestic battle against Ergotelis into a must win situation.
Banned: Adeleye (DEF/10)
Injured: Kalajdzic (MID/3), Perogamvrakis (FWD/6/1 goal)
Ergotelis comes from a humiliating home defeat against Asteras Tripolis (1-4). They still have not won at Pagritio (0W-2D-4L, goals 6-15) and coach Dermitzakis is under a lot of pressure. The team tried hard for a positive result (attempts 16-10) especially during the first 45 minutes where they answered (27') the goal they conceded five minutes earlier (22') and added pressure for one more. Three minutes during the second half (48', 51') were proven enough the club from Tripoli to kill any hopes of Ergotelis for points. My overall impression is the final score was a bit unfair but on the other hand the two clubs cannot be compared in terms of quality. There is one absence reported for today's battle against OFI and the goal is ONLY a win.
Banned: –
Injured: –
Other: Vlachodimos (FWD/4) was ill. He attended the last training but he was not included in the roster for today.
Betting Pick: Ergotelis +0.5 to win @ 1.75
OFI used to have a tough defense until their miraculous away win against Panathinaikos (1-2 at Apostolos Nikolaidis). For some strange reason they have not been the same since. Ergotelis on the other hand looks more dangerous when playing away (1W-1D-2L, goals 6-6) and their performance in the last two AWAY matches (Niki Volou 1-4, Atromitos 1-1) prove why they must not be underestimated.
The matches between the clubs of Crete (OFI, Ergotelis and Platanias) have an extra interest since all of them want to be the "boss" of the island. This time things are different. The results of Day 6 have turned this specific match into a battle for survival. The recent performances of the two teams make me believe Ergotelis will not lose. In fact, their win @ 3.60 is probably the best option if you are interested to look for a winner.