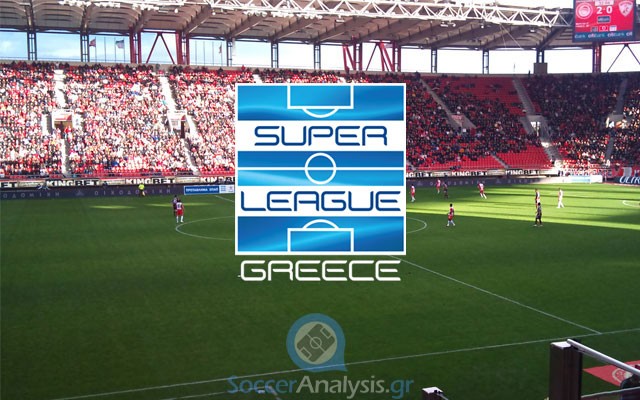 Too many favorites, all we need is one bomb
I paid the price of paying too much attention to rumors yesterday but I do not have any regrets. The Bomb of the Day was lost although Apollon scored the equalizer at 80' with Berg putting things back to place six minutes later. To be honest I am not so fond of the matches we have for today as five of them are offered in odds below 1.40. I am constantly on the search of greater values so let's take a look at what we can find:
PAOK vs. PAS GIANNINA
PAOK failed to get an away win for a sixth consecutive match. The away draw against Aris at Charilaou (1-1) and the overall performance of the team was not well accepted by the fanatic supporters of the club only a week after the celebrated win against the hated rivals of Olympiakos. PAOK is still undefeated at Toumba (13W-1D-0L, goals 35-6) where they have a lot more confidence. The owner of the club, Mr. Savidis decided to start a war against the Hellenic Football Federation and Super League last week with statements about the clarity of the domestic competitions and the favoritism that is shown to Olympiakos.
Giannina lost in the last home match against Panathinaikos (0-1) after a goal that was scored at 26' (Ajagun). Coach Petrakis stated his team had enough attempts on goal to deserve the draw (both teams had the same attempts, 9) but the truth is that the Greens were more dangerous in offense and I find the final score fair. To make things short, if Giannina deserved a goal in that match, Panathinaikos probably deserved a second one.
Betting Pick: PAOK -1.5 to win @ 1.85
The home stats of PAOK have got us paid many time this season using this option. Giannina are doing a lot better with Mr. Petrakis at the bench but they are out of motive and with a poor overall away presence (2W-3D-9L, goals 14-26). Even if they will manage to score, I believe they will lose by 2 goals or more. The option of Over 2.5 goals @ 1.80 is another interesting bet as PAOK is always capable of scoring three goals at Toumba, even without the help of the opponent. If Giannina will score the option of Over 3.5 goals @ 3.00 will come true.
KALLONI vs. OFI
I have already stated my thoughts for the last humiliating defeat of Kalloni from Platanias (7-0). I have no better proof this match was fixed than the video with the highlights. Just take a look at the defenders and the goalkeeper and you will see what I mean. They came up with a new defensive tactic in that match; they called it "the statue"… The players apologized (as expected) for their performance to the fans of the club who often spend a lot of money to support them. In their statements they all talk about a new start in today's home match. I was a bit fond of Kalloni because of the problem they have all season. You see, they are forced to play all their matches "away" because their venue at Mytilini is under construction and maintenance works, but I cannot oversee they have been involved in three out of the nine matches UEFA has asked to be investigated since the season started.
OFI is having a great season and they proved it with their two wins last week. The first was against Apollon Smyrnis (2-0) in a match were they had the control and deserved the three points. The second came in the midweek home match against Panathinaikos (1-0) where they made an important step for the Final. Both teams had an average performance and maybe the draw would be a fairer result but things have now become a lot more interesting for the rematch at Apostolos Nikolaidis. Mr. Sa Pinto is pleased not only with the wins but also with the superb form of Papazoglou who has scored all three goals in the last two wins.
Betting Pick: OFI to win @ 10.00
The strange movements in the offers of the bookies leave me no option. Kalloni has already lost once from OFI at OAKA this season in the Cup (FT: 0-1, ET: 0-2). You should keep in mind that this match was under investigation by UEFA. A second win of OFI will just prove that it was not. Even the asian handicap win of OFI (+0.5) @ 3.10 looks great!
ATROMITOS vs. PLATANIAS
Atromitos comes from an away draw against Veria (1-1) after an average performance. Both goals came from penalty kicks in a match that would probably end 0-0 if it was not for the referee. The players of Mr. Paraschos kept their second place in the standings after the failure of PAOK to win Aris but they do know they need wins to keep adding more pressure to their Playoff opponent. They are very strong at home (11W-4D-0L, goals 30-6) and they deserve their place in the standings until now.
Platanias comes from an emphatic home win against Kalloni (7-0). I have already written my thoughts in this and a previous article and there is no reason to analyze a match that was either fixed or (if we pretend to be naive) with the absence of the opponent in the field. Platanias is desperate for points and they are expected to fight all their matches to get out of relegation placement as Veria also seems capable of getting positive results lately. Their overall away performance (1W-2D-11L, goals 8-26) is not promising for fighting a club like Atromitos at Peristeri but the good news is they have a relatively easy schedule until the end of the season. At least, it is easier than the one of Apollon or Veria.
Betting Pick: Over 2.5 goals @ 1.90
Platanias has an unreliable defense but they have improved in offense since coach Anastassiadis took over. They will give their best again but opening up against Atromitos is really not a good idea. The option of a high score is highly probable with or without Platanias' help.
LEVADIAKOS vs. VERIA
Coach Pantelidis may have three consecutive home wins since he took over but the three away consecutive defeats of Levadiakos show he has a long way to go to change the poor confidence of the team when playing away (0W-1D-14L, goals, 11-36). Their last defeat at Nea Smyrni from Panionios (4-2) was more or less expected but I will agree with the rumors I hear about the possibility of a fixed score. The team needs one more win to feel safe in the standings but it will be even more important if it will come against one of the teams involved in relegation battle.
Veria got the draw in the last home match against Atromitos (1-1) with a late equalizer at by their usual scorer at 90' (Ben Mohamed, penalty kick). Atromitos was on the lead since 14' (Umbides, also penalty kick) but the draw could be characterized as a fair result.  Both teams shared the same attempts on goal (6) and if it was not for the referee, they would probably end with no goals after their average performance.
Betting Pick: Veria (+0.5) to win @ 2.00
The home stats of Levadiakos (10W-2D-2L, goals 23-17) explain the favoritism the bookies show to them but I believe they underestimate their opponent. Veria has not lost in the last five matches (2W-3D-0L) and you should keep in mind BOTH THEIR WINS were away (Giannina 0-1, Kalloni 0-3). They will not surrender that easily and the away win @ 4.50 is not as far as the odds show. After all, the quality of Levadiakos is not that great to explain their home results.
XANTHI vs. PANIONIOS
Xanthi was defeated in the last away match against Panetolikos (1-0) after a poor performance that made them complete the match with 0 attempts on goal! The red card at Calvo at 5' made a huge role in the outcome of the match and I believe they were right to protest for the strict decision by the referee of that match. The truth is they should feel pleased Panetolikos scored only once after 17 attempts on goal. With only two wins in their last 13 matches (2W-2D-9L) they should not be surprised they are involved in relegation battle and the next match against Panionios is a must win situation.
Panionios had no problem returning to wins in the last home match against Levadiakos (4-2). They took the lead by 4-0 by 74' with Levadiakos scoring at 75' and 86' to set the final score. The win was expected but the number of goals raised a lot of comments that this match should be investigated. The players of Mr. Anastopoulos are not doing well when playing away (2W-3D-10L, goals 8-25) and they need only 1-2 points to make sure there will be no problems for their future in Super League.
Betting Pick: Over 2.5 goals @ 2.20
Xanthi has raised 25 out of their 32 points at home (8W-1D-5L, goals 20-15) but their recent performances do not explain odds like 1.35 that I see from the bookies. I prefer to risk on the possibility that Panionios will help to see a result of 3 goals or more. They do have a lot of talented players and considering the motive of the home side for the win, this looks like the best option to double our money.
ERGOTELIS vs. OLYMPIACOS
The last away win of Ergotelis against Asteras Tripolis (2-3) made coach Ouzounidis feel very pleased with the determination his players showed against a very difficult opponent. Ergotelis has been considered by some as a sub-team of Olympiakos because of the many players that are on loan to them by the Champions but they have been proving all season they are as tough whether they play home (4W-5D-5L, goals 20-18) or away (4W-6D-5L, goals 12-17) and this is why I included them at the Bomb of the Day section last week. Ergotelis is an underdog against Olympiakos but this does not mean they will not try to have a descent performance. The players than are on loan will play.
Olympiacos is mathematically the Champion of season 2013-14 after the last "professional" home win against Panthrakikos (2-0). Despite the changes of Mr. Míchel in the starting lineup, the Champions had a total of 23 attempts on goal but scored only twice (35', 90' penalty kick). The match was practically over at 41' when Panthrakikos received a red card with the score being at 1-0. Unfortunately, Olympiakos failed to qualify to the Quarter Finals of the Champions League as they were defeated in the midweek away re-match by Manchester United (3-0). Van Persie (hat-trick) allowed his team to overcome the 2-0 defeat at Karaiskakis. My overall impression was that Olympiakos was not determined enough for a goal that would have made a huge difference for them. After all, I do not think the English Champions had a great performance. However the experience of Giggs and the quality of other players like Van Persie and Rooney (combined occasionally with a bit of help by the referee) were enough.
Betting Pick: Over 2.5 goals @ 1.85
I expect to see an open match as both teams are out of motive for the win. Olympiakos already celebrates the 41 st title while Ergotelis is usually very dangerous against stronger clubs. Let's not forget that Olympiakos is capable of scoring three goals by themselves (even with an average performance).