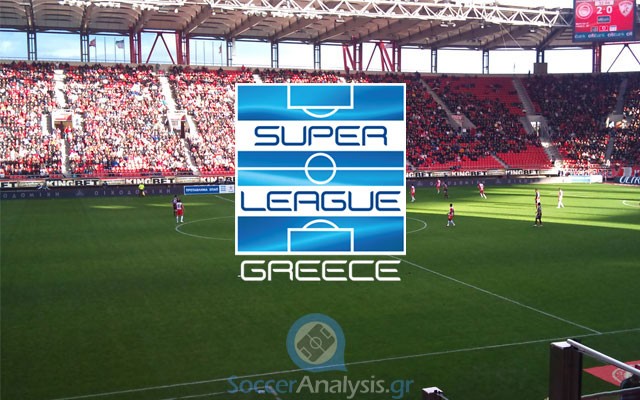 Atromitos and Asteras worth the risk
I was not able to prepare the usual analytic previews for the Saturday matches due to time constraints. This is why I decided to publish some brief comments about the three games we have available today. I guess a few words that might help are better than no help at all. Let's see what we have:
Atromitos – Panionios
Atromitos is the perfect example of what poor morale can cause to a relatively good roster. They were supposed to be after the Play Offs but their many defeats since Day 3 have brought them at the sixteenth place. Things are looking up though. They got the stressful three points last week against Kalloni (1-0 at home) and they also won their away match against Kallithea (2-4) playing with a man down when the score was 2-2. Their last four matches in both competitions allowed them to build an undefeated streak of 4 matches (3W-1D-0L). They are still alive in the Cup and it is about time they start climbing up in the standings.
Panionios is exactly the opposite example. Despite their poor finances and their roster which was supposed to be strong enough to avoid relegation, they have been occupying a top 5 placement since the season started. They come from a home draw against AEK (1-1) and a midweek away win for the Cup against Ergotelis (1-2). They are definitely the team you do not want to underestimate and they are capable of a positive result against any team.
Betting pick: The win of Atromitos @ 2.05
Normally this match would be offered around 1.45-1.60 in the previous seasons. This time things are different as the bookies have realized Panionios is capable of anything. I decided to choose the home win because the odds worth the risk. Atromitos has a positive history and they seem to be getting their lost confidence back. The options for goals from both sides @ 2.10 or a result of over 2.5 goals @ 2.40 also look great based on the performances of the two teams lately and their recent history. Did you know Atromitos has 4 straight wins against Panionios at Peristeri? Or that their last four battles were 3/4 G/G and 4/4 over 2.5 goals?
Veria – Asteras Tripolis
Veria continues to be stronger when playing away. They come from an away draw against Xanthi (1-1) in Super League and a new away win against Lamia (0-1) for the Cup. Coach Georgiadis is still struggling to improve the home performances of his team as they actually have the worst record in Super League after 7 games (0W-2D-5L, goals 2-10). The match against Asteras Tripolis will not be easy as their opponent is in fact stronger.
Asteras Tripolis ended a losing streak of three matches (Iraklis 1-2 at home, Schalke 0-4 at home-indifferent, Panathinaikos 2-0 away) after their midweek away win against Panserraikos (0-1) for the Cup. Keep in mind coach Verghetis rotated his lineup in the last match which means key players had time to rest for the tricky match at Veria.
Betting Pick: The win of Asteras Tripolis @ 2.50
Asteras has also been defeated in the last three matches in Super League (Olympiacos 3-1, Iraklis 1-2 and Panathinaikos 2-0). This losing streak is way too much for their roster and talent and I am ready to take my chances to see if I am right. We would not see odds like this for them in such matches if they did not look out of form.
Kalloni – Olympiacos
Or David vs. Goliath.Kalloni still seeks for a way to start climbing in the standings but the 1W-4D-9L are enough to understand they must strengthen their roster during the winter transfers if they want to stay in Super League. The players of Thalis Theodoridis fought hard in the last away match against Atromitos (defeat 1-0) but they ended up with nothing. The win in the midweek Cup match against Kissamikos (1-2 away) was important in terms of confidence but now they will be facing the best team in Greece and they will need a miracle to get a positive result.
Olympiacos has 14/14 wins but their recent poor performances have even caused reactions by their fans who did not like the way their favorite team surrendered to Arsenal (0-3). The next two matches against Panetolikos (1-0 at home) and Apollon Smyrnis for the Cup (1-2 away) were stressful with their opponents having complains from both referees!
Betting Pick: Live Betting
Olympiacos looks out of motive lately and I cannot trust them on a handicap win (ex. -2.5) or a high score. Do you remember what happened in their last two matches? I will consider my live betting options after I watch the first 10-20 minutes. If they look bored again, I will look for a draw at halftime. If not, I will probably look for a result of Over 1.5 goals at halftime.