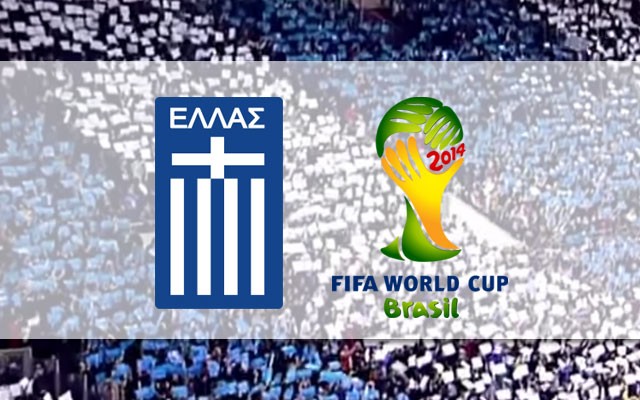 Positive signs before the battle against Colombia
There are five days left for the opening day of World Cup 2014. Like every other team, Greece is preparing for the most important soccer competition. Mr. Santos watched his players in the friendly matches against Portugal (0-0) and Nigeria (0-0) where we did not see any goals. However we did take a first look at the team's condition. We cannot rely on friendly matches to understand what Greece is really capable of but we did get some hints of what to expect.
PORTUGAL vs. GREECE (0-0)
There is no doubt Portugal was in control of that match. Even without Cristiano Ronaldo they were more dangerous and if someone should score it should be them. Greece chose a passive role and Mr. Santos had the chance to test the team's defense. The defensive behavior of the players was reliable but there were obvious problems when they were under pressure in midfield. Furthermore they should improve their attacking quality if they really want to keep their future opponents occupied.
Match Highlights
GREECE vs. NIGERIA (0-0)
From my point of view Greece was very improved in that match. I consider Nigeria to be less dangerous than Portugal and I was expecting to see the team more active. I strongly believe we did deserve one goal. The team's defense was reliable once again and we caused many problems in Nigeria's defense. Unfortunately accuracy is still an issue.
Match Highlights
Comment
I feel that most Greeks like me were surprised by the performance of Fetfatzidis (MID/18/3 goals) in the two friendly matches. The 24 years old midfielder left Olympiakos to sign with Genoa and his improvement is quite obvious giving an extra solution to the attacking plans of Mr. Santos.
Greece is well known for their defense but the key in getting one of the two top places in Group C will be offense as well. Like any other team, we must score to claim win. One goal may be enough if you have a good defense but it is as important to make the opponent feel insecure.
In past articles I wrote Greece is more dangerous in offense with Mr. Santos at the bench. He has brought the team to the final stage of the World Cup and I am confident he will find a way to give us what we want. That is, good fights whether Greece will make it to the next round or not.