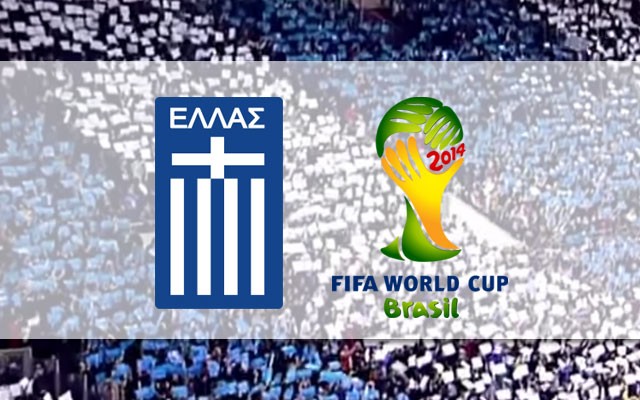 Greece vs. Bolivia: 2-1
The kickoff time of the match against Bolivia (03:00) prevented me from watching Greece live. To be honest I wanted to, but I also knew it would be impossible for me to keep the noise down. When the National Squad is on TV my apartment is not exactly a quiet place. Anyway, the preparation for the World Cup 2014 is over and Greece gave us a few clues of their game.
About the match against Bolivia
Bolivia was definitely the easiest opponent we faced in this preparation period so I am not surprised we won. Unfortunately scoring was not easy again. Greece had not scored since 19/11/13 when they faced Romania (1-1). In their three friendly matches since then against Korea (0-2), Portugal (0-0) and Nigeria (0-0) it was obvious we had problems in offense. Mitroglou, Salpiggidis, Samaras and Gekas have been quiet for too long. In fact the two goals against Bolivia came from midfielders (Kone 21', Katsouranis 54').
Coach Santos followed his favorite tactic (4-3-3) and Greece was in total control causing many problems in Bolivia's defense. After the second goal, Tachtsidis (59'), Karagounis (59'), Fetfatzidis (59'), Mitroglou (65') and Christodoulopoulos (78') entered the field as the coach kept testing the team. The goal of Cardozo for Bolivia at 70' set the final score although Greece could have scored at least two more goals especially if Gekas was more accurate in the great chances he missed.
Greece vs. Bolivia: 2-1 (Highlights)
The pros and cons
+ Greece is still reliable in defense
The only goal we received came from Bolivia at a point where Mr. Santos was taking greater risks than usual.
+ The team spirit is still there
We were all concerned with the incidents that took place in the second Greek Cup Semi Final when PAOK faced Olympiakos at Toumba. The rivalry between the two clubs is well known here. Things got way out of hand when Katsouranis and Maniatis got into a fight that day. So far, the players of PAOK (Glykos, Tzavellas, Karagounis and Salpiggidis) and Olympiakos (Maniatis, Samaris, Holebas and Samaris) show the National Team is above anything else.
+ More chances in offense
The mentality of the team has changed over the years. Greece is no longer fond of massive defense like they were back in 2004. Half of our wins in the World Cup Qualifiers were by 1-0 but we attack more. Defense remains one of our strong points but we no longer seek for one goal in two attempts.
– Accuracy in offense
The last three friendly matches and especially the one against Bolivia made it very clear our forwards need to be more accurate. In fact:
Mitroglou has not been himself since his injury. He has not scored since the matches against Romania where Greece won 4-1 on aggregate with Mitroglou scoring three times.
Samaras has not scored since our defeat against Germany in Euro 2012 (4-2, 22/06/12).
Gekas has not scored since our defeat against Bosnia Herzegovina (3-1, 22/03/13).
Salpiggidis has scored many important goals on our road to Brazil but his last one was on 15/11/13 against Romania (3-1). Surprisingly he has not scored any in the four friendly matches we had in 2014.
– Santos will leave after the World Cup
This is final. The Hellenic Football Federation will announce the new coach after the World Cup as they do not want to influence the team. As far as I know all players are very fond of Mr. Santos. It is up to them to make the last matches with him at the bench his best moments. Nevertheless we cannot really know how they are going to respond to this.
Players and coaches might come and go but teamwork and pride remain our most valuable assets. I expect to see our players concentrated and ready when the time comes. This team deserves to be in Brazil for the final stage of the World Cup. The goal is to take that huge step to the next stage for the first time in our history. Whether we succeed or not do not think we'll go down without a fight.