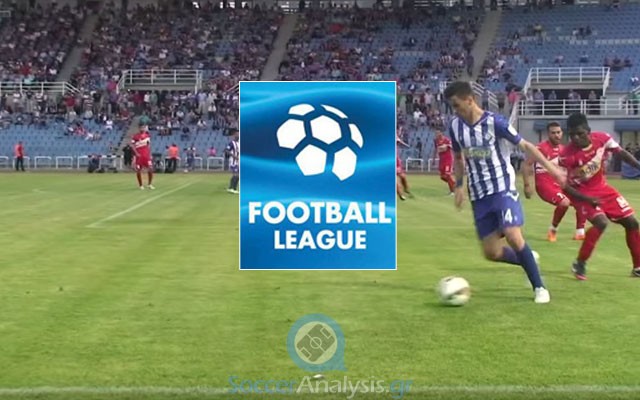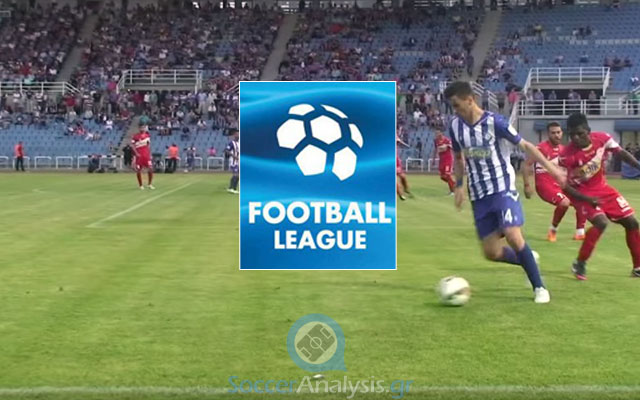 Let's find some more underdogs
Football League is getting closer to the end of the first round and I will keep going after some rich odds as most teams that are after promotion can afford some negative results before entering the Playoff stage. If you do take a look at the odds from previous matches you will soon realize why I am so fond of the underdogs in Football League. A good example is the Friday match of Zakynthos vs. Apollon Kalamarias where the bookies favored the away team (1.95-2.00) but the home team got a very easy win by 3-0 which was easily explained by the form of the two clubs.
To the previews and betting picks of Day 11:
GROUP 1
EPISKOPI vs. OLYMPIAKOS VOLOU
Episkopi did not deserve to win in the last away match against Panachaiki (0-1) but their goal at 41' was enough to give them the three points and get back to wins after four matches. Considering the 5W-1D-0L of Olympiakos Volou in their last six matches the only value bet here is the away win @ 2.40. Episkopi will probably resist but Olympiakos seems too steady to lose points here.
KALLITHEA vs. ASTERAS MAGOULAS
Kallithea continues to be the only undefeated team in both groups (5W-5D-0L, goals 15-6). Their home matches have less goals (3W-1D-0L, goals 5-1) and I believe they must score more than once if they really want to overcome Asteras Magoulas who has no wins at home (0W-3D-2L, goals 1-5) but they do a lot better when playing away (2W-1D-2L, goals 5-3). Statistically Kallithea is getting closer to the first defeat of the season and this seems like a good match to happen. The win of Asteras Magoulas @ 6.50 is a value bet for me while the X2 Double Chance @ 2.80 is a safer bet if you are afraid of rich odds.
CHANIA vs. GLYFADA
Chania expanded their undefeated streak to nine matches (5W-4D-0L) and I doubt they will have any problems against Glyfada who might be dangerous in offense but they also have the worst defense of Group 1 (goals 9-20). The option of Over 2.5 goals @ 1.95 is the only interesting bet here.
FOKIKOS vs. VYZAS MEGARA
Fokikos was defeated in the last away match against Acharnaikos (1-0) but they are more reliable at home where they have four consecutive wins (4W-1D-0L, goals 9-5). Vyzas has lost nine of the ten matches in this Group (their win against Paniliakos was a decision of the league but they had lost by 1-2) and I cannot see how they will resist to Fokikos who is still close to the fourth place. The win of Fokikos (-1) @ 1.80 is fine by me.
PANACHAIKI vs. ACHARNAIKOS
Panachaiki deserved at least the point of the draw in the last home match against Episkopi but they never answered the goal of their opponent at 41'. They are already seven points away from the fourth place and the goal of the Playoffs seems like a miracle as they will need a lot of wins and help from the rest of the teams to get closer. Acharnaikos is only a point away and very dangerous on away matches (1W-2D-1L, goals 5-3) which cannot explain the favoritism for the home side. The draw @ 3.10 is the best choice for me in this match.
GROUP 2
IRAKLIS 1908 vs. AIGINIAKOS
Iraklis managed to get a second consecutive win for the first time this season in the last away match against Apollon Kalamarias (0-1). They are undefeated at home (3W-1D-0L, goals 6-2) and they will now be tested against Aiginiakos who is very dangerous on away matches (2W-2D-1L, goals 5-2) and has been defeated only once this season (3W-6D-1L, goals 13-7). The odds on the home win are just ridiculous for the risk involved but the X2 Double Chance 1.90 is a great choice.
DOXA DRAMAS vs. PIERIKOS
With only four goals scored after 10 matches, Doxa Dramas deserves to be in relegation placement. The pressure for positive results has brought too much stress to the players who have not scored in four of their last six matches. Pierikos is not strong when playing away (1W-2D-2L, goals 3-4) but they do have both a better offense and defense than their opponents. Considering the motive for points by both sides, I will choose the draw @ 3.00.
NEA KAVALA vs. KASSIOPI
Kavala has not won since the opening match of this season and they deserve to be in the last place of the standings with their 0W-3D-6L in the last nine matches. Kassiopi is by far the best team of Group 2 and they returned to wins last week with a professional win against Zakynthos (2-0) giving an end to their two consecutive defeats. Kassiopi will probably win this match but the odds offered on their win are too low for my taste. No bet here.
KARDITSA vs. VATANIAKOS
Karditsa is doing great at home (4W-1D-0L, goals 7-1) and their 3W-2D-1L in the last six matches tell me they want to stay in a Playoff placement. Vataniakos is just too weak when playing away (1W-0D-4L, goals 1-8) and I cannot see how they can hope on a positive result when they have the second worse defense of the league (16 goals in 10 matches). The win of Karditsa (-1) @ 1.80 is a logical bet.