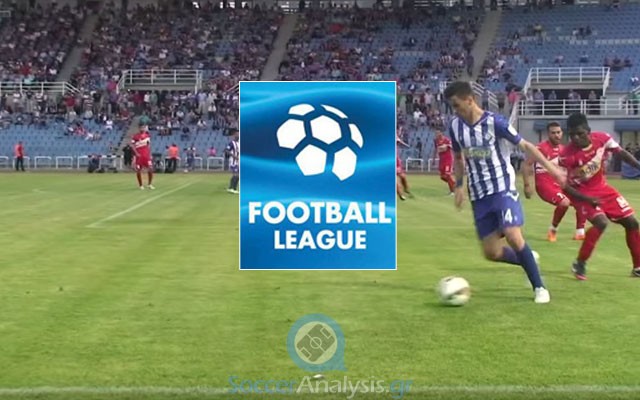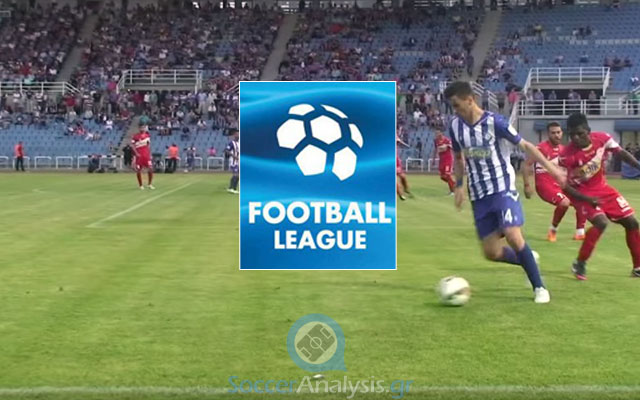 Bet thoughts
The regular season of Football League turned out to be quite boring. The chaotic distance of AEK from the rest of the clubs in every aspect (roster value, supporters, staff etc.) made it vividly clear that one of the two promotion places was reserved since last summer. I did expect to see more determination from the rest of the candidates that that made it to the Play Offs. Unfortunately only Iraklis 1908 was serious enough and this explains why those two teams now start with a significant bonus advantage.
I am afraid the Play Offs are already over but normally the teams involved in the two Groups of the Play Outs may offer us some value bets as the motive of survival is a lot stronger. I could not waste my time in this league in the previous months (regular season) but I believe it is time to give it a shot now that things look more interesting. Let's have a look at Day 1:
Play Outs – Day 01
Group North
The matches of Group 2 (Pierikos – Karditsa, Tyrnavos 2005 – Aiginiakos and Zakynthos – Agrotikos Asteras) are open to any result. None of the teams involved has given me any confidence and this is why I will just observe them today.
Group South: Acharnaikos – Iraklis Psachnon
Acharnaikos was not interested in the Play Offs and their roster was good enough to keep them safe until now. They game is not influenced whether they play home (4W-5D-3L, goals 14-11) or away (5W-3D-4L, goals 14-11 again…) and this is why they are considered one of the tough teams. Normally, they will win this match as Iraklis Psachnon is too week when playing away (2W-2D-8L, goals 7-20) and this is why they had to wait until the end of the season to come to safety. The home win is offered in low odds for my taste (1.45) and this is the only reason I will not bet on it.
Group South: Episkopi – Panaigialeios
Episkopi was not reliable at home this season (4W-3D-5L, goals 16-15) and they need to improve their defense (overall goals 25-34) if they want to stay in Football League. On the contrary, Panaigialeios can be proud for the 12 goals they conceded after a total of 24 matches, which can only be compared to the record of AEK (10 goals). The away win @ 2.40 is fine but I do not consider it a value bet.
Group South: Kallithea – Ermionida
*Neutral Venue: Stadium Spyros Ghialabidis
Kallithea is more experienced than Ermionida and this will be their advantage today. Despite their weak start, they quickly gathered the points they needed as the Play Outs were getting closer, proving they were not meant to stay so low in the standings. Ermionida was a lot better than many other Football League clubs that I watched live this season. The newcomers got my attention and I attended two their away matches in Athens. They deserved the 8 bonus points as they were strong at home (8W-3D-1L, goals 14-5) but their away weaknesses (4W-2D-6L, goals 16-23) forced them to lose the fourth place (safety). If they will be as concentrated as they were during the regular season they can get at least a point but I am afraid their inexperience can get them into trouble. The win of Kallithea @ 2.20 is my choice here.
Play Offs – Day 01
Days 01 (and 06) will probably be the only times we'll see some interesting odds in the Play-Offs just because the two hot favorites for promotion (AEK and Iraklis 1908) will be facing each other. One thing is certain; if they will be careful enough in the rest of their games, they will both promote.
Apollon Smyrnis – Olympiacos Volou
The first thing I thought when I saw this pair was the draw. Apollon Smyrnis is undefeated at home (9W-3D-0L, goals 19-7) but how can I possibly overlook the 8W-1D-1L of Olympiacos Volou in their last 10 matches when they finally got serious? The draw @ 3.10 looks fine.
Iraklis 1908 – AEK
Everything that I have read about this match (online and offline) talks about what a strong favorite AEK is and the best that Iraklis 1908 can get is a draw. I will disagree and the reason is that things will get too stressful for the home team (8W-3D-1L, goals 17-4), especially in the case of a defeat. On the contrary, if Iraklis 1908 will win in this rivalry battle they will motivate AEK to look for a few more points in other matches. Against other opponents if you know what I mean… By the way, Iraklis loves passive play and counter attacks which explains why they are still undefeated away (9W-3D-0L, goals 17-4) and how they got to the Cup Semi Finals. The attacking mentality of AEK will give Iraklis room for counter attacks and, why not, a win @ 4.00.
Panachaiki – Larissa
Panachaiki has already started making plans for the next season although they do try to show they are interested in the Play Offs. I wonder, I this is true, why they have already started clearing up their roster? Larissa could take advantage of this and look for a win but I cannot trust them when their Chairman has practically spent most of the season arguing with their own fans! NO BET!