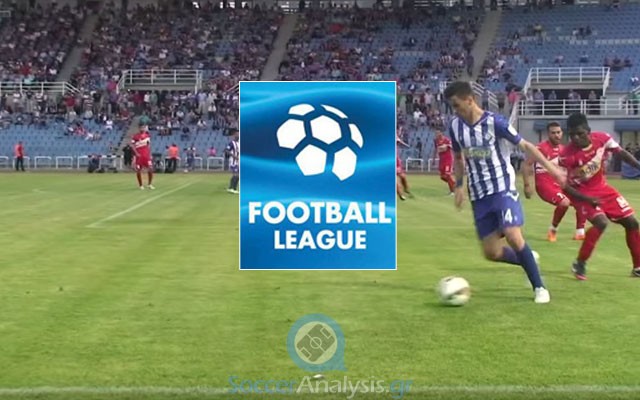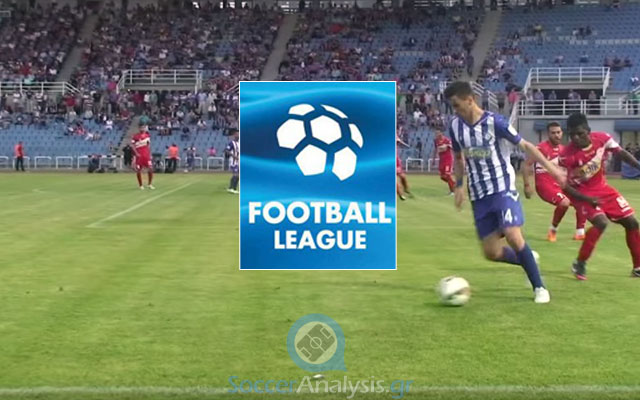 A battle between the leaders
The torture of the regular season in Football League Groups is over and we are finally going to watch some action! Forgive my enthusiasm but over the last months I got so tired of matches with little or no interest at all. This was often depicted in the low odds the bookies were offering. The financial benefits that come with the promotion to Super League will motivate all clubs at this point; there is no doubt about it. Furthermore, all players are aware that their performances until June can ensure their future in the top Greek competition. Even if their team will not make it, they will have more attention and the summer transfer period is approaching. I just hope the results will allow us to see a dramatic finish where ONLY the best teams will make it.
Let's have a look at the preview and betting pick for the opening match where the leaders of the Playoffs, Kassiopi and Olympiakos Volou, give an early battle for the first place:
KASSIOPI vs. OLYMPIACOS VOLOU
Kassiopi (or Kerkyra if you prefer) had a very good first round. During the first 13 matches they got 11 wins (11W-0D-2L, goals) proving quite early why they were considered the top favorite of Group 2. In the second round they only did what was necessary to stay on top with a total of 8W-2D-3L (goals 22-11). Their point advantage (6 points) is strong but they need to find the confidence they had until Day 18 (14W-2D-2L). Do not forget that all their opponents are dangerous enough to cause problems. Mr. Grigoriou and his players want a win against Olympiakos Volou that will quickly put them on the lead in the standings.
Injured: Paraskevaidis (DEF/19/2 goals)
Banned: –
Other: Armenis (MID/2) is ill
Doubtful: Paraskevaidis (DEF/19/2 goals) has not fully recovered from an injury. Mr. Grigoriou will wait until the last minute to include the player in the roster.
Olympiacos Volou was very strong until Day 20 with their overall stats at that moments showing 15W-4D-1L (goals 44-14). The poor performance of the team in the first match against Panathinaikos for the Cup (defeat, 4-0) and the three consecutive defeats in days 21, 22 and 23 forced the officials of the club to take action. No one knows why the players suddenly stopped responding to Mr. Roca (he was supposed to be an inspiration for them until then) but the change at the bench worked and the team ended the season with positive results. The six bonus points make Mr. Kokotović feel safer before his important tests against seven dangerous opponents and we will soon find out whether he is up for the task. There are four absences reported and the team is expected to fight for a positive result.
Injured: Pindonis (MID/22/6 goals), Carril (MID/3)
Banned: Dinopapas (FWD/22/4 goals)
Other: Gitkos (GK/13)
Betting Pick: The draw at halftime @ 2.10
Both teams share the first place with six bonus points. They are considered favorites for promotion and I expect them to be very stressed in this opening match. My guess is they will be more interested on not losing than winning. It is better to start this period with just one point than no points at all, don't you think?
The Draw @ 3.50 as a final result is a value bet from every aspect. Kassiopi has been very strong at home in regular season (11W-0D-2L, goals 23-8) but you should keep in mind they did not do so well against the rest teams of Group 2 that made it to the Playoffs (Niki Volou 1-0, Aiginiakos 0-1 and Iraklis 1908 0-1). I am aware they have not been fond of draws until now or that I have not seen the work of Mr. Kokotović yet but I prefer to risk with this option. The bookies favorite the home side too much for the risk involved. After all Olympiakos Volou was the best away team in Group 1 (7W-3D-3L, goals 24-6).
The rest of the matches will be held on Wednesday. I am already gathering the necessary information so do not forget to check back for the new article. You may read some of my thoughts about the eight rivals here. This article was written a few days ago and it contains almost everything I have on my mind. I hope you will find it useful.