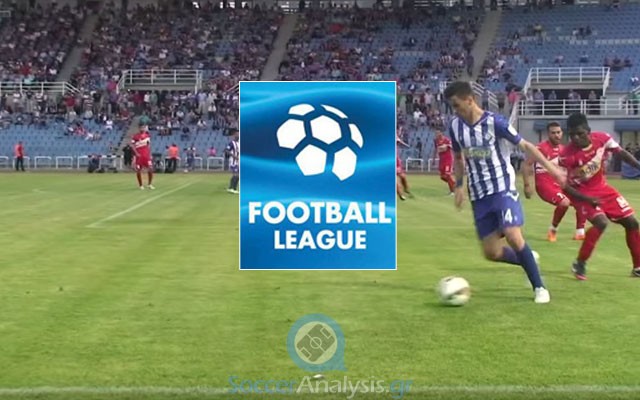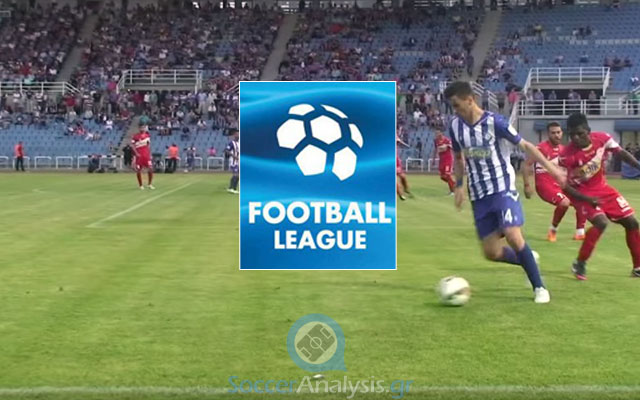 Strange odds again
The behavior of all bookies on Football League matches is unacceptable. I had to wait until six hours before kickoff to see nine of them publishing their sets of odds. Five hours earlier there was only one! I still cannot understand why this happens. I am not going to pretend that Football League is a reliable competition. My main question is WHAT makes it so different from other competitions (Brazil's Serie B, Sweden's Superettan etc.) to force all bookmakers for so late offers? I guess I'll never find out.
I will advise you to stay away from high confidence bets on Football League's Playoffs today. The sets of odds are totally wrong. In fact they remind me a lot of Day 1, when the four home teams were offered almost as low and only one of them won. The previews and betting picks for Day 10:
IRAKLIS PSACHNON vs. AIGINIAKOS
Iraklis Psachnon got a very important point after the away draw against Iraklis (1-1). They have been defeated only once so far (3W-5D-1L, goals 9-7) but you should also consider they have not won in their last five matches (0W-4D-1L). They are more reliable at home (8W-4D-1L in regular season, 2W-2W-1L in Playoffs) but they do not deserve odds around 1.70-1.75.
Aiginiakos comes from an emphatic away win against Fostiras (1-4) which ended their no winning streak of six matches (0W-3D-3L). The players of Mr. Nikolaidis had not scored in their last five matches but they clearly showed they will not give up that easily. The four goals they scored against a tough team like Fostiras (that was receiving 0.75 goals per match in the Playoffs) have boosted the morale of the team and they will be after a new positive result today.
Betting Pick: Both teams to score @ 2.30
None of the two teams is willing to give up the dream of promotion. Psachna are stronger at home but they have failed to keep a clean sheet in four of their last five matches (all of them G/G). If Aiginiakos will have a new good performance it will be extremely hard to see a winner in this match.
OLYMPIAKOS VOLOU vs. FOSTIRAS
Coach Pantelis is still in search of his first win at the bench (0W-5D-1L). The away draw against Niki Volou (0-0) was the fifth consecutive for the club and the fourth without any goals scored. Even this way, Olympiacos Volou is still alive in promotion battle because of their bonus points (+6). If they will win Fostiras they will be a step closer to Super League. Even if they will succeed today, I cannot trust a team that has scored three goals after nine matches (in most of them they were hot favorites) with most of their players looking burned out.
Fostiras was defeated a lot easier than anyone could expect in the last home match against Aiginiakos (1-4). Their main problem is they do not have enough good players in their roster to rotate their lineup without affecting their performance. All the teams are tired because of the long season and the consecutive Playoff matches. The players of Mr. Mathijssen are in need of a miracle; five consecutive wins and three of them must be away.
Betting Pick: Under 2.5 goals @ 1.65
The players of Fostiras are disappointed and Olympiakos Volou can take advantage of that. Instead of risking on a ridiculously low home win, I prefer this option. The home team comes from four consecutive 0-0 draws. A score like 1-0 or 2-0 should be enough to give them what they need to keep hoping.
IRAKLIS 1908 vs. CHANIA
Iraklis comes from a home draw against Psachna (1-1) which was considered a negative result. The players of Mr. Papadopoulos were on the lead since 39' (Tsilianidis) but a late goal by Ohandza at 81' stopped them from getting the three points. Their home stats (2W-3D-0L in Playoffs, 10W-1D-2L in regular season) make everyone in the team optimistic for the win today.
Chania got a second consecutive win, this time against Kassiopi (2-0), which brought them back in promotion battle for good. The players of Mr. Seropyan must improve their away stats in order to keep up (1W-1D-3L in Playoffs, 5W-5D-3L in regular season) with the rest of the teams. The away match against Iraklis is critical. If they will manage to get a positive result, they will have three out of the four remaining matches at home where they are stronger.
Betting Pick: Over 2.5 goals @ 2.40
Iraklis is desperate for a win but the odds are too low. Chania scored three goals in the match of the first round (3-0) and my guess is that they can score again. The home side is highly motivated and if I am right this option looks like a safer approach.
KASSIOPI vs. NIKI VOLOU
Kassiopi had an average performance in the last away defeat from Chania (2-0). My overall impression is they did not deserve anything in that match. Like Olympiakos Volou, they are still alive in promotion battle because of their bonus points (+6). They need to improve their stats (2W-4D-3L) as four teams are 2-3 pts away.
Niki Volou comes from a home draw (0-0) in the rivalry battle against Olympiakos Volou. The fans of the club were hoping for a win against the hated opponent but the results of Kassiopi (defeat) and Psachna (draw) did not change anything in the standings. They still hold the first place with the best overall record (4W-3D-2L). A win against Kassiopi will be a very important step towards straight promotion (place 1 or 2) but they can also afford the draw which will keep them on the lead for one more match day.
Betting pick: X2 Double Chance @ 1.85
Unless something dramatic happens, Niki Volou will not lose this match. They play better than Kassiopi and they also have a better morale. Needless to say the odds for the home win do not worth any attention…