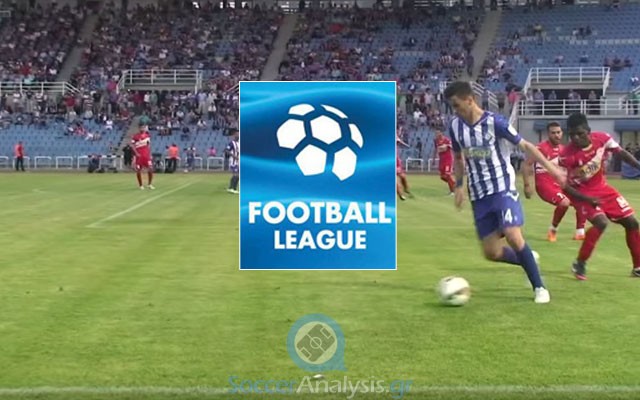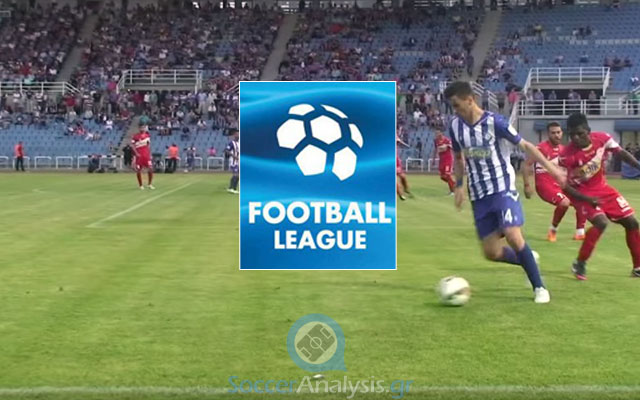 Motive shows the way
The results of last Saturday allowed Olympiakos Volou to feel a bit safer in the third place. Aiginiakos, Iraklis and Fostiras are officially out of the promotion battle and they are not expected to get in the way of the rest of the teams. After all, motive is the only thing that matters at this point. Kassiopi and Niki Volou are still leading the standings and it is up to them to claim a direct promotion to Super League. The previews and betting picks for Day 13:
CHANIA vs. FOSTIRAS
The away win against Aiginiakos (0-3) has allowed Chania to be in control of the fight for the third place. Their win was not as easy as the score shows (two goals were scored after 88') but they got what they wanted. Now they must win both of their remaining home matches against Fostiras and Olympiakos Volou. Coach Seropyan will have to deal with four important absences today.
Banned: Manolas (DEF/31/2 goals), Poci (MID/27), Boudopoulos (MID/24/1 goal)
Injured: Theodoropoulos (GK/35)
Fostiras has given up since Day 8 so the new defeat from Niki Volou (2-0 away) was not a surprise. The officials of the club are already making plans for the next season and everyone is satisfied with the achievements of the team in regular season. Their roster was not expected to last until the end anyway because they relied on 14-15 players who could not possibly stand the pressure of so many consecutive matches. Mr. Mathijssen is in Belgium again for his shoulder and only 15 players will be available for this match. The lack of motive is also shown by the decision to fly in Crete today.
Betting Pick: The win of Chania (-1.5) @ 1.80
The six consecutive defeats of Fostiras (goals 1-12) prove the season is over for them. They won at Chania in regular season but things now are way different. The home team must win and, unless something dramatic happens, they will do it by at least two goals.
OLYMPIACOS VOLOU vs. AIGINIAKOS
The away win against Iraklis (0-1) allowed Olympiacos Volou to keep the third place and expand their undefeated streak in eight matches (2W-6D-0L). The players of Mr. Pantelis have also kept a clean sheet in their last seven matches. Their defensive style might not satisfy their fans but combined with their bonus points (+6) has kept them in the battle of promotion. They now need a win against Aiginiakos to give their final fight in the away match against Chania.
Banned: Arvanitis (DEF/30), Ghialoussis (DEF/20)
Injured: –
Aiginiakos lost the last home match against Chania (0-3) giving a quick end at their season. Mr. Liolios is expected to rotate his lineup today as the team is out of motive for points. There are two absences reported.
Banned: Penta (MID/28/5 goals), Lazaridis (FWD/13)
Injured: –
Betting Pick: Olympiakos Volou (-1.5) to win @ 1.90
Motive is expected to make a huge difference in this match as well. Olympiakos Volou has succeeded in keeping a clean sheet for so long. They will probably repeat it today and normally they will try to lock their win quickly.
IRAKLIS PSACHNON vs. NIKI VOLOU
Iraklis Psachnon lost the last away match against Kassiopi (2-1) after a goal by Kontos at 94'. The home team was playing with a man down since 53' and this defeat was very disappointing for Psachna. In fact, it was the third time in the Playoffs they lost points during the added time. The exact same thing happened in the home battles against Fostiras (1-1, Day 7) and Chania (1-2, Day 8) meaning that if they were more careful they could have 5 more points at this moment! Theoretically there is still hope for them to get the third place but they must win the remaining two matches at all cost. There are four important absences reported.
Banned: Tsoutsis (MID/31/2 goals), Boumale (MID/23/10 goals)
Injured:  Gemisis (MID/23), Chimodzi (MID/35/5 goals)
Niki Volou got the win in the last home match against Fostiras (2-0) as expected. They players of Mr. Vosniadis have the best overall stats of the Playoffs (6W-3D-3L, goals 12-8) and if they keep playing like they do they will get a top two placement one way or another. They must be careful though as they cannot afford a defeat in the case that Olympiakos Volou wins both remaining matches. There are no problems or absences reported.
Banned: –
Injured: –
Betting Pick: Both to score @ 2.10
Both teams are forced to look for the win today. The match will probably open as soon as one of them will score. I expect to see goals from both sides and a result of Over 2.5 goals @ 2.30.
KASSIOPI vs. IRAKLIS 1908
Kassiopi managed to keep the first place after the stressful home win against Psachna (2-1). With the score at 1-0 since 20' (Zorbas), they were left with a man down at 53' (red card at Baldovaliev). Psachna scored the equalizer at 58' (Boumale) but Kontos scored the most important goal of the season at 94'. Coach Grigoriou and his players now need only one win in the remaining two matches to secure their direct promotion to Super League. There are seven absences reported but the good news is they will be facing two teams that are out of motive.
Banned: Venetis (DEF/29/2 goals), Raptakis (DEF/25/1 goal), Souanis (FWD/34/8 goals), Baldovaliev (FWD/36/14 goals)
Injured: Koutsopoulos (DEF/28/1 goal), Zorbas (MID/31/1 goal), Sikimić (FWD/16/1 goal)
Iraklis lost the last home match against Olympiakos Volou (0-1) and the return to Super League is postponed for one more season. They should be careful as their last two matches will be held away against two very strong teams. Their fans are already very disappointed and the last thing the club needs at this point is completing a negative season with a humiliating result. Coach Papadopoulos will have to deal with seven absences for today's match.
Banned: Papasterianos (DEF/27), Taianan (MID/19/3 goals), Lima (MID/28)
Injured: Siatravanis (MID/25/3 goals)
Doubtful: Kontodimos (MID/35)
Other: Zahora (FWD/32/9 goals)
Betting Pick: NO BET
Kassiopi will probably manage to win this match to end everything today. My only problem this is one of those matches were one goal is enough to keep both sides satisfied. I prefer to stay away.