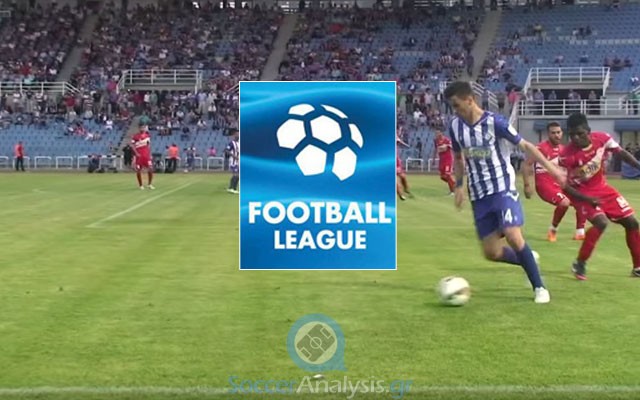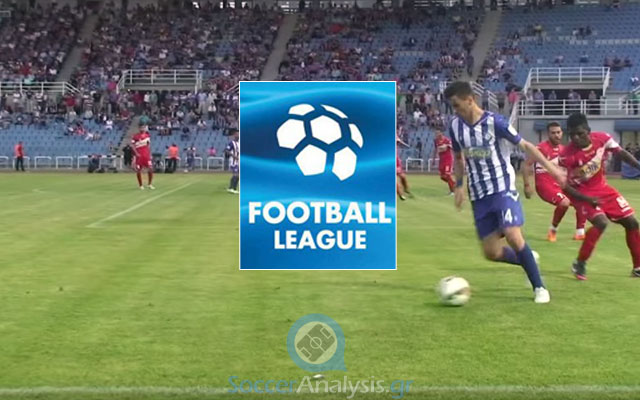 Battle for the third place
Kassiopi and Niki Volou hold their promotion tickets in their hands. Kassiopi can afford any result today and the worst thing that can happen to them is lose the first place in the case they lose and Niki Volou wins. At the same time Niki Volou needs only a point to lock the second place as they do have advantage in the case that Olympiakos Volou wins at Chania. Do not forget that if Chania will not lose both Niki Volou and Kassiopi can afford any result.
The previews and betting picks for Day 14:
Note: Iraklis Psachnon, Iraklis 1908, Aiginiakos and Fostiras are out of motive and they are already making their plans for the next season. For this reason it was pointless to look up for problems or absences regarding their today's line-ups.
CHANIA vs. OLYMPIACOS VOLOU
Chania got the win against Fostiras in their last home match (1-0) and they stayed alive in the battle for the third place. Their win was easier than the final score shows as they had many chances to double their goals being in total control throughout the match. The players of Mr. Seropyan now need only the win against Olympiakos Volou and they will take the third place and their chance to promote to Super League in a knockout match against Xanthi.
Banned: Tsatsaris (MID/19), Boudopoulos (MID/24/1 goal)
Injured: Paghonis (DEF/30/1 goal)
Olympiacos Volou got an easy home win in the last home match against Aiginiakos (2-0). Their undefeated streak was expanded to nine matches (3W-6D-0L) and they have kept a clean sheet in their last 8! If the players of Mr. Pantelis will not lose today they will get the third knockout place and their chance to a place in Super League. Once again Mr. Pantelis will have to deal with important absences but the recent stats prove his team has got used to them.
Banned: Arvanitis (DEF/30), Monje (MID/13)
Injured: –
Betting Pick: The draw at halftime @ 1.90
Olympiakos Volou has not received a goal in the last 8 matches. Both teams will be very cautious in their defense today and look for that one goal that will end their promotion battle. This bet looks like the best possible approach.
FOSTIRAS vs. IRAKLIS PSACHNON
Fostiras comes from a new defeat in the last away match against Chania (1-0). They home team was in total control and they could have scored more goals. This was the sixth consecutive defeat for the club from Tavros as they have practically given up since Day 8. They probably could do a lot better in the Playoffs but they were relying in 15 players all season and it was quite normal they did not last.
Iraklis Psachnon got very close to take one of the top three places but the bonus points of other clubs combined with the points they lost in three of their matches during the added time took them out. The two consecutive defeats from Kassiopi (2-1 away) and Niki Volou (1-2 at home) gave a quick end to the dream of promotion and the club is making plans for the next season.
Betting Pick: The Draw @ 3.10
Both teams are out of motive and come from consecutive defeats. They are disappointed and tired and my guess is they will look for a descent finish.
AIGINIAKOS vs. KASSIOPI
Aiginiakos had a strong start in the Playoffs but like Fostiras, they could not possibly keep up. Their six defeats in their last nine matches (1W-2D-3L) are the proof for it. They come from two consecutive defeats against Chania (0-3) and Olympiakos Volou (2-0). The club's officials have already started clearing up the roster for the next season but they are interested in a descent finish against the leaders of the Playoffs.
Kassiopi got a fourth consecutive win, this time at home against Iraklis (1-0) and locked their promotion to Super League. No matter what happens today, they will get one of the two top places. Coach Grigoriou is expected to make changes in the starting lineup but he is interested in winning Aiginiakos. You should keep in mind that in the case Niki Volou win and they get only one point today they will lose the first place.
Betting Pick: Kassiopi to win @ 2.10
The home team is out of motive and this is final. The motive of the first place can make the players of Kassiopi play for that one goal they need to take the first place.
NIKI VOLOU vs. IRAKLIS 1908
Niki Volou comes from a very important away win against Psachna (1-2). Panthessaliko is expected to have a record attendance today as the fans of the club want to celebrate the promotion of the club in Super League. Niki Volou is in need of only one point against a club that is out of motive and they are expected to get it.
Iraklis comes from two consecutive defeats against Olympiakos Volou (0-1) and Kassiopi (1-0). Despite the expectations of their fans to give a good fight in the promotion battle they never got close. They do have the excuse of the many absences they were facing though. The club's officials announced the club will end all activities for this season tomorrow (02/06/14) so you can guess the players have their minds on their upcoming vacations.
Betting Pick: Niki Volou to win (-1) @ 1.83
The home team may be in need of only one point but my guess is they will also want to satisfy their fans with a win with 2 goals or more. Iraklis cannot get in their way.