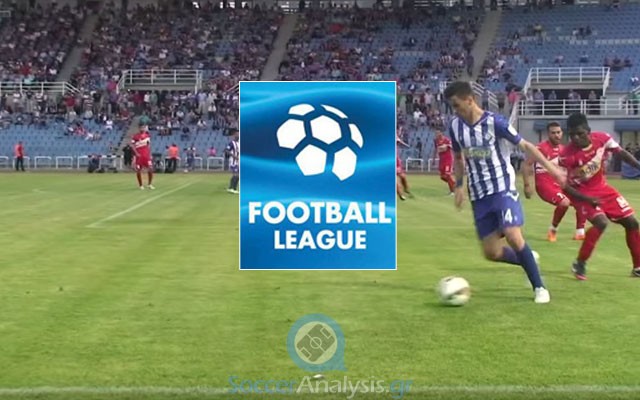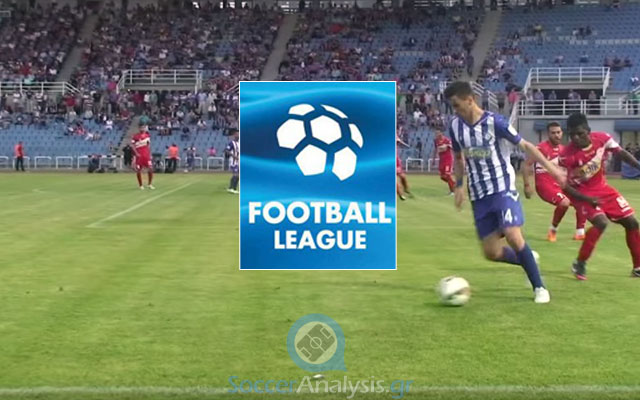 Do not get carried away by the odds
The opening day of the Playoffs was very promising for what is about to follow. In a total of four matches where the home teams were hot favorites (1.35-1.65) only one of them won. And not only that! Three of them did not even mange to get the point of the draw. I was unfortunate enough to pick Fostiras for the Bomb of the Day but I would do it again if I had to. Just keep in mind that we will constantly have to deal with matches where teams do not have so many differences in their quality. At least, not as many as the bookies want us to believe.
The last day of Super League was time consuming and I will have to keep my comments brief to catch up with the Playoff matches in Football League. The previews and betting picks for Day 2:
KASSIOPI vs. CHANIA
Kassiopi had a negative start after the home defeat from Olympiakos Volou. To be honest they had so many chances to score that the least they deserved was a draw. I believe they have learned their lesson and they will be more concentrated in this match. From what I have watched, Chania will not cause any problems to them. They also had a negative start but they just do have not convinced me they are interested in going after promotion despite the fact they have got this far.
Betting Pick: Over 2.5 goals @ 1.75
If Kassiopi will have the same chances they had against Olympiakos Volou they can score three goals on their own.
AIGINIAKOS vs. FOSTIRAS
Aiginiakos was down by two goals at 17' (13', 17') in the last away match against Niki Volou but they woke up and scored the equalizer before half time (21',39'). Both teams went after the win but the goal of Konstantinidis at 69' was enough to help them escape with a win for a second time this season from Panthessaliko. For one more match Aiginiakos proved what a dangerous team they are in offense and now they will be after a second win against Fostiras at home where they are stronger (8W-5D-0L, goals 25-6). Their opponent comes from an away defeat against Iraklis after an average performance. It seems that the break before the Playoffs was not helpful for the players of Mr. Mathijssen. Many experts expect Fostiras to collapse at some point because they rely on the same players each week.
Betting Pick: Both to score @ 2.20
Fostiras started on the wrong foot and I expect they will be after at least a point here otherwise they will be quickly left behind. The stats of the two teams during the regular season and especially during the second round show this will be a very interesting battle.
IRAKLIS PSACHNON vs. IRAKLIS 1908
Psachna had a superb start with the away win against Chania (0-1) and the morale is the team is superb after it. They have been more dangerous at home (8W-4D-1L, goals 21-4) during the regular season and this is why they do hope they can get a new win. Iraklis 1908 comes from a home win against Fostiras (1-0) but their away stats (5W-2D-6L, goals 10-10) show they have difficulties when leaving Kaftatzoglio.
Betting Pick: The draw at halftime @ 1.90
The performances of both teams in their opening matches and their motive for a new positive result make me believe it will be hard to see a winner here. I do not expect to see anyone on the lead at halftime. The enthusiasm the players of Psachna have at this moment can make a huge difference in the outcome. The win of Iraklis Psachnon @ 2.20 is an acceptable risk but not anything lower than that.
OLYMPIACOS VOLOU vs. NIKI VOLOU
Note: This match is a domestic rivalry battle. Both teams are located at Volos and they are constantly on a fight to prove who the boss of the area is. They are currently on a streak of 4 consecutive draws in Football League. For the first time last season, their pre-match statements were less tensed and more civilized.
Olympiacos Volou had a superb start in the away win against Kassiopi (1-2) which put the team on the lead of the Playoff battle. The win combined with their bonus points (+6) has already given them a distance of six points from the third place. A new win today will be a huge step to Super League and considering their home performances (10W-1D-2L, goals 26-9) they can do it. Niki Volou committed suicide in the opening home match against Aiginiakos (2-3). No one can explain how they managed to lose by 2-3 after taking a lead by 2-0 at 17'!!! A win against the hated rival will boost the damaged morale of the team. Not only they will make up for their defeat from Aiginiakos but they will also make the life of Olympiakos Volou more difficult.
Betting Pick: Over 2.5 goals @ 2.30
Both teams will be after the win in this match and the least that I expect to see is a draw. Do not underestimate Niki Volou because they are capable of anything on a good day; even a win at E.A.K. Volou. I believe both teams will score @ 2.00 and the winner will be the one that wants the points more. I will agree that Olympiakos Volou is the favorite for the win but I cannot accept odds like 1.70-1.75 in such a tricky match.