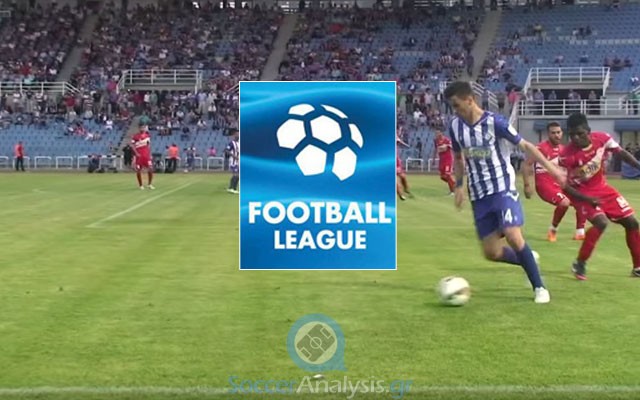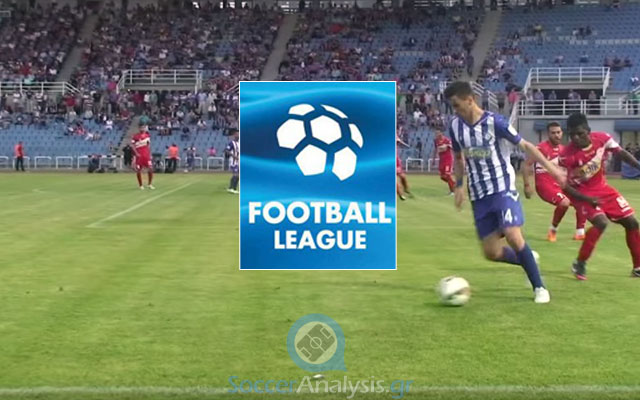 New coaches for Iraklis and Olympiakos Volou
After only three match days Kassiopi and Olympiakos Volou have wasted their bonus points. Niki Volou, Aiginiakos and Iraklis Psachnon are now much closer setting the Playoffs on fire. No one is safe at the moment and things can become more complicated because Chania, Fostiras and Iraklis are expected to make their last efforts to stay alive in promotion battle. Two coaches, Mr. Hoyos (Iraklis) and Mr. Kokotović (Olympiakos Volou) are already gone and I must tell you I will not be surprised if they will soon be followed by others as all teams have too many things in stake right now.
I was forced to leave you on your own on Day 3 for personal reasons but the previews and betting picks for Day 4 are ready:
IRAKLIS 1908 vs. AIGINIAKOS
Iraklis had a very poor performance in the away defeat from Chania (3-0). When you see a team losing by 3-0 after 35 minutes (13', 16' and 35') it is obvious that a lot of things (especially in defense) were not right. The only thing that will be remembered from that match will be the hat-trick of Maragoudakis in 22 minutes. Mr. Hoyos was fired and the man called up to replace him is Mr. Nikos Papadopoulos (former coach of Panachaiki). Papasterianos (DEF/21) and Zahora (FWD/26/9 goals) were included in the roster for the next match but it is not known if they will be on the starting lineup.
Banned: Konteon (DEF/17/1 goal), Intzoglou (MID/22/1 goal)
Injured: Bamba (FWD/19)
Aiginiakos comes from a home draw against Iraklis Psachon (1-1) which expanded their undefeated streak to 17 matches (13W-4D-0L). The players of Mr. Nikolaidis added pressure to their opponent and got the lead before halftime (37', Bellon). Iraklis Psachnon improved during the second half and scored the equalizer at 81' after a penalty kick by Patsatzoglou. The draw probably satisfied both teams as they are still undefeated in the Playoffs. The morale of the team is superb and they are expected to be after a new positive result. There are no problems or absences reported.
Banned: –
Injured: –
Betting Pick: The draw @ 3.10
The change at the bench of Iraklis can improve the poor morale of the team but I cannot underestimate what Aiginiakos has done over the last four months. I have no faith on the home team at the moment and this away match for Aiginiakos is closer than you think; only 40km away.
KASSIOPI vs. FOSTIRAS
Kassiopi probably deserved more than the away defeat against Niki Volou (1-0) but the goal they received at 31' (Manoussakis) made all the difference for the outcome. They had a couple of good chances to take the lead before the goal and they caused enough problems to the home team during the second half to deserve at least one point. They ended up with a second defeat after three matches and despite their six bonus points they cannot feel safe anymore. This is why they must win Fostiras at all cost.
Banned: –
Injured: Georgakopoulos (FWD/6/2 goals)
Fostiras had a good performance in the home win against Olympiakos Volou (1-0) giving an end to their negative start in the Playoffs. They were more dangerous than their opponents throughout the match having good chances to take an earlier lead but they had to wait until 88' to score the winning goal. Olympiakos Volou was playing with a man down since 77' (red card at Dinopapas) but even without this advantage the home team deserved the win. Mr. Mathijssen will not be at the bench for a second consecutive match because of a health problem.
Betting Pick: Both to score @ 2.30
The win of Fostiras against Olympiakos Volou was considered an unexpected result offered in odds around 7.00-10.00. If we consider Olympiakos Volou managed to get an away win at Kerkyra on Day 1, the odds on the home win are quite low for the risk involved. I prefer to stay with this option which is more logical. Kassiopi has many chances in every match and their defense is not reliable lately. Hopefully the players of Fostiras can get advantage of it and help us get paid in much better odds (even in the case of a new unexpected result).
NIKI VOLOU vs. CHANIA
Niki Volou got a second consecutive win, this time against Kassiopi at home (1-0). Their opponent was more dangerous while the match was still at 0-0 but they managed to score first at 31' (Manoussakis) and hold on to their advantage until the final whistle. Their last two wins might not be emphatic but the important thing is that the players got important points that improved their morale for the difficult matches to come.
Banned: Bakalis (MID/19)
Injured: –
Chania got an important emphatic win in the last home match against Iraklis (3-0). They dominated the first half with Maragoudakis scoring a hat-trick in only 22 minutes (13', 16' and 35') with their opponent seeming unable to react. The players of Mr. Seropyan are still alive in the promotion battle but if they really want to succeed they will have to claim points from teams higher than them in the standings, like Niki Volou. There are two important absences reported for today's battle.
Banned: –
Injured: Pagonis (DEF/21), Papatzikos (DEF/26/3 goals)
Betting Pick: The win of Niki Volou @ 1.55
Niki Volou has been defeated only twice this season at home. Their overall record (regular season and Playoffs) is 11W-2D-2L and Chania must try hard to get a point at Panthessaliko. Their overall away stats (5W-5D-4L) show they are dangerous but their emphatic win over Iraklis has already alarmed the home team.
IRAKLIS PSACHNON vs. OLYMPIACOS VOLOU
Psachna got a very important point in the away draw against Aiginiakos (1-1). The home team was more dangerous and scored first at 37' (Bellon) but they were uneager to take any risks to lock their win. Psachna kept looking for the equalizer as the match was coming to an end and they finally succeeded after the penalty kick by Patsatzoglou at 81'. The morale of the team is superb after the fantastic start in the Playoffs. The results and the performances of the other candidates for promotion have made the fans optimistic their team will manage to make it at the end. Higher attendance from now on should be taken for granted. Mr. Grafas is pleased to have (almost) a full roster for the important battle against Olympiakos Volou.
Banned: –
Injured: –
Doubtful: Ohandza (FWD/13/1 goal)
Olympiacos Volou was defeated in the last away match against Fostiras (1-0) which was the huge surprise of Day 3 (odds 7.00-10.00). The second consecutive defeat and especially the performance of the club forced the officials to fire Mr. Kokotović in order to wake up the players before it is too late. Mr. Nikos Pantelis (former coach of Paniliakos) will take his place with the hope to start with an away win against Psachna that have got too close in the top three places. There are four important absences reported.
Banned: Dinopapas (FWD/24/4 goals)
Injured: Georgiou (GK/15), Katsiaros (DEF/21/1 goal), Kapetanos (MID/23/6 goals)
Betting Pick: 1X double chance @ 1.60
I am aware that a change at the bench often improves the performance of a team but I believe the bookies underestimate the superb morale of Psachna. I do not know if they will keep up like this until the end but I do not intend to bet against them at this moment. Their win @ 3.10 is a value bet no matter what happens.