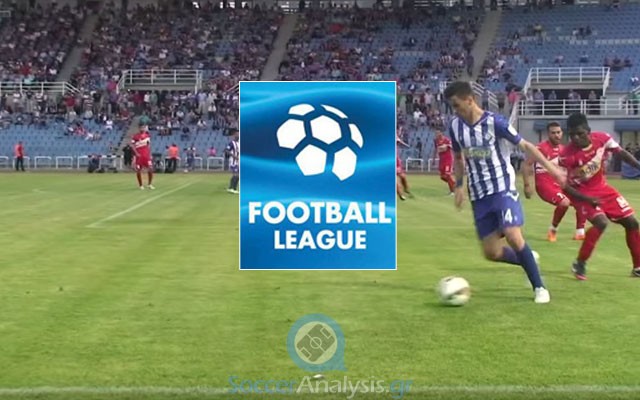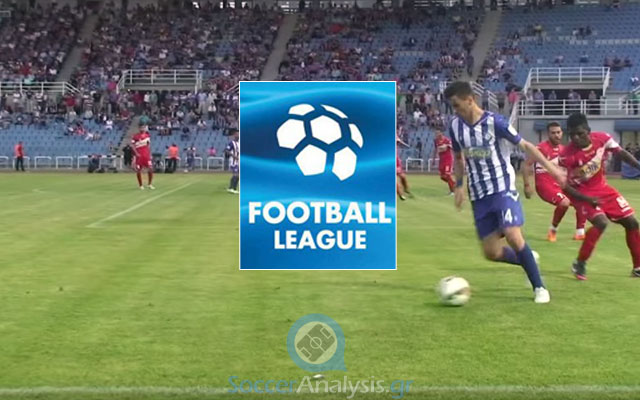 Fostiras and Iraklis need a win to stay alive
The battle for promotion in Football League's Playoffs still holds and it is expected to last until the end. Kerkyra and Olympiakos Volou are still alive despite their negative results so far and the rest of the teams are not willing to give up yet. Both Iraklis and Fostiras have extra stress at this moment as they must win their today's matches to keep up.
The previews and betting picks for Day 6:
FOSTIRAS vs. CHANIA
Fostiras comes from a home draw against the leaders of the Playoffs, Niki Volou (1-1). It was the third consecutive positive result for the players of Mr. Mathijssen and they now look for a win against Chania to get closer in the top three places. It is not going to be easy but their good defensive behavior and the return of the coach (he was off because of an injury to his shoulder) make everyone in the team optimistic. There are two absences reported.
Banned: Kakaras (DEF/30/2 goals), Garoufalias (MID/15)
Injured: –
Chania got a new home win in the last match against Aiginiakos (2-0). Their opponent risked too much by making many changes in the starting lineup and especially in their defense. Things got a lot easier for them and they got the three points but now Mr. Seropyan must find a way to improve the away performance of his team. Chania have lost both their away matches so far (Kerkyra 2-0, Niki Volou 2-1) and they are the weakest away team from all promotion candidates (regular season: 5W-5D-3L, goals 11-7).
Banned: –
Injured: –
Out to rest: Manolas (DEF/26/1 goal), Poci (MID/22)
Betting Pick: The win of Fostiras @ 2.10
Fostiras got consecutive positive results in three very difficult matches. Their task today for a win should be a lot easier as long as they keep playing like they do. Chania are a difficult opponent but I insist they will not make it at the end.
AIGINIAKOS vs. OLYMPIACOS VOLOU
Aiginiakos lost the last away match against Chania a lot easier than it was expected (2-0). Coach Nikolaidis stated his risk to make many changes in the starting lineup did not work but he was forced to do it because he had to rest some of his key players (especially in defense). Aiginiakos has not lost at home in the Playoffs (Fostiras 1-0, Iraklis Psachnon 1-1) and they also ended the regular season undefeated (8W-5D-0L, goals 25-6). There two absences reported and it is almost certain Mr. Nikolaidis will not take any more risks from now on.
Banned: Carlão (DEF/8)
Doubtful: Chatzis (MID/27/4 goals)
Olympiacos Volou has not won since the opening match against Kerkyra (1-2 away). In the four matches that followed they had 0W-1D-3L. They come from a home draw against Iraklis (1-1) and coach Pantelis is still looking for his first win at the bench. The away match against Aiginiakos is not expected to be easy but if he will not get a win for third consecutive match he will probably be in trouble. The main problem seems to be their defense as they have failed to keep a clean sheet in all Playoff matches so far.
Betting Pick: 1X double chance @ 1.60
This match is open to any result but I prefer to choose Aiginiakos mainly because they are undefeated at home. Many experts say that the main problem of Olympiakos Volou is that they have too many old players who could not possibly keep up playing like this for so long. Whether they are right or not, I cannot accept to see a team that has not won in the last four matches being treated as a favorite in an away match. The win of Aiginiakos @ 3.10 is a value bet.
NIKI VOLOU vs. IRAKLIS PSACHNON
Niki Volou comes from an away draw against Fostiras (1-1) after a relatively average performance. Fostiras scored first at 20' but the goal of Añete at 60' was enough to expand the team's undefeated streak to 4 matches (3W-1D-0L). Coach Vosniadis wants and the players are motivated for a win against Psachna today because it will allow them to increase their point difference from the second place.
Banned: Bakalis (MID/19)
Doubtful: Apostolidis (GK/31)
Iraklis Psachnon comes from a home draw against Kassiopi (1-1) which allowed them to become the only undefeated team in the Playoffs (3W-2D-0L, goals 6-3). Coach Ghrafas is troubled with today's important absences and the fatigue that is expected to come up sooner or later. Nevertheless the morale of the team is superb and they are expected to give a new fight for points that will help them stay in a promotion placement.
Banned: Gbaguidi (FWD/21/1 goal)
Injured: Ohandza (FWD/15/1 goal)
Other: Patsatzoglou (DEF/24/4 goals)
Betting Pick: The draw at halftime @ 2.00
The odds favor Niki Volou too much today. Like I said in previous articles it is too dangerous to bet against Psachna. They are highly motivated and they show it in every match. They also had lady luck on their side when it was needed, like in the home match against Olympiakos Volou (1-0 but their opponent lost a penalty kick in at 96). I expect them to focus on defense today but I prefer to stay with the halftime option which seems more logical.
IRAKLIS 1908 vs. KASSIOPI
Iraklis comes from an away draw against Olympiakos Volou (1-1). Normally this would be considered a positive result but the players of Mr. were playing with an extra player since 28′ when they scored they equalizer (penalty kick). Coach Papadopoulos was satisfied with the efforts of his players and he is still in search of his first win at the bench of the team after two matches. The home match against Kassiopi is a must win situation for them in order to stay alive in the Playoff battle. Any other result will make their task to enter the top three places much more difficult. The morale of the players is not good after the consecutive negative results which have made the fans furious with the club's officials.
Banned: –
Injured: Taianan (MID/16/3 goals), Scorza (FWD/9/1 goal)
Other: Kipouros (GK/7), Bamba (FWD/19)
Kassiopi comes from an away draw against Iraklis Psachnon (1-1) which kept the team away from wins for a third consecutive match. They took the lead after a goal by Souanis just before halftime but they failed to hold on to their advantage. Boumale scored the equalizer for Psachna at 60′ and my overall impression was that the draw was a fair result. The good news for Mr. Grigoriou is that he has all his players available for the difficult away match against Iraklis.
Banned: –
Injured: –
Betting Pick: No Bet
Both teams were expected to do a lot better but they keep disappointing their fans. Kassiopi is still alive because of the bonus points but the stress on both sides will probably cause a new poor match. I prefer to stay away this time.