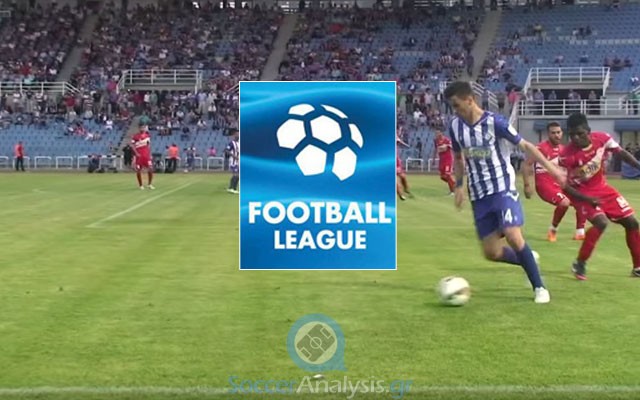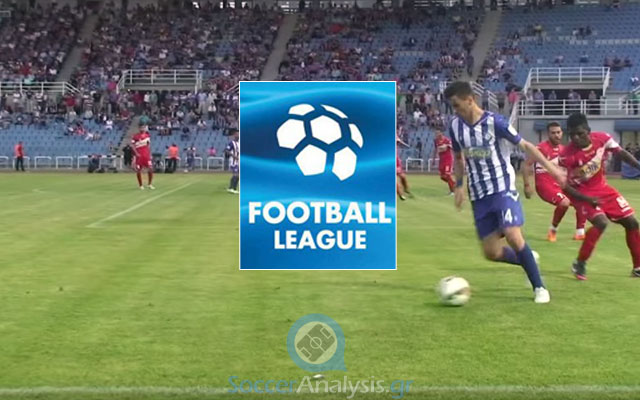 Can Iraklis Psachnon keep up?
We have reached Day 7 of the Playoffs and Iraklis Psachnon is the only undefeated team (3W-3D-0L). They currently hold the second place but the bonus points (+6) are still keeping Kassiopi and Olympiakos Volou very close despite their negative results. Aiginiakos and Fostiras are only a win away adding some more pressure to the only representatives of Euboea district. The way things have turned out for all teams, every point from now on can make the difference between success and failure.
The previews and betting picks for Day 7:
IRAKLIS PSACHNON vs. FOSTIRAS
Iraklis Psachnon was under a lot of pressure in the last away draw against Niki Volou (0-0). They concentrated on defence and they got what they wanted expanding their undefeated streak to six matches (3W-3D-0L). A win against Fostiras today will be a new step towards promotion because it will increase their distance from one of the teams that are after them in the standings. Coach Ghrafas knows all teams have difficult matches today. This means that Psachna could feel a bit safer if a possible win will be combined with new negative results for Kassiopi and Olympiakos Volou. There are two absences reported.
Banned: –
Injured: Ohandza (FWD/15/1 goal)
Other: Stajić (FWD/5/1 goal)
Fostiras had a weak start in the Playoffs (away defeats from Iraklis and Aiginiakos by 1-0) but they have gathered 8 pts in the last four matches proving they have no intensions to surrender that easily. In their last home match against Chania they received a goal first (4') but they scored the equalizer immediately (7') and claimed the win after a new goal at 84'. My overall impression was that they deserved the three points. Mr. Mathijssen has returned to Greece after a surgery in his shoulder but it is not known if he will be at the bench today.
Banned: Tassoulis (DEF/30/2 goals)
Injured: –
Betting Pick: Fostiras (+0.5) to win @ 1.90
So far Psachna have fulfilled my expectations for positive results but this time I will make an exception. Their undefeated streak has gone too far considering they are constantly playing against better or equal teams. Fostiras comes from four positive results and the trip to Euboea is not that long to influence the performance of the players. I will take my chances on a handicap win which covers the possibility of a new draw but I do find the win of Fostiras @ 4.50 very interesting.
KASSIOPI vs. AIGINIAKOS
Kassiopi comes from a new draw (third consecutive), this time away against Iraklis 1908 (1-1) but the officials of the club complained a lot about the referee and his decisions. This was their fourth match away from wins. In fact they have only one after six matches but their bonus points (+6) are keeping them alive in the battle for promotion. Coach Grigoriou and the players want a win to start getting some more wins before it is too late but they will have first to overcome the stress and poor morale after so many negative results. There is one absence reported.
Banned: Paraskevaidis (DEF/22/2 goals)
Injured:-
Aiginiakos failed to score for a third match but they got the point against Olympiakos Volou (0-0 at home). The coach, Mr. Nikolaidis is troubled with the scoring difficulty that suddenly came up for his team. His players are aware they will need a goal today if they really want a positive result against Kassiopi. There are two absences reported.
Banned: Liolios (DEF/22), Gessios (FWD/17/3 goals)
Injured:-
Doubtful: Chatzis (MID/27/4 goals)
Betting Pick: Both to score @ 2.20
Aiginiakos has won both matches against Kassiopi in regular season (1-0 at home @ 2.30, 1-3 away @ 9.50!) and for this reason I expect to see them very confident today. Both teams want the win to stay close in promotion places however t their results until now do not explain the low odds I see for the home side.  Kassiopi will win eventually but I believe it will be safer to choose the option of Over 2.5 goals @ 2.30 which pays a lot better.
IRAKLIS 1908 vs. NIKI VOLOU
Iraklis 1908 has been away from wins in the Playoffs since Day 1 (1-0 against Fostiras). In their last match against Kassiopi they received a goal first (45'), scored the equalizer early in the second half (56, penalty kick) but they did not have the confidence to claim the win. The change at their bench has not worked yet (three matches, all draws) and Mr. Papadopoulos is under pressure. This is probably the last chance for him to keep Iraklis alive in promotion battle. In his statements after the home match against Kassiopi he said his players have shown signs of fear and stress. For one more match there many absences reported.
Banned: –
Injured: Papasterianos (DEF/23), Taianan (MID/16/3 goals), Bamba (FWD/19)
Other: Kipouros (GK/7) and Zahora (FWD/28/9 goals) are reported ill. Onwachi (FWD/24/4 goals) is also reported but according to the local press, he is out of the club.
Niki Volou was in control of the last away match against Iraklis Psachnon (0-0) but they failed to score and got only one point. They were more dangerous than the home team and my overall impression was that if there was a winner it should be them. Coach Vosniadis was pleased to see his players expanding their undefeated streak to five matches (3W-2D-0L) but the team is not safe yet. They do hold the first place (and their results show they deserve it) but Psachna, Kassiopi and Olympiakos Volou are only a win away. There is one absence reported today.
Banned: Bitsakos (MID/17)
Injured:
Betting Pick: The win of Niki Volou @ 2.60
The poor performances of Iraklis in the Playoffs are a combination of their many absences and their poor morale. Even if they win today, I am not convinced they have the strength to climb up in promotion places. I am not surprised by the undefeated streak of Niki Volou and I find the odds on their win very interesting.
OLYMPIACOS VOLOU vs. CHANIA
The away draw against Aiginiakos (0-0) was not a bad result for Olympiacos Volou but I am sure that Mr. Pantelis hoped for better things when he joined the club three match days ago (0W-2D-1L). The team has obvious problems in offense and they have scored only one goal in five matches. The next two matches will be held at home (Chania, Kassiopi) and Mr. Pantelis is expected to be after the win in both of them to keep the team close in promotion places. There are important absences reported for today.
Banned: Melissis (DEF/26/1 goal)
Injured: Georgiou (GK/15), Katsiaros (DEF/23/1 goal)
Chania surprised Fostiras with an early goal at 4' in their last away match but the home team scored the equalizer immediately (7') and kept adding pressure for a winning goal that came at 84'. Coach Seropyan and the players are aware that they need to improve their away performances (0W-0D-3L in the Playoffs, 5W-5D-3L in regular season) otherwise it will be impossible to keep up with the rest of the teams. The away match against Olympiakos Volou will be very difficult but Chania are not expected to surrender that easily.
Banned: Vassilogiannis (MID/29/1 goal)
Injured: Boudopoulos (MID/23/1 goal)
Betting Pick: The draw at halftime @ 2.10
Olympiakos Volou keeps failing the expectations of the fans and personally I will not be surprised if they will do it again. They either score one goal or none at all and Chania are forced to look for a positive result today. The home team looks stressed and tired and I cannot accept the odds that I see in their win whether they will succeed or not.