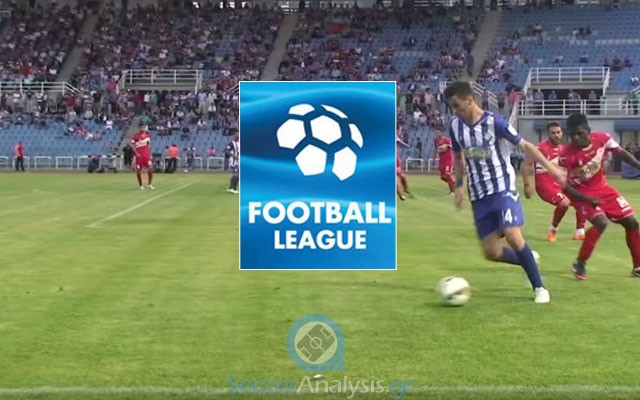 Problems in defense for both sides
Kallithea will face AOT Alimos today in the last match of Day 2 in Football League. The reason this match was held on Wednesday is the field at the stadium of Nea Smyrni was under maintenance works and it could not be used until last Monday. The recent home match of Panionios was scheduled for that day so Kallithea had to wait for 48 hours to use it. The preview and betting pick:
Analysis: Kallithea – AOT Alimos
*Attention: Neutral venue. Kallithea will be using the Municipal Stadium of Nea Smyrni this season (home ground of Panionios).
Kallithea comes from an away defeat against Iraklis Psachnon (2-0). The final score does not depict their efforts or their overall performance. In fact they were more dangerous while the score was at 0-0 and they wasted good chances to take the lead. They were betrayed by their defense and received two goals in six minutes (37', 43') but they never stopped looking for a goal that would get them back in the match. Everything was settled at 74 when defender Brilakis received a second yellow card leaving his team with a man down. They have received goals in all their official matches until now (Apollon Smyrnis 1-1 at home, 2-1 away for the Cup and Iraklis Psachnon 2-0 away). Coach Iliopoulos is troubled with the defense of his team and the extra absence of Brilakis adds one more problem for him.
Banned: Brilakis (DEF/1), Piccolo (DEF/0)
AOT Alimos comes from a home draw against Paniliakos (1-1) which was considered a negative result. They were supposed to be a strong favorite for the win against the unpaid players of Paniliakos but their early goal at 4' (Ioannou) was answered very quickly (14', Tsitas). Despite their efforts to take the lead again, they never scored and wasted a good chance for a promising start. Like Kallithea, they have received goals in all their official matches until now (Chania 4-0 away and 2-3 at home for the Cup, Paniliakos 1-1 at home). Coach Ofrydopoulos believes Kallithea is among the top 4 teams of Group 1 and this is why he characterized them as a favorite for the win.
Out: Darras (DEF/0) is not ready to play yet.
Betting Pick: Both to score @ 1.95
Kallithea is very experienced in Football League and the bookies are right to treat them as a favorite but I cannot trust them for the win in the odds that I see (1.65-1.80). I am always looking for ways to double up the money I bet and this option looks very promising because both teams have failed to keep a clean sheet in all their matches so far.