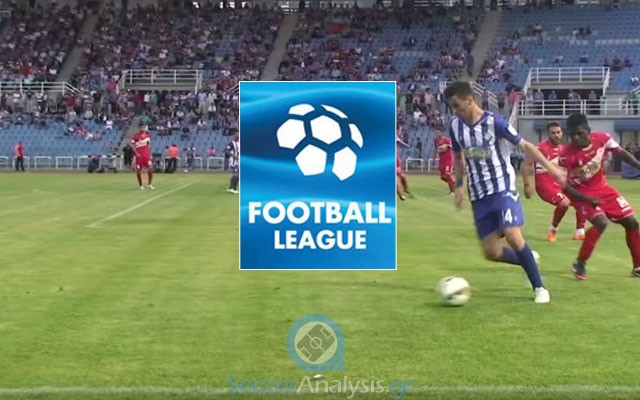 Fostiras is desperate for points
Fostiras is currently the only team without a point in both Football League groups. Today they will face Panachaiki in the opening match of Day 05 for Group 1 having only the win in mind. Their task will not be easy as their opponent has a totally different start with good performances in all domestic competitions. The preview and betting pick:
Analysis: Fostiras – Panachaiki
*This season for the Cup: Fostiras – Panachaiki 0-2 (28/10/14)
*The away match of Panachaiki against Episkopi for Day 03 was postponed.
Fostiras was the free team of Day 4. Their last match was on 25/10/14 when they suffered a home defeat from Acharnaikos (0-2) which was considered a very negative result. They were surprised by an early goal at 11' and spent the rest of the match looking for an equalizer that never came. The second goal of Acharnaikos came at 92' when the home team had risked too much. Coach Warzycha was disappointed to see the same problems in offense and stated he is bored of watching his team having good performances without any success. Fostiras was supposed to be working towards improvement during the break but the players did not attend the training from 29/10/14 to 01/11/14 as a protest for the delay in their payments. The next match against Panachaiki is a must win situation for the club from Tavros as they have no points yet (3/3 defeats).
Injured: Sakellariou (DEF/1), Kakaras (MID/3)
Doubtful: Matsoukas (FWD/1)
Panachaiki comes from a home win against Ermionida (3-0). The players of Spanos scored twice during the first half (24' and 41') and their last goal came at 92' when the match was practically over. His statements were a bit confusing as he said his players could do better and that they should be more concentrated. Nevertheless, they are doing great since their unfair defeat from Olympiacos in the Cup (0-1, the least they deserved was a draw) having three consecutive wins. Two of them were in Football League (3-0 home wins against Iraklis Psachnon and Ermionida) and one for the Cup against Fostiras (0-2 away). This will be their first away match of the season in Group 1.
Injured: Stergidis (MID/1/1 goal)
Betting Pick: The draw at halftime @ 2.20
The recent match between the two clubs for the Greek Cup (28/10/14) was offered at 2.20. Panachaiki took the lead at 36' and secured the win with a second goal at 64' although they were playing with a man down since 45' (second yellow at Anastassopoulos). However, you should keep in mind that Fostiras was not interested in the Cup after their disastrous start in Group 1. I refuse believe the league match will be that easy for Panachaiki, at least not as easy as the bookies want us to believe. Away wins like 1.55 that I see today are forbidden for me, especially here. The home team is motivated for points and I expect them to resist, at least until halftime.