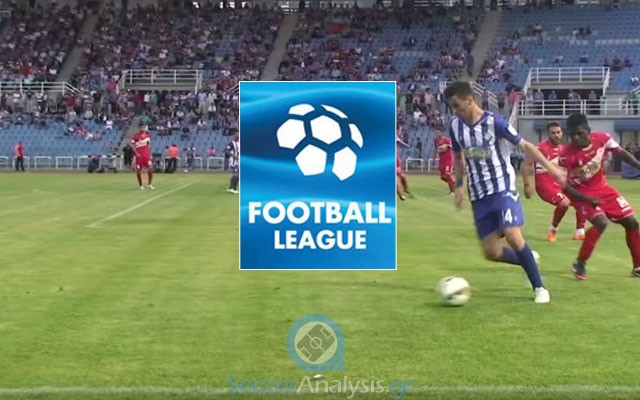 Negative history for Iraklis 1908
I was extremely busy this morning and I had to skip the early match of Agrotikos Asteras vs. Larissa. There is plenty of time left for the second, which happens to be a lot more interesting. Iraklis 1908 and Olympiakos Volou are after a Playoff placement in Football League this season and they need to get points in every match. Let's have a look at the preview and betting pick:
Analysis: Iraklis 1908 – Olympiakos Volou
*Iraklis 1908 has not won any of the last 8 matches (0W-3D-5L) against Olympiakos Volou in all competitions. Their last win was in season 2007-08 for the Greek Cup (0-1 away).
Iraklis 1908 got the first win of the season in the away match against Pierikos (0-1) after a goal by Perrone at 55'. Nikos Papadopoulos was pleased with the performance of his players as they were in control for most of the match and they could have scored a second goal. For the record, the officials of Pierikos complained for a penalty kick that was not awarded by the referee at 77' and they are right but this their only dangerous moment.
Injured: Bartolini (DEF/0), Bamba (MID/0)
Olympiacos Volou was probably the hottest favorite of Day 1 (offered at 1.15) but their home match against Zakynthos (0-2) turned out to be a disaster. Their opponent shocked them two quick goals (9', 14') with the home team being too stressed to do anything right for the rest of the match. The best chance of Olympiakos Volou was an attempt at the bar during the second half. The defeat was not well accepted by the supporters who attended the match. Coach Pantelis took full responsibility for it and stated he is confident the team will succeed this season despite the negative start.
Injured: Hintzidis (DEF), Karras (DEF/0), Rokas (MID/0)
Betting Pick: Iraklis 1908 to win @ 2.15
I do not expect an easy win for Iraklis 1908 but this looks like a good chance to end their negative streak against Olympiakos Volou. Their recent win and the name of their opponent is expected raise the attendance numbers today. The players of Olympiakos Volou are under a lot of pressure and their poor morale is not expected to help in such an important match.