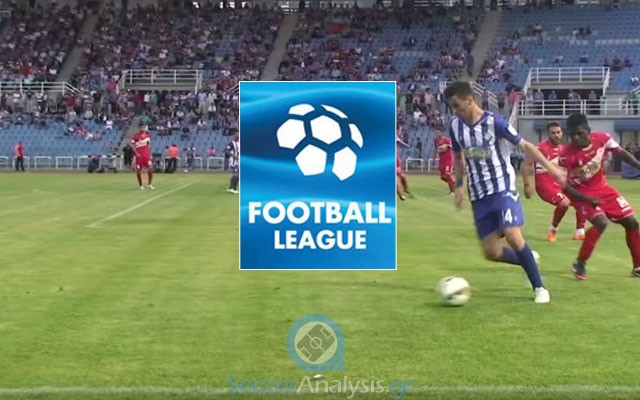 Kickoff with one match from each group
Football League 2014-15 starts today with two matches, one from each group, after a delay of two weeks. The financial problems of the clubs were not solved and there rumors it will be impossible to see all them completing the season. The good news is they all had extra time to prepare. Most of them have played at least two official matches because of the Cup competition but it is too soon to talk about their real potential. Our main tool until match day 5 will be their market value and their performances as they advance. Let's have a look at the two previews we have for today:
Note: Panachaiki (Group 1) and Fokikos (Group 2) are the free teams of Day 1.
Analysis: Apollon Smyrnis – Fostiras (Football League, Group 1)
The goal of Apollon Smyrnis this season will be their return in Super League. They are under a new coach, Mr. Kostenoglou and there have been many changes in their roster. The arrival of Stratos Gidopoulos (administrative manager) has caused the reactions of the supporters because they do not want him to be in the team. So far, Apollon has played three official matches for the Greek Cup against Kallithea (1-1 away, 2-1 at home) and Ergotelis (2-2 at home). They definitely need to improve their defense if they want to go after a top placement but they also look very dangerous in offense.
Absences: There is nothing important reported. Mr. Kostenoglou will decide about the roster a few hours before kickoff.
Fostiras had a remarkable second round last season which got them in the Playoffs but they could not keep up mainly because of their small roster. They are practically a new team (14 players left, 22 came) and their new coach, Mr. Warzycha will try to keep the team safe and, why not, get them in the Playoffs again. Their defense was very reliable in their three officials matches for the Greek Cup (Acharnaikos 0-0 away and 1-0 at home, Panionios 0-0 away) but they must improve in offense since they scored only once. There are five absences reported.
Injured: Botos (GK), Flessas (DEF), Thomas Bastanis (MID), Giorgos Bastanis (FWD), Matsoukas (FWD)
Betting Pick: The draw at halftime @ 2.20
The odds on the win of Apollon Smyrnis (1.65-1.70) are too low for the risk involved. Let's not forget Fostiras looks very confident in defense. I expect the two teams to be stressed for a positive result and I will not be surprised if I see the draw @ 3.50 as a final result.
Analysis: Lamia – Agrotikos Asteras (Football League, Group 2)
Lamia was just promoted from Football League 2 but the additions made to their roster during the summer were impressing. A lot of experienced players (from Football League and Super League) make them look capable of being after the Playoffs. In fact they have the fourth most expensive roster in the competition. They had two official matches for the Cup against Iraklis 1908. They lost the first (1-0 away) but they got the win in the second (2-1 at home) and believe me when I say they deserved to be in the next round (Iraklis got very lucky in the second match). Their coach, Mr. Tennes, is considered very experienced in Football League and he has already got one promotion in season 2010-11 when he was at the bench of Panetolikos.
Injured: Gurma (FWD, top scorer of Football League last season)
Other: Antonopoulos (MID) is ill and Camara (MID) is away because of obligations with his national team (Sierra Leone).
Agrotikos Asteras returns to Football League after two seasons. They were among the experienced teams of the competition but the involvement of their former chairman Konstantinos Ravioglou in the fixed matches scandal on 2011 (he was found guilty of fixing four matches of the club) had a negative impact on them. They now return under a new coach, Mr. Dilberis (former coach of Gazoros, 2011-13) with the hope to become the steady team of the past (6 consecutive seasons in Football league). They are among the few teams that kept most of their last season's roster (9 players left, 10 were added). They failed to qualify in the next round of the Cup after two draws against Aiginiakos (0-0 away, 1-1 at home) but my overall impression is they were not so interested in it. There are two absences reported.
Injured: Vujović (FWD)
Other: Karantasiadis (DEF) is not ready to play yet
Betting Pick: The win of Lamia @ 1.80
The odds on the win of Lamia are a bit low but I was very impressed by their enthusiasm in their second Cup match against an experienced team like Iraklis 1908. They do have a stronger roster and a very good coach and my guess is they will be able to get wins against equal or weaker opponents when playing at home.