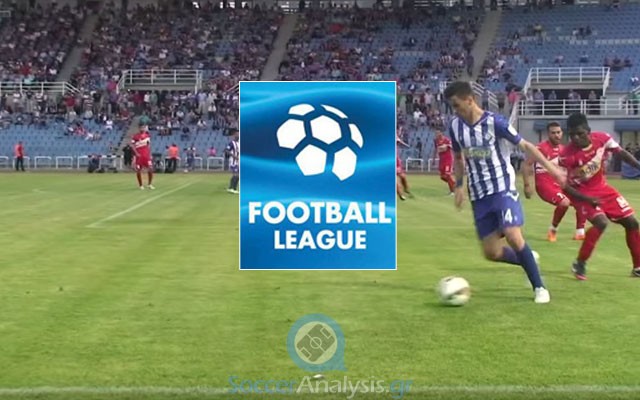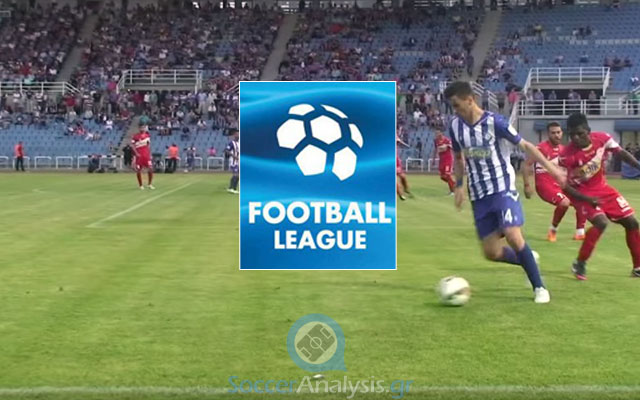 Six battles from both groups
Only a look at the opening odds for the Monday matches of Day 10 in Football League is enough to understand the bookies cannot make up their minds on the favorites. Needless to say we must not be confident on the last games of 2014 as all teams are anxious for their Christmas break; some of them to rest and others to focus on the additions needed through the transfer period. The previews and betting picks for Monday:
Analysis (Group South): Episkopi – AOT Alimos
Episkopi is looking very weak lately with a poor record of 1W-0D-5L (goals 5-16). Their only win was against the weakest possible opponent in their Group (Paniliakos) in a match that they struggled to win (2-1, they were down by 0-1). They were defeated in their recent away match against Kallithea (2-0) and allowed their opponent to get the first win of the season.
AOT Alimos is still in search of the first win of the season (0W-5D-3L, goals 3-7). Their three defeats came in their last four matches. The most recent was at home against Panachaiki (0-1) and I must say I am a bit impressed by the defensive behavior of the newcomers. They look like a very tough team to beat and I really wonder what may happen if they will manage to take a lead.
Betting Pick: The win of AOT Alimos (+0.5) @ 1.60
The recent results of the two teams make me believe AOT Alimos has good chances for a positive result today. Episkopi offered Kallithea the first win of the season and maybe they will do the same with their today's opponent. The win of AOT Alimos @ 3.30 is not bad at all! Aren't you curious how come the bookies offer a team without a single win in odds below 4.00?
Analysis (Group North): Tyrnavos – Aiginiakos
*This season for the Cup: Tyrnavos – Aiginiakos 2-1
Tyrnavos comes from a very difficult and important away draw against Lamia (1-1) with a late goal by Georgiou at 94'. They expanded their undefeated streak to 4 matches (1W-3D-4L, goals 3-4) and we must point out that in this period they faced three very difficult opponents (Larissa 0-0, Olympiacos Volou 2-3 win and Lamia 1-1) in away matches. The morale of the team was boosted after the draw against the leaders of Group 2 (North) which pleased coach Charalabidis.
Aiginiakos was defeated in the last home match against Olympiacos Volou (1-2) and they now have only one win in their last seven matches (1W-1D-5L). The recent news of the team show they intend to lower their budget and the task of coach Diamantopoulos for points that will keep the team safe is not expected to get any easier.
Betting Pick: The win of Tyrnavos @ 2.50
The results of the two teams show Tyrnavos can add one more win to their record. Their home record is not good (0W-1D-3L, goals 1-5) but their recent away performances against stronger clubs show it can be improved. After all Aiginiakos has not got an away win yet (0W-2D-2L, goals 1-3) either.
Analysis (Group North): Pierikos – Fokikos
I do not have many things to say here. The two worst teams of Group 2 (South) are facing each other. Their overall records are identical (1W-3D-4L) and their only difference are their goal difference (2-8 versus 5-7). They also have the exact same records home (1W-1D-2L) and away (0W-2D-2L). A draw will not be convenient for anyone so the big question is who will want the win more.
Betting Pick: Both to score @ 2.00
The defenses of the two teams are weak and the importance of this match for them promise us a good fight for points. Normally, a result of Over 2.5 goals @ 2.30 is on the way.
Analysis (Group North): Gazoros Serres – Larissa
Gazoros would probably have a higher place in the standings if they were a bit more efficient in their offense. At least this is what their record (1W-4D-3L, goals 2-4) shows. They come from an away defeat from Aiginiakos (1-0). Coach Katsavakis was very troubled in his statements after the last match as his players had a poor performance and gave an end to their previous consecutive good performances. They must not be underestimated when they play at home (1W-3D-1L, goals 2-2).
Larissa got a stressful win in the last home match against Fokikos (1-0). The goal of Delizissis at 30' was enough to give them the three points and a second consecutive win for the first time since Day 2 (they had also won their two first matches). The club is still on sale and the attendance numbers are still low because the supporters want Plexidas (major shareholder) to leave. Coach Grafas and his players are doing the best they can under the circumstances but the truth is they are constantly under pressure and criticism.
Betting Pick: 1X double chance @ 1.65
Larissa does not deserve to be treated as favorite as their problems are not over yet. The Sunday results have given them a chance to add more distance from Zakynthos (lost) and Olympiacos Volou (free team). How can I trust them when they have managed to get two consecutive wins only two times this season?
Analysis (Group South): Chania – Acharnaikos
Chania did not do so well in their last two away matches (Apollon Smyrnis defeat 1-0, Iraklis Psachnon 1-1) but they are still alive in the battle for a top 3 placement. Pangalos scored the equalizer at 73' in the last match at Psachna and now they have a chance to increase their distance from Apollon Smyrnis (free team, same points). Their home record is strong (3W-0D-1L, goals 4-3) and only AEK has managed to escape with a win (1-2).
Acharnaikos comes from a home draw against Apollon Smyrnis (0-0) which was a positive result if we consider they do not have the Play-Offs in mind (unlike their last opponent). Their undefeated streak was expanded to five matches (2W-3D-0L, goals 5-2) and they have also kept a clean sheet in their last three. Coach Vazakas is very pleased with the performances of his team and the good news is that he will have a full roster for the next difficult match at Chania.
Betting Pick: Both to score @ 2.20
The odds on the win of Chania underestimate the form of their opponent. Acharnaikos will not surrender easily and my guess is the home team must score at least twice to feel safe. A result of Over 2.5 goals @ 2.30 should be on the way and it looks safer than picking any of the two for a win.
Analysis (Group South): Panaigialeios – Panachaiki
*Attention: This is a domestic battle for the area of Achaia
Panaigialeios was the free team of Day 9 (midweek). Their most recent match was the defeat from Acharnaikos (0-1) which was considered a negative result. They have not won in their last three matches and coach Seropyan is aware that a win against a strong club like Panachaiki may bring back their confidence. There are no important absences reported and higher attendance is taken for granted.
Panachaiki was not expected to be doing so well (7W-0D-1L, goals 18-7) when the season started. Their only defeat so far came from AEK (1-3 at home on 30/11) and they recovered quickly with 4 consecutive wins against Episkopi (1-2), Paniliakos (2-4), Kallithea (2-0) and AOT Alimos (1-0). Coach Spanos is very pleased as his players have already gained distance (4 points) from the teams that are after a Play-Off placement. The only important absence is the one of Da Costa (MID/7/4 goals) who is injured.
Betting Pick: Panaigialeios (+0.5) to win @ 1.65
Panachaiki looks safe and I doubt they will have problems getting a top 3 placement until the end of the season. Panaigialeios has reasons to be more motivated for points today as they come from two consecutive defeats. I believe they will give their best to please their crowd with a positive result against a strong team.