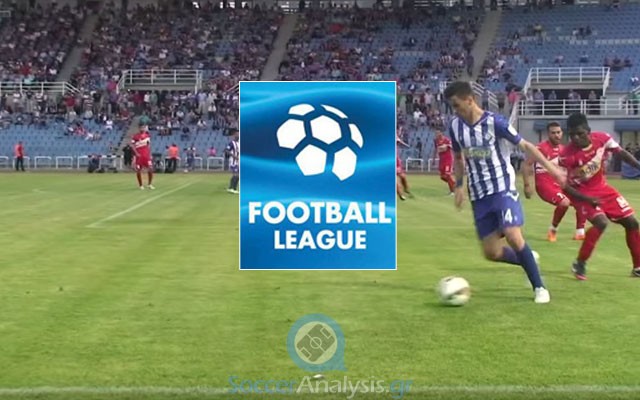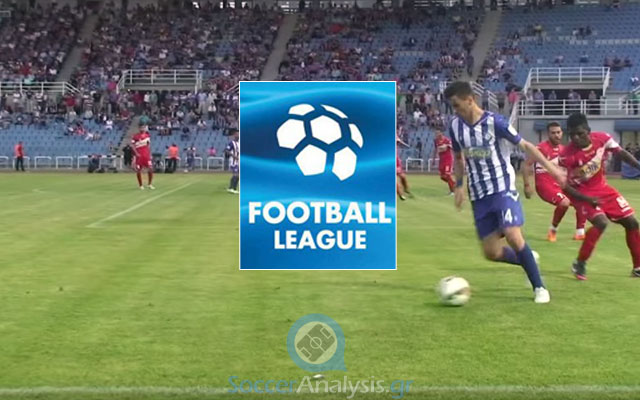 Brief comments again
Five matches will be held today for Day 10 in Football League. I still believe this competition cannot be trusted and this is why I often stay away from it. Remember; all clubs will be more motivated when they reach the Play-Offs and Knock-Out stages. Until then, all we have to do is observe and wait patiently for value bets:
Analysis (Group South): Fostiras – Paniliakos
This match was cancelled because Paniliakos has abandoned the competition.
Analysis (Group South): Ermionida – Kallithea
The newcomers of Football League are doing great having 3W-3D-1L (goals 5-4). Their last away match against Paniliakos was canceled (0-3, league decision) which means they had some extra time to rest. I had the chance to watch them live in the away match against Fostiras (1-1) at Tavros. I was not impressed by their offense but they are indeed a tough opponent to overcome in defense. This explains how they got the home draw against AEK (0-0) in the match that followed.
Kallithea finally got the first win of the season in the recent home match against Episkopi (2-0). The bookies were well prepared by offering it in low odds (1.45) and coach Pantelis got his first win. They are now expected to look for points against all teams that are not after a Play-Off place and Ermionida is one of them.
Betting Pick: The draw at halftime @ 1.95
I do not agree with the odds that I see on the win of Ermionida (1.65-1.70). They are less experienced than Kallithea and their scoring difficulties may cause problems. I prefer to risk on the draw at halftime while the draw @ 3.50 must not be ignored.
Analysis (Group North): Zakynthos – Apollon 1926
The two consecutive defeats of Zakynthos against Lamia (0-1 at home) and Iraklis 1908 (2-0 away) prove I was right for my comments in past articles. They are a good team but they do not look capable of going after the Play-Offs. Their home record (3W-0D-1L, goals 7-2) is strong again like it was last season when they were changing between home wins and away defeats.
Apollon 1926 comes from a home win against Karditsa (1-0) which ended a negative streak of three matches (0W-1D-2L) where they had failed to score (goals 0-2). The next match against Zakynthos is expected to be difficult as their away record is very poor (0W-0D-4L, goals 2-7). Their last five matches had 0-1 goals (2 home wins by 1-0, 1 home draw 0-0 and two away defeats by 1-0).
Betting Pick: The win of Zakynthos @ 1.65
I do not like the odds that I see but the truth is Zakynthos can win anyone at home. Especially teams like Apollon 1926 which are not confident when playing away. For some strange reason I expect to see more goals in this match and this is why I also have the option of Over 2.5 goals @ 2.45 in mind.
Analysis (Group North): Anagennisi Karditsas – Agrotikos Asteras
Karditsa is not doing well lately. They come from 4 consecutive defeats against Lamia (0-1 at home), Zakynthos (5-1 away), Iraklis (0-4 at home) and Apollon 1926 (1-0 away). Coach Theodossiadis was pleased with the efforts of his players in the last away match against Apollon 1926 despite the defeat. The goal for today will be a win that will allow them to get away from relegation placement and enjoy their holiday break.
Agrotikos Asteras comes from a third win in the last five matches (3W-1D-1L). One goal was enough to give them the three points in the home battle against Gazoros Serres (1-0) and it allowed them to feel safer in the standings of Group North. Their away record is not strong (1W-0D-3L, goals 2-5) but the poor condition of Karditsa allows them to hope for a positive result.
Betting Pick: The win of Karditsa @ 2.00
The negative streak of Karditsa will end at some point. The officials of the club stated their belief on the team and coach Theodossiadis who will celebrate his third year at the bench in one month (25/01/15). The odds are not great but I do believe they can win this match.
Analysis (Group North): Iraklis 1908 – Lamia
Iraklis 1908 is doing great this season and their record (7W-1D-0L, goals 13-1) is enough to understand they are strong favorites for entering the Play-Offs. The players of Papadopoulos have kept a clean sheet in their last four matches (3W-1D-0L, goals 7-0) and they have proven their overall strength with their away performances (5W-0D-0L, goals 10-1). They have played less matches at home (2W-1D-0L, goals 3-0) but sooner or later their home stats will improve.
Lamia comes from a home draw against Tyrnavos (1-1) which gave an end to their winning streak (6W-0D-0L). The newcomers are still undefeated with an overall record of 7W-2D-0L (goals 12-3) which gave them the first place in the standings. Coach Tennes has every reason to be pleased with his players who will now face the most difficult opponent of their group.
Betting Pick: The win of Iraklis @ 2.00
Iraklis 1908 looks very confident this season and my guess is they can win Lamia and claim the first place. They will be playing at home and they will have less stress as they do have a match less (8). A win will put them on the lead for good. Now that the two best offenses of Group 2 (North) meet, it is a chance for a result of Over 2.5 goals @ 2.40.
Analysis (Group South): AEK – Iraklis Psachnon
*This season for the Cup: AEK – Iraklis Psachnon 3-0
It is no secret AEK is the top favorite for promotion from both groups. They do have the best roster and the extra help of their supporters who follow them everywhere. Coach Dellas was pleased to see his players recovering their poor away performance against Ermionida (0-0) with a new emphatic win against Fostiras (4-0 at home).
Iraklis Psachnon comes from an away draw against Chania which was considered a positive result as they got the lead while the opponent had an extra player in the field. The arrival of Firos has improved their performances but the changes at the roster (some players left) and the injuries and suspensions have left them with 17 men available for today.
Betting Pick: Over 1.5 goals at halftime @ 2.10
I cannot blame the bookies for offering so low odds in every match AEK is involved. On a good day they can humiliate any opponent in this group. This is just the best value bet I could come up with…