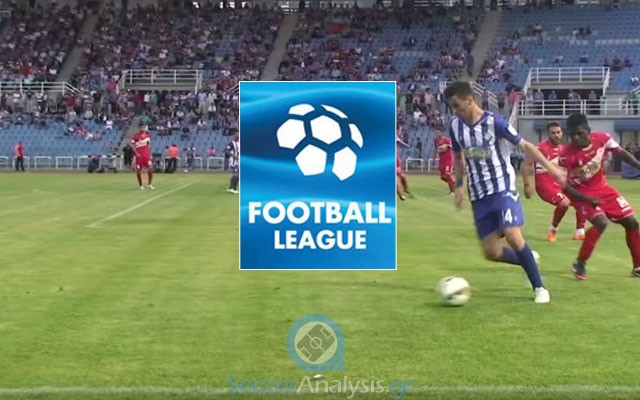 High risk favorites
There are three matches from Group 2 (South) available today. I warned you last week about the risk of accepting low odds in Football League and I have not changed my mind. I hope you do remember what happened to Olympiakos Volou (defeat 0-2 at home in odds 11.00-13.00), Karditsa (0-0 at home but treated like a favorite @ 1.55) etc. Even favorites that won (like AEK or Iraklis) had a hard time getting the three points. The previews and value bets for Friday:
*Free teams of Day 2: Episkopi (Group 1) and Gazoros (Group 2)
Analysis: Panachaiki – Iraklis Psachnon
Panachaiki was the free team of Day 1 and this will be their opening match for this season. In their three official matches for the Greek Cup (Paniliakos 3-0 at home and 1-1 away, Olympiakos 0-1 at home) they showed they are among the teams that will be after the Play-Offs. In fact their defeat from Olympiakos was accidental (ridiculous own goal by Karghas at 74') in a match they could have won if they were more careful (two attempts at the bar!). Coach Spanos and his players are expected to go after the win against Psachna but we should keep in mind that their last official match was almost a month ago.
Banned: Alla (MID/0)
Injured: Tsonis (DEF/0)
Iraklis Psachnon got the win in the previous home match against Kallithea (2-0 at home) but it was not as easy as the final score tells us. Kallithea had good chances to take the lead while the score was still at 0-0. Psachna scored twice (37', 43') and they spent most of the second half trying to stop their opponent from getting back in the match. Everything was over when at 74' when Kallithea was left with a man down after the red card at Brilakis. Coach Koutsis was pleased with the win and stated he is confident his team will improve in the next weeks.
Injured: Paleologos (DEF/1), Christos Patsatzoglou (DEF/0), Vassilios Patsatzoglou (DEF/0), Kotitsas (DEF/0), Chimodzi (MID/0)
Betting Pick: Both to score @ 2.20
The recent history of the two clubs has only one home win in six matches. Panachaiki looks stronger this season but the players of Psachna boosted their morale after their win last week. Furthermore their coach, Mr. Koutsis, knows Panachaiki very well from season 2012-13. I expect to see goals from both sides but I hesitate to pick a winner in a match that every result looks possible.
Analysis: Chania – Fostiras
The away draw of Chania against Ermionida (0-0) was a positive result if we consider that they received a red card at 36' which ruined the plans of Soulis Papadopoulos. Nevertheless they were in control throughout the match and missed important chance to claim a win they did deserve. The performances of Chania in their four official matches so far (including the 3 wins in the Greek Cup) show they have very good chances to enter the Play-Offs. There are two absences reported for today.
Banned: Gotovos (DEF/1)
Injured: Konteon (DEF/1)
Fostiras was defeated in the away match against Apollon Smyrnis after a late goal at 87' (Kotsonis). Coach Warzyha was furious at the referee because Kotsonis pushed his defender before the goal and he was 100% right. The defeat was unfair but his players had a great performance in defense once again. They have now received only on goal in four official matches (including the Cup) and they are expected to make the life of any opponent very difficult. We must keep in mind they still have problems in offense that need to be solved (also 1 goal in 4 matches).
Injured: Thomas Bastanis (DEF/0), Sakellariou (DEF/1), Matsoukas (FWD/0), Georgios Bastanis (FWD/0)
Betting Pick: The draw at halftime @ 2.00
Chania are very strong this season but Fostiras is confident in defense. I expect them to focus on it again and this is why I find the odds of the home win ridiculously low. The only way I would risk on the home team would be with the halftime/fulltime option Draw / Chania @ 4.00.
Analysis: Paniliakos – Panaigialeios
*This match is a domestic battle for the region of Peloponissos.
The players of Paniliakos are not getting paid but they did manage to get the first point of the season in the away match against AOT Alimos (1-1). The home team scored first at 4' but Paniliakos answered at 14' and punished their inexperienced opponents for underestimating them. Coach Cavallo stated he was very pleased with the efforts of his players but the following day (Monday) he added pressure to the officials of the club. He threatened he will leave if they will not sign his contract but this was impossible anyway because he does not have an UEFA Pro license. From Tuesday till Thursday the club was supposed to be looking for a new coach but it was suddenly announced that Cavallo will stay and he will have his contract signed as soon as his license is upgraded. Right now it is a mystery how the unpaid players will react to these strange events.
Banned: Boudopoulos (FWD/1)
Panaigialeios did not deserve to lose the home match against AEK (0-1) but the players of Mr. Seropyan paid a defensive mistake at 21' when they allowed Aravidis to score. The experienced coach was pleased with the efforts of his team and the truth is the draw would be a fairer result. Panaigialeios will now look for the first win against an easier opponent and they are expected to be highly motivated. There is one absence reported.
Absence: Akparidis (DEF/0) is not ready to play yet.
Betting Pick: Live betting
I agree Panaigialeios can win this match but I strongly disagree with the odds that I see (1.55-1.65). I will wait to bet on this match live hoping that Paniliakos will resist and increase the poor odds of Panaigialeios.