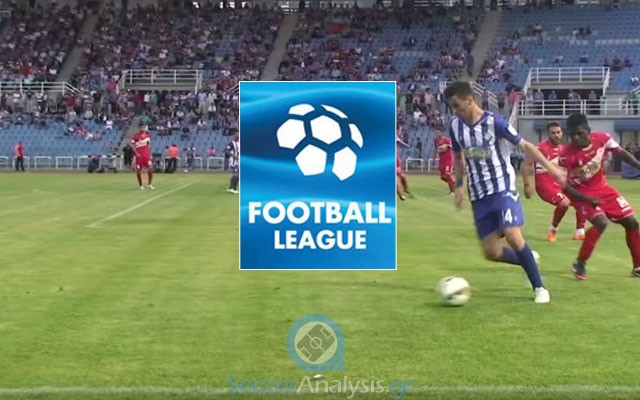 Strange odds again
Four out of the six matches of Football League's Group 2 (North) are scheduled for today. I find it really interesting that most bookies insist on low odds especially when we know it is too early to decide exactly which teams are capable of going after the Play Off places. The previews and betting picks:
Analysis: Fokikos – Lamia
Fokikos was the free team of Day 1 so this is practically their first match in Football League 2014-15. They also had two official matches against AEK for the Greek Cup where they suffered two defeats. The first was away (4-0) and the second at home (0-1) where they showed signs of improvement. Their main goal will be to stay away from relegation and my personal opinion is they should be underestimated, especially at home. Their most recent match was the friendly test against Panachaiki (1-1).
The newcomers of Lamia started with a win against Agrotikos Asteras (1-0) in their debut in Football League. They had difficulties overcoming the defenders of their opponent but Repetsas gave his team the three points with a late goal at 82'. Coach Tennes was pleased with the win and now his players will be after a new positive result against an experienced team like Fokikos.
Betting Pick: The draw @ 3.10
In theory Lamia has a stronger roster than Fokikos and this is why the bookies have leveled the odds in this match. From what I have seen so far both teams perform better at home and this is why I left the away win out. I believe both sides will be satisfied with the draw.
Analysis: Apollon 1926 – Pierikos
Apollon 1926 deserved to lose in the away match against Larissa. Coach Grafas hoped on a positive result in his debut at the bench but his players where good only during the first half. The defense was unable to keep up with the pressure of the home team and they received two goals (64', 75') without showing any signs they could get back in the match. Grafas stated the win of Larissa was fair and now he will have a new chance for the win in his first home match.
Pierikos comes from a home defeat against Iraklis 1908 (0-1). Their opponent was more dangerous and scored the winning goal at 54' but the club complained a lot for a penalty kick that was not awarded for them which could have changed the final result. They were right but, as I said earlier, Iraklis was more dangerous anyway.
Betting Pick: The win of Apollon 1926 @ 1.75
I was expecting to watch better things from Apollon 1926 in their match against Larissa. I remind you it was held behind closed doors and they practically wasted a good chance against a team with the same goals for this season (promotion). Their performance had nothing to do with the one in the win against PAOK for the Greek Cup (neutral ground). Like Pierikos, they usually perform better at home so I prefer to stay with this option. I must tell you I would prefer it a bit higher though (1.85-1.90).
Analysis: Aiginiakos – Karditsa
Aiginiakos comes from a draw against Gazoros Serres (0-0 away) which was considered a positive start in the new season. Both teams had an average performance and their match was among the worst we watched from Day 1. Coach Theodoridis acknowledged his team was only good in defense that day.
Karditsa also comes from a draw with the same score (0-0 at home) against Tyrnavos 2005. It was a fair result since none of the teams showed any quality in offense. It would not be an exaggeration to say this match (and the one of Aiginiakos vs Serres) will be quickly forgotten.
Betting Pick: The draw at halftime @ 1.90
Both teams showed they still need to work their offense. I do not expect to see anything different from them today. The one who will score (if any will score) will get the win. The draw @ 3.30 is also interesting giving the circumstances.
Analysis: Tyrnavos – Zakynthos
Tyrnavos comes from an away draw against Karditsa (0-0) with both teams being focused more on defense than a winning start. On the contrary, Zakynthos was the greatest surprise of Day 1 after their away win against Volos (0-2) with two goals during the first half (9′, 14′). Mr. Aquino ended the negative away streak of his team and the morale of the players is superb.
Betting Pick: The draw @ 3.35
Tyrnavos is treated like a favorite for the win but I am not willing to underestimate Zakynthos like the bookies did last week. It is extremely hard to see anyone having two consecutive away wins in Football League and this is why picked the draw here.