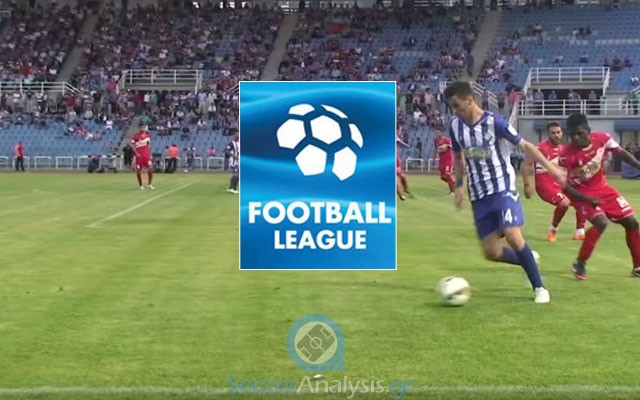 Two favorites
I must say I was a bit annoyed yesterday by the strange behavior of the bookmakers in Football League. It is only Day 05 and they have already started delaying their offers while a couple of matches were offered by only one bookmaker. Of course, Monday has a lot less action so they suddenly got interested. The previews and betting picks:
Analysis: Karditsa – Gazoros (Group 2 – North)
*This season for the Greek Cup: Karditsa – Gazoros 1-1, Gazoros – Karditsa 0-0.
Karditsa comes from an away win against Fokikos (1-2) which took away some of the stress for the players and coach Theodosiadis. The first win came with two goals in the first half (4', 35') which gave them a strong advantage. Fokikos scored at 39' and added pressure for an equalizer but the most important chance of the second half was for Karditsa when Hatzirizos aimed the bar of the home team.
Gazoros is still in search of the first win of the season having a record of 0W-2D-1L. All their matches until now were held at home and this will be their first away test. They come from a home defeat against Lamia (0-1) after a goal they conceded in the first half (39'). Coach Katsavakis was disappointed to see Pallas missing the penalty kick the team won at 54'. It was the second time they lost points after missing a penalty kick. The same happened in the previous match at 93' against Fokikos (1-1).
Betting Pick: The draw at halftime @ 1.90
The two teams have already met twice and they know each other very well. The players of Karditsa boosted their morale with their away win last week but I cannot underestimate the motive of Gazoros for a positive result. I will risk on the halftime result as I expect both sides to be cautious in defense.
Analysis: Apollon Smyrnis – AOT Alimos (Group 1 – South)
Apollon Smyrnis has been play very well since the beginning of the season is both domestic competitions, Football League and Greek Cup. They have been defeated only once in the away match against AEK (2-1) where they had taken the lead but spent almost all the second half playing with a man down. Coach Kostenoglou has every right to feel pleased for the performances of his team who is proving the expectations of most experts for going after the promotion.
The newcomers of AOT Alimos have only draws in their four matches until now. Their last one was against Panaigialeios (0-0 at home) where they showed for one more match they are more interested in their defensive duties than risking for a winning goal. Coach Ofrydopoulos and his players are aware Apollon Smyrnis is the most difficult opponent they have faced so far but they will do their best.
Betting Pick: Over 2.5 goals 2.00
Apollon Smyrnis is indeed the favorite for the win here but odds like 1.25 do not worth any attention. On the contrary, the option of Over 2.5 goals is a value bet because the home team scores a lot and they do not pay so much attention in their defense.