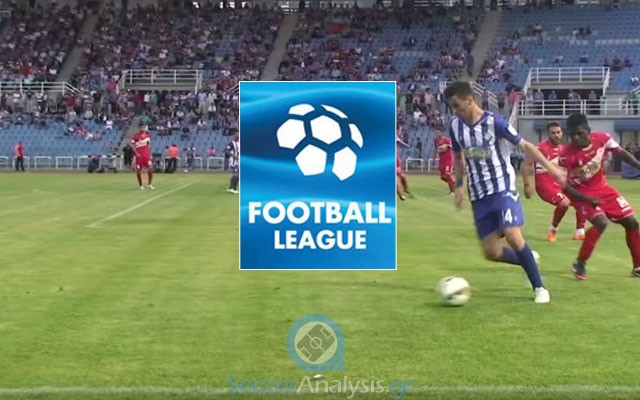 Comments for Group South
There are three matches are available today in Group 1 (South) of Football League. Like every week, AEK is expected to get all the attention as they are a top favorite for promotion and one of the most popular clubs in Greece. The previews and betting picks for Day 7:
Analysis: Fostiras – Ermionida
Fostiras finally got the first win of the season and they did it away from Tavros! They were the only club without a point for the first 4 matches (0W-0D-4L, goals 1-6) but their performances in some of them showed they did not deserve the last place. They surprised Episkopi with an early goal (3') but the home team answered at 28' while they were already playing with a man down (second yellow at Sakellariou). Coach Warzycha was pleased to watch his players scoring two more goals (39', 43') despite their disadvantage. An own goal by Beleris allowed Episkopi to get back in the match (45'). The two red cards at the home team (65', 87') gradually secured the win.
Absences: Mendy (MID/3) is injured and Sakellariou (DEF/2/1 goal) is banned. They are the most important of the five absences of Fostiras today.
Ermionida is a very pleasant surprise in Group 1. Their second consecutive home win, this time against Iraklis Psachnon (1-0) boosted their morale and their performances until now make them optimistic they will manage to stay away from relegation. After all, they have only one defeat (3W-1D-1L, goals 4-3) and it was from Panachaiki in a match were they conceded all the goals you see in their stats, keeping a clean sheet in their remaining matches. There are five absences reported for them today but the most important is the one of Karademitros (MID/4).
Betting Pick: The draw @ 3.20
Fostiras is usually stronger at home but I cannot underestimate the good defensive behavior of Ermionida. With the exception of the home match against Panachaiki (3-0 away) they kept a clean sheet in their four matches and they actually won three.
Analysis: Acharnaikos – AOT Alimos
Acharnaikos comes from an away draw against Kallithea (1-1) which was a positive result. The home team scored first at 46' but a penalty kick at 51' was enough for Vazakas and his players to add one more point to their recent good performances and especially the one against AEK where they lost the win with two very late goals (94', 97'!). There is one problem reported.
Banned: Zonas (DEF/6)
The newcomers of AOT Alimos are still in search of their first win (0W-4D-2L). Their defense has not been working very well in their last two matches. They lost from Apollon Smyrnis (2-0 away) which brought a change at their bench. Unfortunately the debut of coach Dimitriou was followed by a second defeat, this time at home against Chania (1-2).
Injured: Darras (DEF/0), Koubaroulis (DEF/4), Berriex (MID/4), Ghoulas (FWD/1)
Betting Pick: The draw at halftime @ 2.00
I must say that I was very surprised by the determined home performance of Acharnaikos against AEK. However, it is totally different to play against a club that is expected to attack a lot. AOT Alimos will not take any risks and if you noticed they have already got 4 points from draws. I do not know if they can steal points today but I do believe they can hold until halftime.
Analysis: AEK – Episkopi
I do not have to say many things here. AEK has the best roster in both groups and the extra advantage of high attendance in every match. Their fans cannot wait to see them back in Super League. They are the favorite each time and the bookies keep reminding it to us with odds like 1.10-1.25 home or away.
Episkopi is not doing well lately. The away defeat from the newcomers of Ermionida (1-0) was followed by a shocking home defeat from Fostiras (2-3) in a match where they received the second and the third goal while playing with an extra player! They come from a midweek match against Panachaiki (for Day 03, postponed) where they suffered a third defeat in a row. Coach Anyfantakis stated his players do not have any stress for the difficult away match at OAKA and that they will do what they know best.
Banned: Marathianos (MID/0), Labrou (DEF/4)
Inured: Vitoros (MID/3)
Betting Pick: Over 2.5 goals @ 1.60
The bookies do not give us many options . Three out of four of AEK's results lately had 3+ goals. They are capable of an easy win at OAKA.