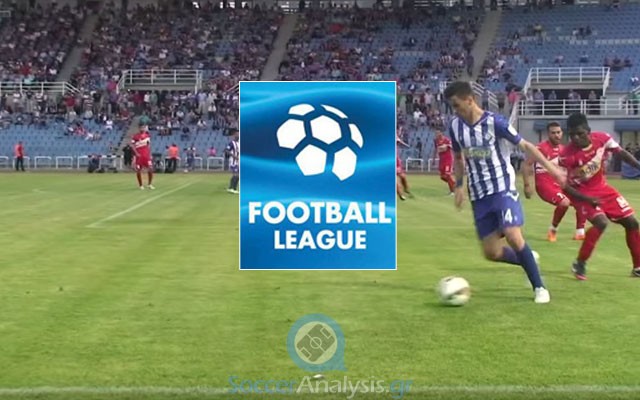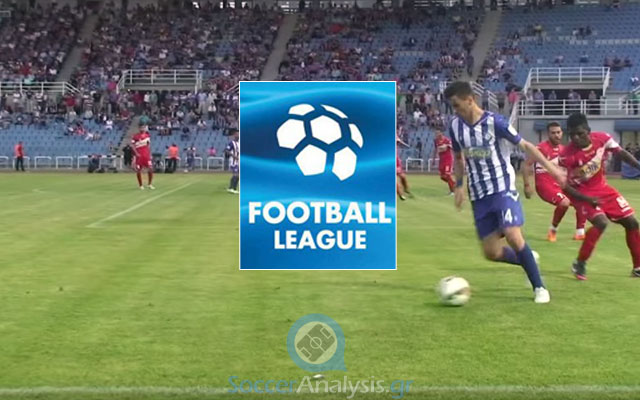 North Group matches
Larissa was the top favorite for promotion in Group 2 (North) of Football League. They are in a crisis since the beginning of the season and this allowed other candidates to get the three top places until now making this Group extremely interesting. The previews and betting picks:
Analysis: Zakynthos – Anagennisi Karditsas
Zakynthos is a very pleasant surprise in Group 2. Everyone believed they would only be interested in having a safe season but their 4W-1D-0L (goals 5-0) are keeping them in a Play Off placement. The morale of the team is superb and they come from an away draw against Gazoros (0-0) where they kept a clean sheet for one more time. They are the ONLY team in both Groups that has not conceded a goal yet.
Karditsa comes from a home defeat against Lamia (0-1) which ended their mini winning streak of two matches (Fokikos 2-1 away, Gazoros 1-0 at home). Their overall stats (2W-1D-2D) show they must not be underestimated, especially when they have a good history when playing at Zakynthos (2013 1-1, 2014 0-1).
Betting Pick: The win of Zakynthos @ 1.75
I am not convinced Zakynthos is after the Play Offs but I do know they are much stronger when playing in front of their crowd. The consecutive positive results have boosted their morale and I will risk on one more win because they have been reliable in defense. One goal should be enough again.
Analysis: Tyrnavos – Pierikos
Tyrnavos has 0W-2D-4L after six matches but they come from an important away draw against Larissa (0-0) which was a promising start for coach Charalabidis at his debut. A win in today's home match against Pierikos will take the team out of the last place of the standings and it will improve their confidence for the upcoming matches.
Pierikos comes from three consecutive defeats (Larissa 2-0 away, Lamia 3-0 away, Olympiacos Volou 0-1 at home) but they do have the excuse of a very tough schedule until now. Coach Ziogas has asked the officials for transfers, especially in offense since the team has scored only once in six matches!
Betting Pick: The win of Tyrnavos @ 1.90
Coach Charalabidis had a promising start in the away match against Larissa and I believe he has good chances for his first win today. Both teams have scored only one goal until now but Tyrnavos will be playing at home and this can give them the extra advantage they need to get the win.
Analysis: Aiginiakos – Larissa
Aiginiakos comes from a defeat against Agrotikos Asteras (1-0 away) which was their third in their last four matches. It was also the first defeat of coach Diamantopoulos after his winning debut against Apollon 1926 (1-0 at home). Following the last defeat, the owner Mr. Niopas, was furious and he announced he wants to sell his shares bringing uncertainty to the club.
Larissa may be a top favorite for promotion but their results (3W-1D-2L) and the behavior of the owner, Mr. Plexidas, have made the supporters furious. They are currently on the third coach and they are also on sale (like Aiginiakos). The news about potential byers keep coming but there have been no announcements. I cannot trust them until they get back to normal.
Betting Pick: The draw @ 3.00
The weak start of both clubs tells me they will first look to avoid a new negative result. Larissa is stronger in theory and there is still time for them to enter the Play-Offs as long as they avoid away defeats and win at home.
Analysis: Apollon 1926 – Fokikos
Apollon 1926 was the free team of Day 06. Their most recent match was on 09/11/14 against Aiginiakos (defeat, 1-0 away). Their poor record (1W-1D-3L) brought a change at their bench on 11/11/14. Coach Dilberis was announced by the officials and today he will be after a winning debut against a relatively easy opponent.
Fokikos is still in search of the first win of the season (0W-2D-3L). They come from a home defeat against Iraklis 1908 (0-1) which was their third in a row. They are under a temporary coach but it is strange they have been looking for one for almost a month! Coach Marantas left (mutual consent) on 10/11/14 and the announcement for the new one is still pending…
Betting Pick: Apollon 1926 to win @ 1.75
Both clubs had a weak start this season and the only reason I picked the home team is they have been working with their new coach for almost a month while Fokikos is still looking for one. They may have three defeats in a row but all of them were by only one goal and this is a bit alarming for these odds.