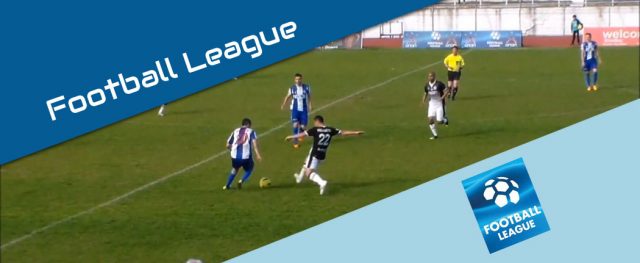 Mr. Gogic is after his first win with Kallithea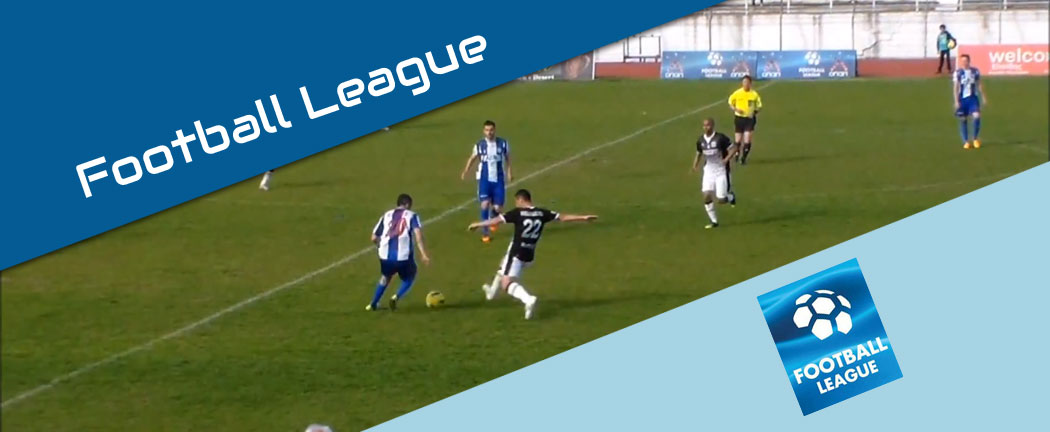 Day 20 of Football League started yesterday with a relatively unexpected result, the draw (0-0) of Kavala against Giannitsa. The relegation places in Group 2 look still open but I cannot say the same for Group 1 where Glyfada and Vyzas can only focus in a battle to avoid the last place while Asteras Magoulas will need a lot of help in the results of Acharnaikos to cover their six point difference.
There is only one match from Group 1 available today, Episkopi vs. Kallithea, with both teams being after the win in their efforts to get the fourth playoff place. The preview and betting pick:
GROUP 1
EPISKOPI vs. KALLITHEA
The two consecutive wins against Vyzas (0-3 away) and Glyfada (5-1) at home helped Episkopi reach the fourth Playoff place but their last away defeat from Asteras Magoulas (3-2) was considered a negative result. In fact, this was the first home win for their opponent who proved their determination for points with an early goal at 1' (Domatas). The goal of Vourvachakis at 27' leveled the match for a while but Diego gave his team the lead by 3-1 with his two goals (34', 64'). Episkopi got back in the match after the goal of Bracani at 70' but the score did not change until the final whistle. Coach Anyfantakis stated after the match he was pleased with the efforts of his players despite the defeat. The next match against Kallithea is considered very important for the goal of the team to keep their fourth place. Vidalis (MID/16) is injured, Seliniotakis (MID/17) is banned and they are both considered important absences.
Mr. Gogić came close to a perfect debut with Kallithea. Faye scored at 27' in the last home match against Fostiras where Kallithea had more chances to score a second goal during the first half. Their opponent added pressure during the second half looking for the equalizer and they made it after a penalty kick at 81'. Mr. Gogić stated he was satisfied with efforts of the players for most of the match but he did not like their reaction when they were under pressure as the match was coming to an end. A win against Episkopi can put Kallithea back in the battle for the Playoffs. Faye (MID/18/2 goals) Piccolo (MID/16/1 goal), Pagonis (MID/19/1 goal) and Galán (FWD/17/5 goals) are all banned.
Betting Pick: Kallithea (+0.5) to win @ 1.85
The possibility of Kallithea in winning or just not losing this match pays exactly the same with the home win. They do have important absences but the recent change at their bench is already working. They have not won in their last five matches but they did come very close to a win against Fostiras who is in excellent form lately. A quick look at the home record of Episkopi (4W-3D-2L, goals 14-8) and Kallithea (2W-5D-2L, goals 10-8) is enough to understand it will be difficult to see a winner in this match. All I do is pick the side with the better chances in terms of value.
By the way, I would like to say that I find it extremely difficult to see two teams from Crete (Episkopi and Chania) taking a place in the Playoffs. Super League has already three teams from this island (OFI, Ergotelis and Platanias) and unless one of them relegates I am not sure we can see one more promoting.
For all the above, the win of Kallithea @ 3.80 can be a value bet especially if we consider that the only wins of Episkopi in their last six matches (2W-1D-3L) came against the worst teams of Group 1 (Vyzas and Glyfada).