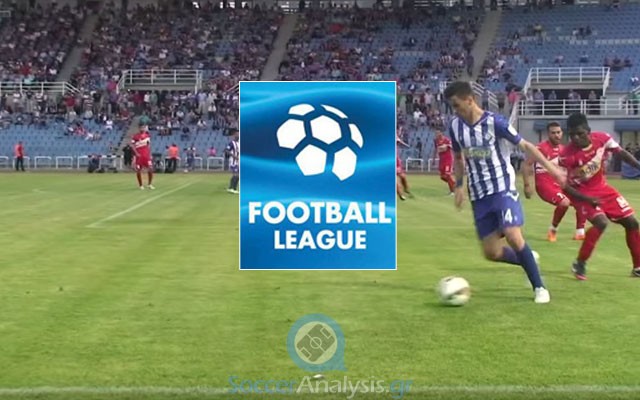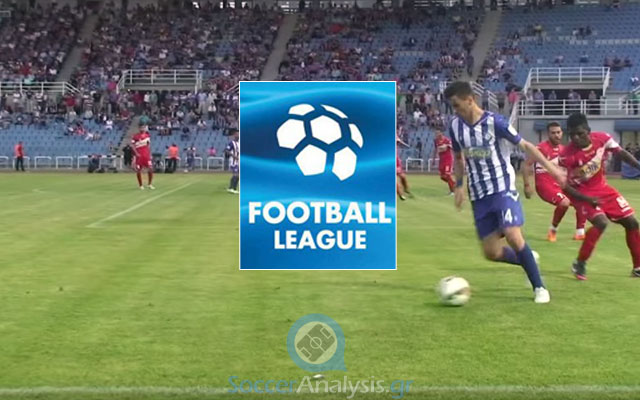 Two days to go
There are only two match days for the torture of Football League to end. The bookies continue to be late in their offers and consequently I have to delay the updates until I see what they think of each match. It is almost two hours before kickoff and the worst two teams of Group 1 are not even offered by anyone. At least things will improve when the Playoffs start. In order to save time, I decided to keep my comments short. At this point absences and lineups are less important and the main thing that matters is motive.
The previews and predictions for day 25:
GROUP 1
IRAKLIS PSACHNON vs. KALLITHEA
Next match for Psachna: Fostiras (away)
Next match for Kallithea: Chania (home)
Iraklis Psachnon is on a must win situation. Their two consecutive wins against Asteras Magoulas (4-0) and Panaigialeios (3-0 away) are still keeping them in Playoff placement. Now that Fostiras and Panaigialeios face each other this is a perfect chance to increase their distance from at least one of them. There is no room for anything else because their next match is against Fostiras away. Kallithea came close to the Playoffs but all they can do at this point is make plans for the next season.
Betting Pick: The win of Iraklis Psachnon @ 1.50
The offered odds (around 1.45-1.55) do not depict the difficulties of this match. I believe we should consider the possibility of an Over 2.5 goals result @ 2.55.
FOSTIRAS vs. PANAIGIALEIOS
Next match for Fostiras: Iraklis Psachnon (home)
Next match for Panaigialeios: Episkopi (home)
This is definitely the match of the day. Fostiras needs only a win to stay alive in the Playoffs and it is practically to their hands. They are in superb form (9W-2D-0L) and they are lucky enough to face both Panaigialeios and Iraklis Psachnon at home in the remaining two matches. Panaigialeios was defeated from Iraklis Psachnon (0-3) last week and they failed to get a positive result in a critical point of the season. Their last match against Episkopi is easy so they can be satisfied with the draw today.
Betting Pick: Fostiras to win @ 2.00
I was expecting better odds as both teams are desperate for the win. The way Panaigialeios surrendered last week leaves me no other option. Fostiras looks to have what it takes to enter the Playoffs.
CHANIA vs. ASTERAS MAGOULAS
Next match for Chania: Kallithea (away)
Next match for Asteras Magoulas: Fokikos (home)
Chania do need one more win to feel safe in their Playoff place and I do expect they will get it in their two remaining matches. Asteras Magoulas has filed an appeal for the last match against Kallithea (1-1 away) because their opponent accidentally used a sixth foreign player in one of their substitutions. The player was immediately substituted and Kallithea's officials are confident no points will be deducted.
Betting Pick: Over 2.5 goals @ 2.20
Chania are clearly a favorite and I expect them to go after the win. The recent form of their opponent (3W-1D-2L) is alarming and the odds on the win are low for the risk involved. Chania are a reliable home team (7W-4D-1L, goals 17-6) but Asteras is more dangerous when playing away this season (4W-2D-6L, goals 14-16). I believe that both teams will score @ 2.15 and that one way or another Chania will find a way to win this match.
EPISKOPI vs. PANILIAKOS
Next match for Episkopi: Panaigialeios (away)
Next match for Paniliakos: Acharnaikos (home)
Episkopi needs only one point to be sure they will stay out of trouble but things can get complicated if Asteras Magoulas will win the appeal for the match against Kallithea (1-1). In this case their point difference will be +4 pts meaning they need a win and not just a draw to be in control. Paniliakos had some good matches lately and they even hoped for the Playoffs but they did not stand the pressure of competing against teams with the same goal (3W-0D-3L in the last six). All they can do now is waiting for the end of the season.
Betting Pick: The win of Episkopi @ 2.15
I do not believe Episkopi can get into trouble with Asteras Magoulas' appeal. They will win this match to be sure. I respect what Paniliakos has done so far but they have no motive for points. Imagine how bored they feel now they also have to travel to Piraeus to travel to Crete by sea…
FOKIKOS vs. GLYFADA
Next match for Fokikos: Asteras Magoulas (away)
Next match for Glyfada: Panachaiki (home)
Like in the case of Vyzas, Glyfada is no longer offered. Those two teams are the worst teams of Group 1 and the bookies still cry after their match in Day 20.
ACHARNAIKOS vs. OLYMPIACOS VOLOU
Next match for Acharnaikos: Paniliakos (away)
Next match for Olympiakos Volou: Vyzas (away)
Acharnaikos is in top form lately and they expanded their undefeated streak to 9 matches (6W-3D-0L) after the home win against Panachaiki. Olympiacos Volou is 8 pts away from the second place in the standings and there is no way they can lose it (and the bonus points) until the end of the season. Their losing streak (three matches) ended last week with the home win against Episkopi (2-1). Mr. Kokotovic got his first win at the bench and now he can experiment some more in order to have the team ready for the Playoff battles.
Betting Pick: Over 2.5 goals @ 2.10
I do not know what you think but the form of the home side tells me odds like 1.90 for the away win are WAY TOO LOW for the risk involved. The home win @ 3.80 followed by many goals by both sides looks better.
PANACHAIKI vs. VYZAS MEGARA
Next match for Panachaiki: Glyfada (away)
Next match for Vyzas: Olympiakos Volou (home)
Not offered. Read the comments above.