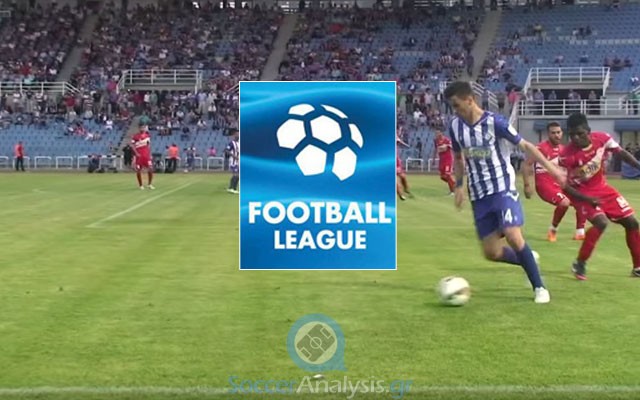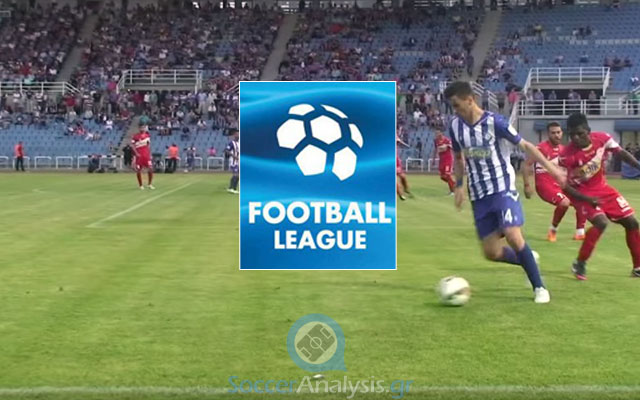 The match of Zakynthos is behind closed doors
The results of the Saturday matches in Group 1 are forcing us to wait for one more weekend to find out which teams will qualify to the Playoffs. If Karditsa will win Iraklis today and Zakynthos will not lose from Aiginiakos it is certain the same thing will happen in Group 2. The relegation battle is over in Group 1 without changes but in the second group Vataniakos wants a win against Niki Volou (away) before the next home match against Doxa Dramas. We might even have a dramatic finish if Doxa will lose today.
Let's take a look at what we can find for today:
KARDITSA vs. IRAKLIS 1908
Next match for Karditsa: Niki Volou (away)
Next match for Iraklis 1908: Zakynthos (home)
This match looks a lot like the yesterday's battles of Iraklis Psachnon and Fostiras. Karditsa is theoretically desperate for a win but they have been so careless in their results lately. They come from an away defeat against Vataniakos (3-1) which ended their undefeated streak of eleven matches (5W-6D before it). Iraklis was defeated in the last away match against Aiginiakos (1-0) and they can get into trouble if they will lose today. They have been defeated three times in the last six matches (3W-0D-3L) but those three defeats are the only in their last sixteen (12W-1D-3L). It is up to them to focus and find their way back to wins. Both sides will be motivated for the win because of their difficult upcoming matches so the least we should expect to see is a good battle with a result of Over 2.5 goals @ 2.30.
NIKI VOLOU vs. VATANIAKOS
Next match for Niki Volou: Karditsa (home)
Next match for Vataniakos: Doxa Dramas (home)
This match is not offered by any bookmaker. I cannot wait to see if Vataniakos will stay alive until next week. A win today combined with a defeat of Doxa Dramas will allow them to stay alive and home they will give the last fight at home.
ZAKYNTHOS vs. AIGINIAKOS
Next match for Zakynthos: Iraklis (away)
Next match for Aiginiakos: Kavala (home)
This match is behind closed doors. Zakynthos has been a reliable home team all season (9W-1D-2L, goals 21-5) but I am not sure they can get a new home win without the support of their crowd. Aiginiakos is treated like a favorite but all they need is four points to feel safe. Their next match is against Kavala so they already have three of them. The draw @ 3.30 will give them the fourth allowing Zakynthos to get another positive result.
DOXA DRAMAS vs. GIANNITSA
Next match for Doxa Dramas: Vataniakos (away)
Next match for Giannitsa: Tyrnavos (home)
Doxa needs one more point to feel safe in case Vataniakos wins today. Any positive result will do to end any hopes of their next opponent and I cannot really blame the bookies for leaving this one out.
KAVALA vs. APOLLON KALAMARIAS
Next match for Kavala: Aiginiakos (away)
Next match for Apollon Kalamarias: Gazoros (home)
Both teams are out of motive and wait for the end of the season. Kavala has given up at the most critical point of the season (0W-1D-5L in the last 6) and I believe it is about time for Apollon Kalamarias to return to away wins after three consecutive failures. The win Apollon @ 2.20 is fine by me.
TYRNAVOS vs. PIERIKOS
Next match for Tyrnavos: Giannitsa (away)
Next match for Pierikos: Kassiopi (away)
Tyrnavos had a fantastic second round and they currently have four consecutive wins (goals 10-0) while they have been defeated only once in the last 13 matches (5W-7D-1L). I believe most of you remember their amazing streak of six draws. They now seem to be in the mood of a winning streak and considering what they have done lately a new home win @ 1.55 is highly probable. Pierikos is out of the relegation battle for good (they have an advantage in case they lose both last matches) and the will have no stress for a positive result.
GAZOROS vs. KASSIOPI
Next match for Gazoros: Apollon Kalamarias (away)
Next match for Kassiopi: Pierikos (home)
Gazoros has given up having only one win in the last 11 matches (1W-5D-5L). They also run a losing streak of three matches while Kassiopi wants one more point to lock the first place and the bonus points that come with it for the Playoffs. The away win is offered too low but it is still highly probable. Personally I will stay away.