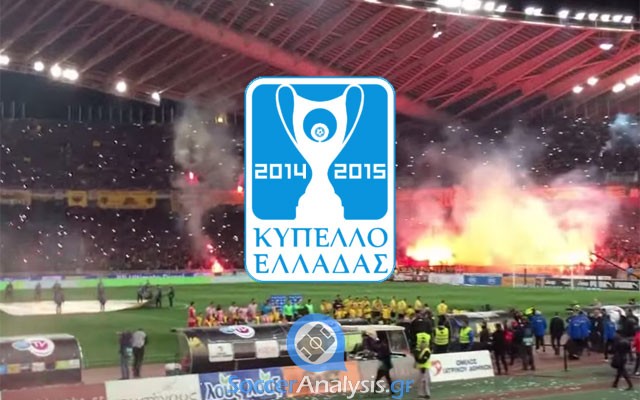 Vague matches
Like in most countries, the Cup competition in Greece is characterized by unexpected results. The First Round starts today and the new format has included only clubs from Football League which has not even started yet. Unfortunately I was forced to skip the first match (Panachaiki – Paniliakos) because the previews on for the Europa League matches of PAOK, Asteras Tripolis and Panathinaikos took longer than I was planning. The remaining match for today is the home battle of Chania against Trachones Alimos. Let's see what we've got:
Analysis: Chania – AO Trachones Alimos
*Double matches, away goals rule
*The first round of the Greek Cup has only teams from Football League
Chania had a good season in 2013-14. They reached the Play-Offs after finishing second in regular season but they did not keep up with the competition against Niki Volou, Kerkyra and Olympiakos Volou as all of them had bonus points. They finished fourth (6W-3D-5L) in the most difficult part of the season against 7 teams (more or less equal) that were all aiming for a top 3 placement. There have been changes in their roster and the overall impression is that they will be as strong. They are under a new coach, Mr. Soulis Papadopoulos (former coach of Aris in Super League) and they come from a friendly match against Ergotelis (1-1 on 24/08/14) There are four absences reported.
Injured: Vlachakis, Sikalias
Not ready: Evaggelou, Ghanotis
Trachones Alimos were promoted to Football League undefeated (19W-9D-0L) leaving no room for doubts regarding their achievement. Their main goal will be to avoid relegation and for this reason they made additions which are expected to help. The Greek Cup looks like a luxury as they need to concentrate on the league. HOWEVER it is also a perfect chance for two more strong tests before the opening day of Football League. In the last friendly match of the club on 17/08/14 against Apollon Smyrnis (2-0 defeat) coach Kalopitas experimented a lot and the overall impression was there is room for improvement. There are seven absences reported:
Banned: Kardaris, Manoliadis
Injured: Saghanas, Stavrou, Roupi, Eleftheriadis, Nikolaou
Betting pick: NO BET
Chania are a favorite for the win mainly because they are more experienced than Alimos and I agree with that. However, odds like 1.55-1.60 for their home win are way too low for the risk involved. Do not forget there is a rematch and that this is only the first official game for both sides.